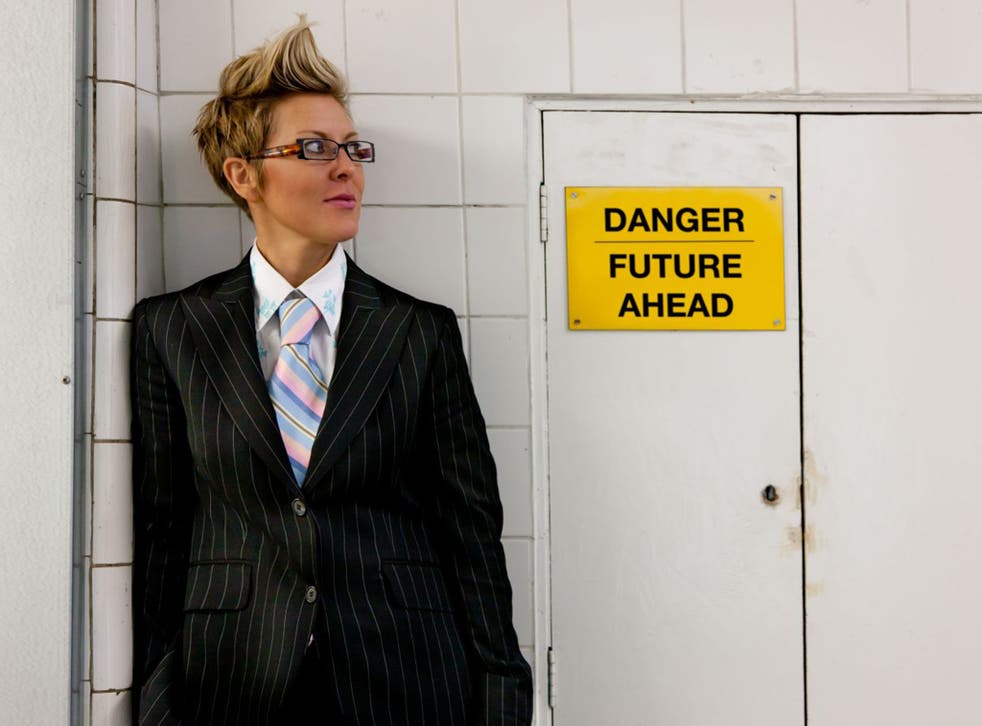 Tomorrow's sweets: By 2020, confectioners may have to contend with expensive cocoa, sugar rejection and water shortages
A look at the possible taste of things to come
There is something irresistible about large glass jars full of brightly coloured sweets in the window of a cheerfully painted sweet shop, but as cocoa prices soar, global water supplies dwindle and the demonisation of sugar gains ground, confectionery on the shelves of the future might look very different.
The British sweet tooth is insatiable, devouring everything from flying saucers to chocolate caramel. Now some of the top figures in the industry are coming to a festival of innovation to face up to a cocoa crisis that is expected to send prices of the vital ingredient soaring by 30 per cent by 2020.
A world in which water is scarce and chocolate is expensive may sound like a sweet-lover's nightmare, but for confectionery researchers such as Dr Morgaine Gaye, who is discussing the subject at FutureFest next weekend in London, it's both a possibility that needs to be planned for and an opportunity to create practical yet indulgent new treats.
"The confectionery of the future will be much more creative and resourceful," said Dr Gaye. "Food lust will be a thing of the past; we're already seeing a social uprising against perfection."
The hope is that this turn away from perfection in confectionery will allow sweet-makers to be more unorthodox in their offerings and make use of less sugar-intensive methods that also use less water. In an industry worth an estimated £50bn globally, it will be something of a challenge.
As a self-described food futurologist – her doctorate was in quantum philosophy – Dr Gaye studies consumer trends and predicts future demands for global brands. According to her research, experimental textures, pastes instead of liquid fillings and sweets that double as art, jewellery and soft furnishings will dominate the sweet shops of the future.
Before FutureFest, Dr Gaye and her team – in a nod to possible acute water shortages – have created five futuristic chocolates to challenge the way we consume confectionery. "Taking into account poor water quality and water shortages across the world, each of the sweets is filled with two different powders, which mix with your saliva to create a ganache filling," she said.
In her future, praline and truffles will be out and sweet shops will stock chocolates made from unconventional ingredients, such as tomato, dandelion and burdock, and sweeter vegetable varieties.
Dr Gaye is rather secretive about what these sweets will taste like – clearly she is going to give nothing away to sweet spies – but she does have a strong idea what the sweet shop of the future will look like, and has collaborated with master chocolatier Paul A Young to create one. Designed with the year 2020 in mind, it will offer festival-goers next weekend sample chocolates that challenge traditional colours, textures and tastes and that are enhanced by 3D printing. The futuristic space will look more like an art gallery than a sweet shop. A Mars bar may never be the same.
FutureFest runs 14-15 March at Vinopolis, London (nesta.org.uk)
Join our new commenting forum
Join thought-provoking conversations, follow other Independent readers and see their replies