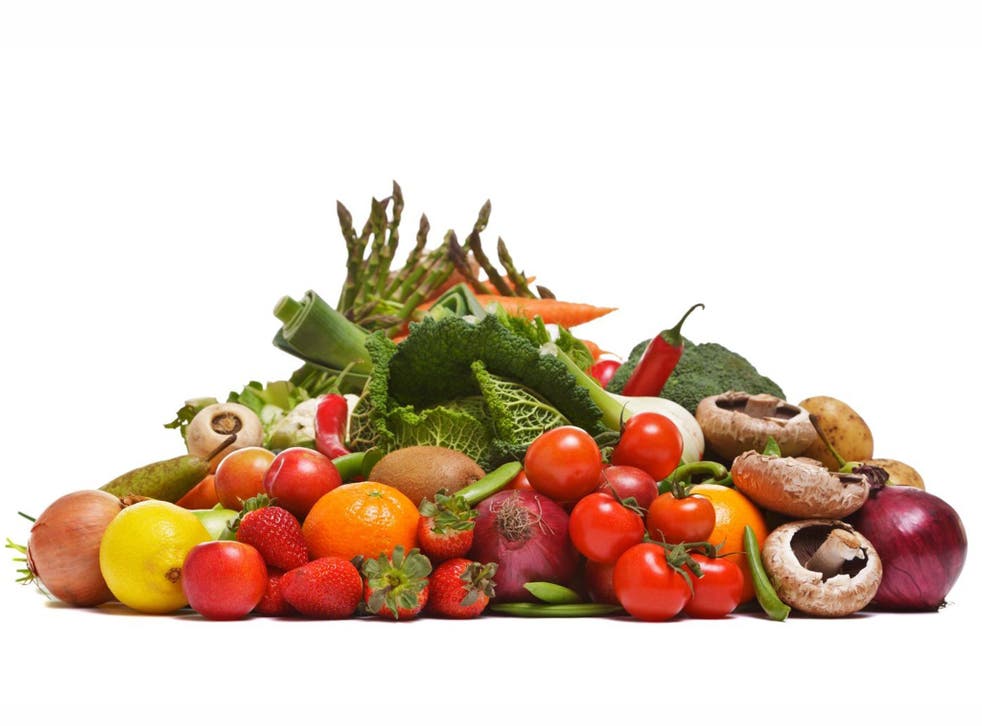 Ugly fruit gets a makeover as store cuts waste
Waitrose sells produce disfigured by bad weather, and that's good for farmers and customers alike 
Visitors of farm shops and pick-your-own fields will already be used to bent carrots, battered courgettes, bruised strawberries and all kinds of less than perfect fruit and vegetables, but now a major UK supermarket is hoping to tackle our obsession with perfect produce head on.
From this weekend, alongside the perfectly smooth bananas and perfect pears in Waitrose, there will also be "weather-blemished apples". The royal gala, Cripps pink, Braeburn and Cox varieties of apple are sourced from Waitrose Foundation farms in South Africa, Kenya and Ghana where growers were hit by unseasonal foul weather earlier this year, leaving 70 per cent of some apple varieties total crops damaged.
Most of the apples come from parts of South Africa's Western Cape where torrential downpours, hailstorms and flooding left some individual farms dealing with crop losses as high as 28 per cent. Waitrose says its new apple bags contain fruits with "damaged skin", but retain a delicious flavour.
"We're happy to be able to support not only our own farmers in the UK, but suppliers abroad who are occasionally hit hard by fluke weather," said apple buyer Greg Sehringer. "And we are lucky that our customers are savvy enough who understand the unpredictability of farming and to trust that the fruit will be just as delicious, even if the apples don't look as perfect as usual."
Pieter Graaf, an apple farmer in the worst-hit Witzenberg Valley, said that approximately 75 per cent of his fruit had hail marks and that the announcement from Waitrose meant he could sell fruit "which would normally just go to waste".
The new "blemished" range comes after the supermarket last week, in what is being hailed as a supermarket first, announced that it would start stocking a mixed pack of tomatoes that had either fallen from the vine or were misshapen, as part of its drive to discard fewer edible foods.
Tomatoes and avocados are among the fresh food that creates the most waste, contributing to 4.2 million tons of food waste each year, according to a November Waste and Action Resources Programme report.
There are few reliable statistics for how much fresh produce never even makes it to the shelves, and most "ugly" vegetables end up in ready meals. But one supermarket buyer said that some British farms can waste as much as 20 per cent of their crops during bad years.
"This is really welcome news from Waitrose," said Jenny Dawson, who founded Rubies in the Rubble, which makes chutneys out of salvaged fruit and vegetables. "But the major supermarkets are all still some way behind when it comes to dealing with food waste."
In the past, the National Farmers' Union had said that almost 300,000 tons of misshapen fruit and vegetables make it into British shops every year. By comparison, Tesco alone generated almost the same amount of total food waste in the first six months of 2013. Of that total, 21 per cent was fruit and vegetables.
Ms Dawson added, that "all" consumers are "guilty" of "cherry-picking" the best fruit and vegetables. Vegetable farmer Guy Poskitt, who is the NFU's horticultural board chairman, said farmers themselves are already doing a good job of "skinning the cat fairly well" when it came to reducing waste.
"Of course I welcome this news, but as farmers we're always keen to get as much value back to the farm and reduce waste, so none of us intend to grow inferior produce," he said. "And if supermarkets market these so-called ugly vegetables as a cheaper alternative, what will happen in good years when we have bumper crops of attractive produce? The last thing we want to end up doing is putting our best produce in value ranges."
Join our new commenting forum
Join thought-provoking conversations, follow other Independent readers and see their replies