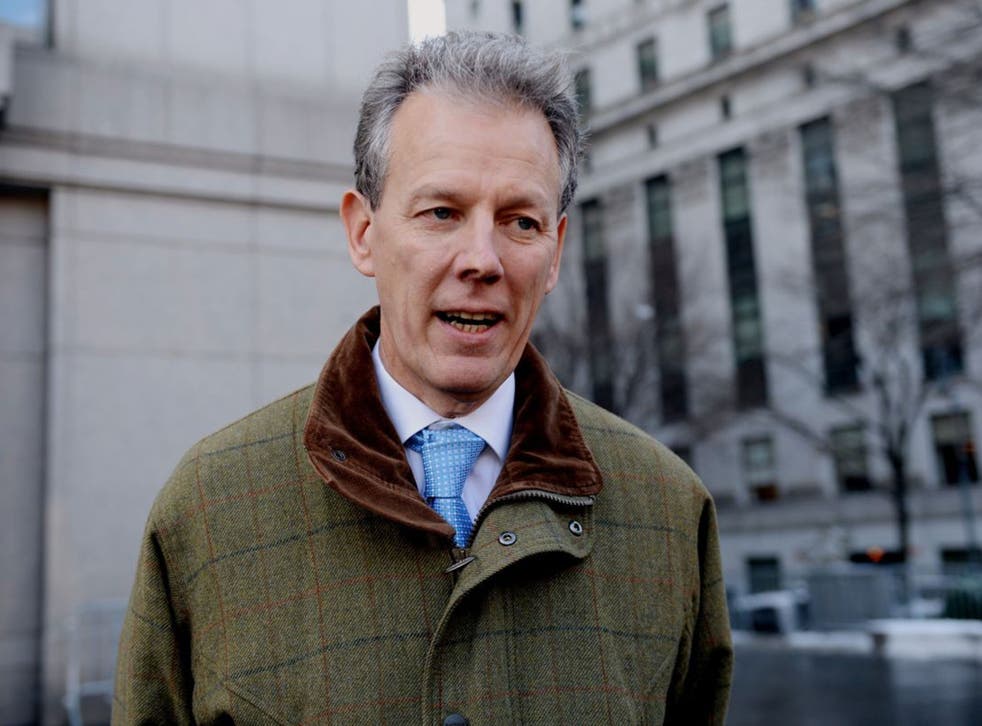 The wine detective: Meet the go-to expert for exposing fake vintages
In his biggest case yet, Michael Egan has just helped send a master fraudster to prison for 10 years
Michael Egan, the British-born former Sotheby's expert, is one of the few people in the world who can tell a top-quality counterfeit wine from the real deal. And since leaving the 270-year-old auction house, he has made a successful living deploying his unique skills in the world of law enforcement.
The unlikely sleuth – dubbed the Wine Detective by the New York tabloids – recently brought home his biggest case yet; the prosecution of Rudy Kurniawan, a US wine connoisseur and dealer who, at one stage, was reputed to own the world's finest wine cellar.
Just over a week ago, Kurniawan, an Indonesian, was sentenced to 10 years in a US prison, ordered to forfeit £11.9m and pay over £15m in restitution, for producing a glittering array of fake Bordeaux and Burgundy wines.
The case hinged on Egan's discovery that the watermark on the label of a supposedly rare bottle 1929 Roumier Bonnes-Mares had, in fact, been produced in Indonesia some time after 1983.
"I don't think a vintage Bordeaux or a Burgundy would be using a printer from a company that was only established in 1983," he told the court, as he sealed Kurniawan's fate.
It is estimated that fake wine worth £180 has been sold since 2002. And Kurniawan was a master of the trade. When the FBI raided his Los Angeles home in 2012 they found 20,000 fake wine labels among fake stamps, corks and capsules –the foil tops – and even a formula for reproducing the flavour of the original wine. Egan thinks that of the 1,433 fake wines he has found since becoming a counterfeit wine expert in 2006, 1,077 belonged to Kurniawan, whose wine fraud is now thought to be the largest ever to be uncovered.
Egan's interest in wine stemmed from his father, who was born near Bordeaux and came from a wine-merchant family. After a year studying wine-tasting at Bordeaux University in 1979, Egan found himself working for the wine department at Sotheby's in 1982.
"My colleagues and I were in the great position of looking at very large collections, which had always remained in the same cellar since they were bought, so we had an idea what the real bottles should look like."
In 2006 Egan moved to Bordeaux to become an independent expert on wine fraud, and cites his 24 years at Sotheby's as key to his unique ability to spot the fakes. "You had to have the experience of looking at thousands and thousands of bottles to tell with the naked eye whether something is not quite right with the label, the capsule or the cork," he said.
Egan is one of the few people in the world able to tell an expertly faked Château Petrus 1921 from the real thing. "At the moment it [wine authentication] is very specialised and experienced. In France I certainly can't think of any others." The only other comparable "wine detective" is US-based Maureen Downey.
The Kurniawan trial was Egan's second case to go to court. Of his key role, he said: "My main task was to demonstrate to the jury... just how Kurniawan was able to produce the finished bottles, by comparing counterfeiting materials seized at his home by the FBI against the actual bottles that he had sold or attempted to have sold. By the time of his arrest, he had successfully sold a vast quantity of fake wine.
"The big question is, how many fake items did he actually produce? We know quite a few people who he did sell to. However, not every bottle necessarily was fake. In order to confirm the authenticity or not of these bottles, you would have to look at every single bottle."
Along with this sleuth-like inspection of labels, a lot of detection comes down to "feasibility". "How could this person get hold of so many rare bottles, such as 19th-century wine, when it takes years and years of going to auction and elsewhere to create such a collection."
While much of this appears common sense, counterfeit-wine producers have fooled the most esteemed wine critics in the past. Leading US wine critic Robert Parker once gave a magnum of fake Château Petrus 1921, belonging to German wine trader and alleged fraudster Hardy Rosenstock, a perfect score of 100 out of 100. This, however, would not have got past Egan. "If you are looking at a wine such as Château Petrus, very few magnums, if any, were produced at the Château in the 1920s."
Despite the conviction of Kurniawan, Egan remains doubtful that wine fraud is declining. "I've found more and more fakes appearing. It might be due to Kurniawan or Rosenstock, but I have seen other fake wines that do not come from those two sources. It's like an arms race: the technology is there, but it doesn't mean the fakers don't have access to the same technology. They are able to create very convincing fakes."
For the time being, Egan remains the man to spot them. He's dealt with five counterfeit cases, with more pending. With prosecutions of fakers such as Kurniawan, it's doubtful the "wine detective" will be out of work any time soon.
Join our new commenting forum
Join thought-provoking conversations, follow other Independent readers and see their replies