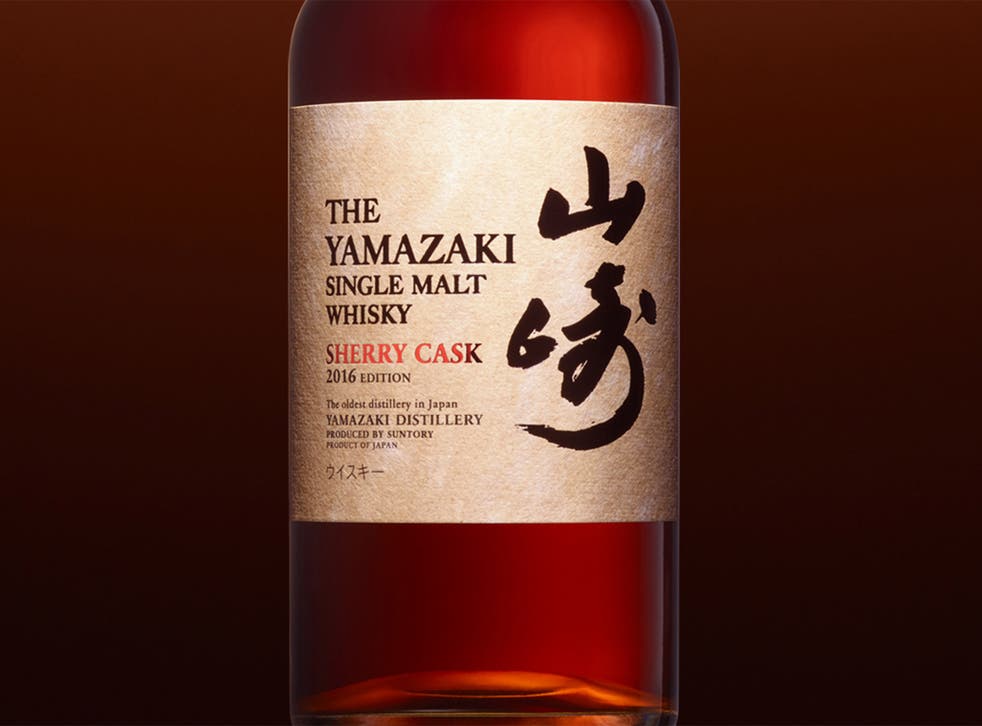 Yamazaki Single Malt: Anger from enthusiasts as award-winning Japanese whisky sells out in England
While Suntory said 2,000 bottles of the whisky were being shipped to Europe, the number arriving in London is just 198
Whisky enthusiasts have reacted with anger after discovering less than 200 bottles of an award-winning Japanese single malt will arrive in England – and the few shops that stock them have sold out already.
Suntory, the makers of the Yamazaki Single Malt Sherry Cask 2016, said that 2,000 bottles were being shipped to 10 European cities this week. However the actual number arriving in London is just 198.
Selfridges has already sold its allocation to through its "client base" – customers who have signed up to receive alerts about new products - while Harvey Nichols said the drink was "not yet on shelf, but it has already sold out and has a waiting list".
The 2013 version of the sherry cask became the first whisky from Japan to win the coveted World Whisky of the Year award whose founder said the victory "transformed the Japanese whisky industry overnight".
A Suntory spokeswoman said: "Everything was done to fairly distribute this whisky and ensure that it is available to consumers, but we are not able to dictate how retailers sell their limited allocation of product. For those not able to find a bottle in retail, we hope they'll be able to enjoy a dram in some of London's top bars."
One aficionado from Manchester, who declined to be named, complained at the tiny allocation. "I called Selfridges and Harvey Nichols to find out when they were stocking the whisky but told they had sold them all already. It's farcical. The whole point of producing more this time than 2013 was for more people to be able to enjoy it, but that's not going to happen now – and I can hardly afford to come all the way to London to drink it in a bar for a dram no doubt the same price as a decent bottle of Scotch I can enjoy at home."
Join our new commenting forum
Join thought-provoking conversations, follow other Independent readers and see their replies