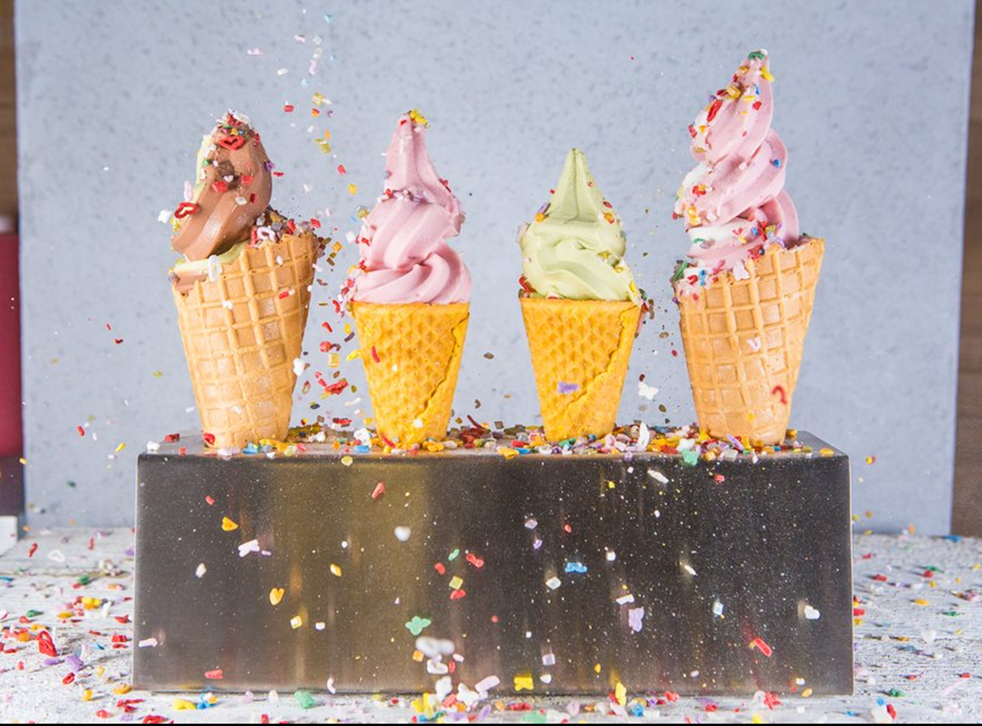 Yorica Soho: The first allergen free restaurant in London
New store sells ice cream and shakes made with rice milk and seaweed
A shop which claims to be "the first ever completely free from" sweets and dessert store has opened in London.
Yorica, which opened on Wardour Street in Soho on Wednesday only sells food which is free from dairy, nuts, gluten, eggs and wheat.
The store customers can buy ice cream, frozen yogurt and milkshakes that have been made with rice milk, seaweed, vanilla bean paste and other natural ingredients, including natural sugars and sweeteners.
Customers can currently choose from 12 flavours of ice cream and 6 flavours of frozen yogurt, all of which can be made into hot or cold shakes.
Flavours range from beetroot and chocolate to matcha green tea, and Yorica even serves a nut free peanut butter ice cream, which they say tastes just like the real thing.
Shakes are topped with home-made whipped cream which is dairy-free and made on site.
Ice cream toppings include brownies, cookies and a homemade allergen-free chocolate sauce.
The only allergen that any of the food contains is soy, which is used in some ice creams and baked goods in order to achieve the desired consistency - though some products are soy free.
Two days after opening, Yorica are already looking to expand their menu further.
A spokesperson told The Independent that they're working on more a smoothie range, and "trying to play around with ice cream and vegetables – some of them have come out quite well".
Join our new commenting forum
Join thought-provoking conversations, follow other Independent readers and see their replies