You thought the horse meatballs were bad... Ikea withdraws cakes over 'faecal matter'

Show all 2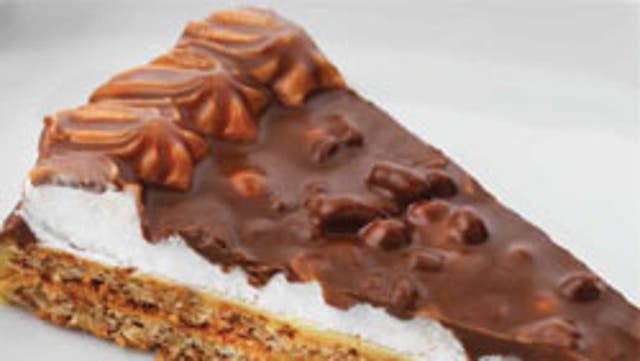 You thought the horse meatballs were bad... Ikea withdraws cakes over 'faecal matter'
Ikea, the world's leading flat-pack furniture retailer, has withdrawn chocolate almond cake sold in its stores in 23 countries after it was found to contain sewage bacteria.
Faecal coliforms, bacteria normally found in human and animal waste, were detected in Ikea cake sold in China, and the Chinese authorities have destroyed nearly two tonnes' worth.
Now the Swedish furniture giant, which has 18 stores in the UK, has recalled the cake from its outlets in a swath of countries around the world – although it insists the UK and Ireland are not affected.
The embarrassment comes soon after the company was forced to withdraw the Swedish meatballs popular with its customers patronising its in-store restaurants, after tests on the product in the Czech Republic found traces of horse meat.
Ikea said at the time that it was "committed to serving and selling high quality food that is safe, healthy and produced with care for the environment and the people who produce it." It added: "We do not tolerate any other ingredients than the ones stipulated in our recipes or specifications, secured through set standards, certifications and product analysis by accredited laboratories."
The affected batches of almond cake with chocolate and butterscotch all came from the same Swedish supplier which exports to stores across the world, Ikea said.
Yet the company claimed there was no health risk. "The production batches have, as per safety and quality routines, been tested for bacteria that can cause health issues, such as E.coli, and none of these pathogen bacteria have been found," a spokesman said. "However, since the product does not comply with our strict food quality standards we have decided to withdraw the concerned production batches from sale in the 23 affected countries." The countries concerned are Australia, Austria, Belgium, Bulgaria, China, Czech Republic, Denmark, Finland, France, Germany, Greece, Hungary, Italy, The Netherlands, Norway, Poland, Romania, Russia, Slovakia, Sweden, Switzerland, Taiwan and the United Arab Emirates.
The Shanghai quarantine bureau in China said it had destroyed 1,872 kilos (4,100lbs) of chocolate almond cake imported by Ikea that it said had excessive levels of coliform bacteria.
Thousands of Twitter users immediately expressed outrage – both humorous and genuine – as the news unfolded. "Gross – I ate that cake last month!" wrote one. "Wow! Horsemeat doesn't seem so bad now does it," said another.
Join our new commenting forum
Join thought-provoking conversations, follow other Independent readers and see their replies