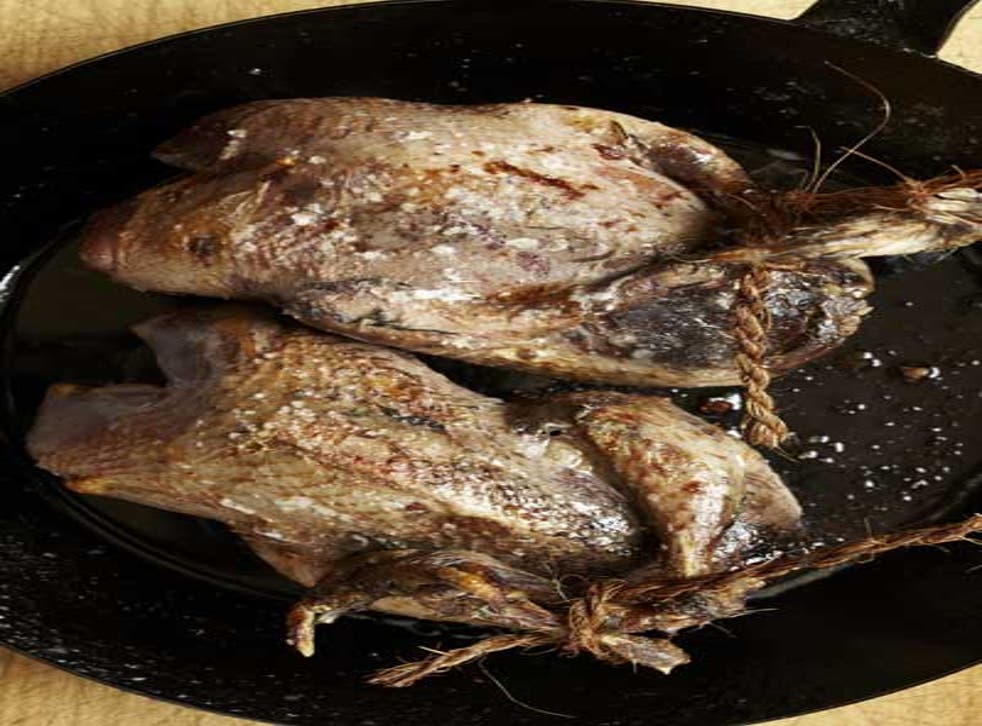 Grouse stuffed with haggis
I like to cook my grouse as simply as possible; at the very most I would add a stuffing such as haggis to keep with Scottish tradition. You could also add black pudding, if you wish, or a traditional chicken stuffing using the livers from the grouse with some wild mushrooms. I like to serve grouse with such classic accompaniments as a jelly (either made from rowan berries or redcurrants), game or parsnip chips and some bread sauce and gravy.
4 young grouse
150g haggis
40g fresh white breadcrumbs
Salt and freshly ground black pepper
Preheat the oven to 230C/gas mark 8.
Crumble up the haggis meat and mix it with the breadcrumbs. Remove any livers from the grouse, chop them and mix with the haggis stuffing. Fill the cavity of the grouse (not too tightly) with the stuffing and season the birds with salt and pepper and rub with butter. Any remaining stuffing can be wrapped in foil and cooked with the grouse in the tray. Roast the grouse for 15 minutes, rubbing with more butter.
To serve, halve the grouse or serve it whole.
Join our new commenting forum
Join thought-provoking conversations, follow other Independent readers and see their replies