How to make Romy Gill's medley of lentils
Wanting to honour the anniversary of her mother's passing, Romy Gill revisits a classic dish from her childhood – a warming dal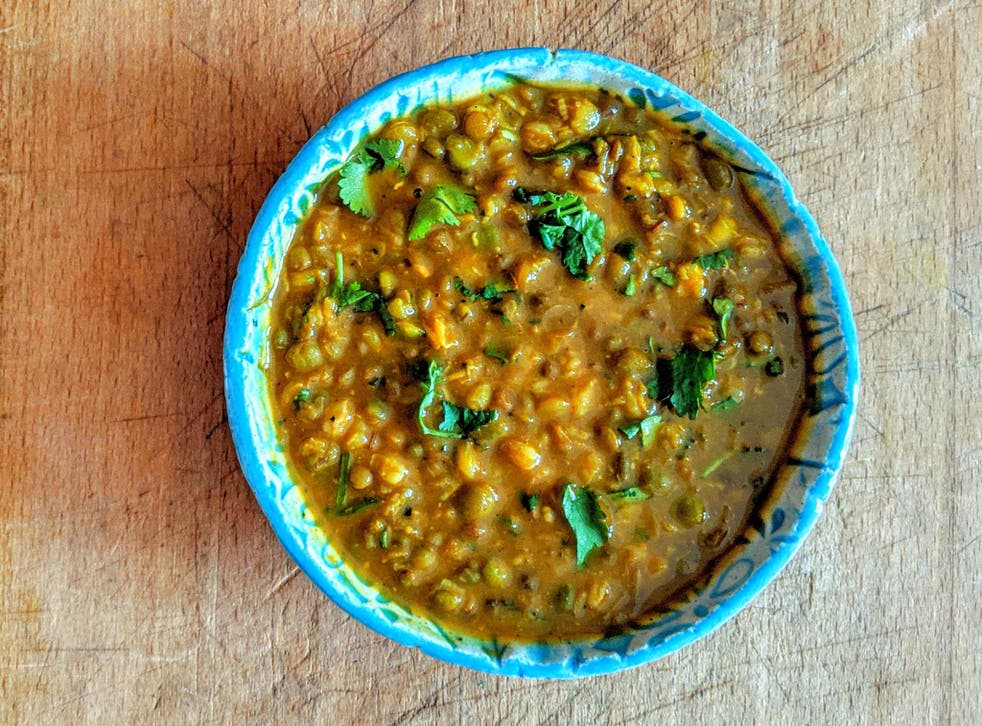 I have been thinking a lot recently about lentils, pulses and beans. And I think it has a lot to do with the fact it's the first anniversary of my mum passing, which has been looming over me.
So, thinking about my beautiful mum I made this wholesome medley of mixed lentils, ancient grains and beans into a lovely dal. She used to make so many varieties for us when we were growing up and it really reminds me of her.
So on 10 February I wanted to pay homage to my beautiful mum with the food she loved eating, which is way I made this nostalgic dish.
Mixed lentil dal
100g lentil mix
750ml of water (add more if it goes bit think) make it according to your desire of consistency
1tsp ground turmeric 
1tsp salt 
4tsp rapeseed oil 
1tsp cumin seeds 
15g ginger grated 
2 cloves of garlic grated 
2 green chillies chopped with seeds 
1tsp mango powder
1tsp garam masala 
1 medium tomato chopped finely 
handful fresh coriander chopped 
Wash and rinse the medley of lentils.
Add the lentils in a pan and along some water, salt and turmeric. Cook them on medium heat for about 30 minutes.
While the lentils are cooking, we make the tadka to add to the lentils once they are cooked.
Heat oil in a pan, and once hot add cumin seeds. When they start sizzling add grated ginger, garlic and chillies. Cook for 1 minute add the chopped fresh tomato and coriander and cook for 2-3 until the tomatoes are cooked and become into paste and then add the rest of the spices and it well.
Add the paste into the dal and serve hot or eat later.
Romy Gill is a chef and food writer. Her debut book 'Zaika' is available to buy now. Follow her @Romygill
Join our new commenting forum
Join thought-provoking conversations, follow other Independent readers and see their replies