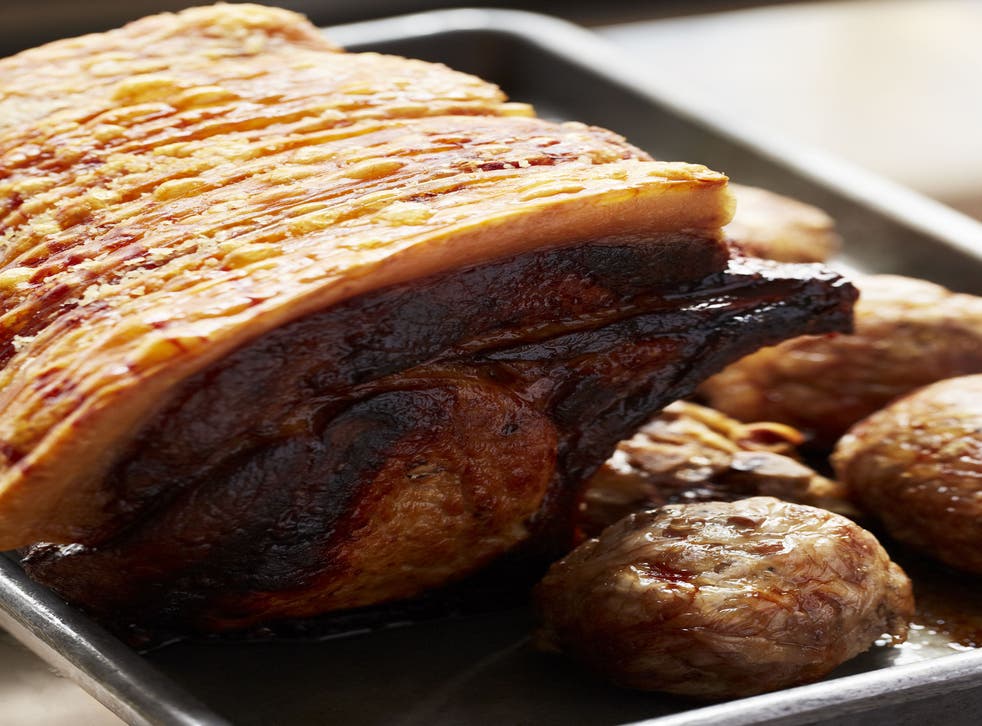 Roast rib of pork with apple dumpings
Roast rib of pork
Serves 6
1 six-bone rib or rack of pork, chine bone removed
Salt and freshly ground black pepper
A little vegetable or corn oil
Preheat the oven to 220C/gas mark 7. Place a roasting tray with about 2-3cm of water on the stove, then place the pork, rind-side down in the water, and simmer for about 5 minutes, moving the pork around if necessary so the rind and fat gets a good blanch.
Remove from the water; place on a board, skin up, and discard the water from the tray. With a sharp knife, score the rind about 1cm apart and place in the roasting tray with the bones down, season; drizzle over a little oil.
Roast for 20-25 minutes, basting a few times, then turn the oven down to 180C/ gas mark 5 and cook for a further 35-40 minutes.
Remove the pork from the oven, rest for approximately 10 minutes, remove the string (if appropriate) and carve into chops.
Apple dumplings
Serves 6
These delicious dumplings make a great accompaniment to roast pork or you could choose to serve them as a starter with some braised lentils or split peas or even crushed potatoes.
180-200g coarsely minced fatty pork
50g fresh white breadcrumbs
1 large Bramley apple, peeled, cored, cooked and coarsely mashed
Salt and freshly ground black pepper
80-100g pig's or lamb's caul fat
Preheat the oven to 220C/gas mark 7.
Mix the minced pork, breadcrumbs and apple together; season. Divide the mixture into 6 and mould into balls.
Cut the caul fat into pieces that are large enough to double-wrap the dumplings and then wrap them around the dumplings a couple of times.
Place the dumplings on a tray or with the pork; roast for 15 minutes.
Join our new commenting forum
Join thought-provoking conversations, follow other Independent readers and see their replies