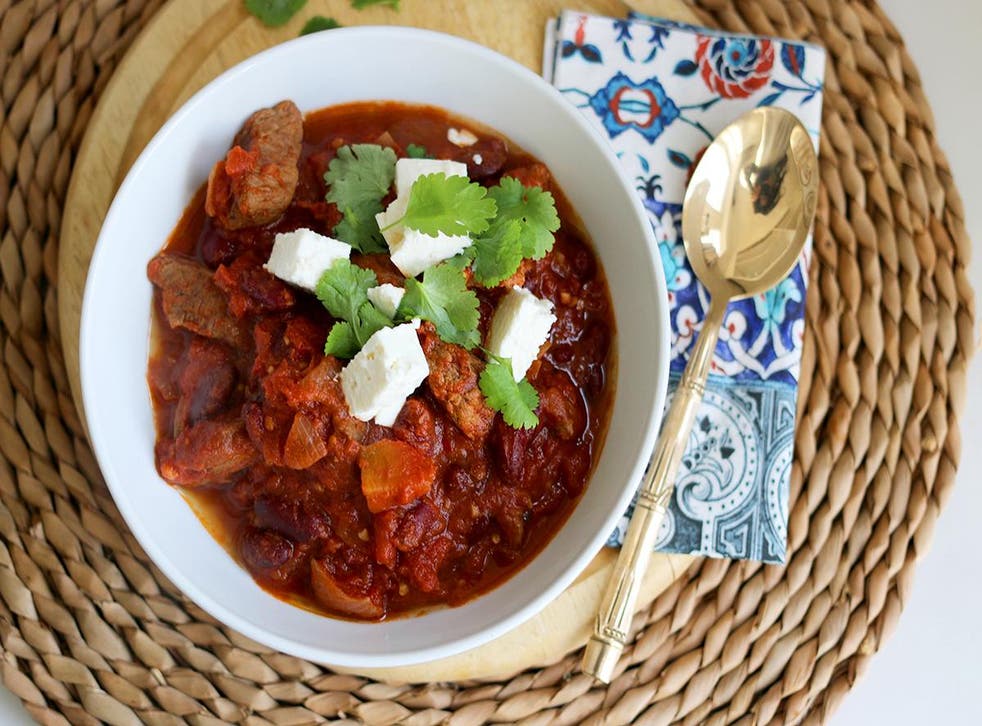 How to make a slow-cooked chunky beef chili
The perfect, easy dish for a cold day
Slow cooked chunky beef chilli
As the cold nights draw in, this warming recipe is perfect for creating a comforting aroma as it cooks in the oven. Chunky cuts of beef and kidney beans make it a filling and simple one pot meal but it's equally lovely with rice. I find it's also great for batch cooking on a Sunday afternoon and makes a quick and easy lunch option during the week when you just can't face another boring sandwich. The addition of feta cheese serves to cool down the heat or add a dollop of soured cream for an authentic finish as a different option.
Serves 4 – 6
Cooking time: 10 minutes on the hob + 2 hours in oven
Prep time: 5 minutes
Oven temperature: 150°C/300°F/gas mark 2
Food and drink news

Show all 35
​800g (2 tins) chopped tomatoes
​500g chopped braising beef
​240g drained red kidney beans
2 tsp paprika
1 tsp ground cumin
3 cardamom pods (crushed)
½ tsp cinnamon
2 tsp chopped garlic (or 2 garlic cloves)
2 tsp chopped red chillies (or 2 whole chillies, finely chopped)
2 medium red onions
1 tbsp oil
​Feta cheese to garnish
Fresh coriander to garnish
Preheat the oven to 150°C. On the hob, brown the beef in oil on a medium heat. Once completely brown, remove beef with a slotted spoon and set aside. In the leftover oil and juices from the beef, lower the heat slightly and add onions, stirring frequently until they start to wilt, about two minutes.
Add garlic, chilli and crushed cardamom pods until fragrant, stirring continuously for about two minutes. Return the beef to the pan and add tomatoes, spices and salt and pepper to taste and mix well. Allow to simmer for around a minute or two. Transfer to a heat proof pot, cover and place in the middle shelf of the oven to cook for two hours at 150°C or until the meat is tender.
Add the beans to the final 20 minutes of cooking to heat through. Serve with feta cheese and a scatter of coriander as a garnish.
For more recipes, visit ao.com/life
Join our new commenting forum
Join thought-provoking conversations, follow other Independent readers and see their replies