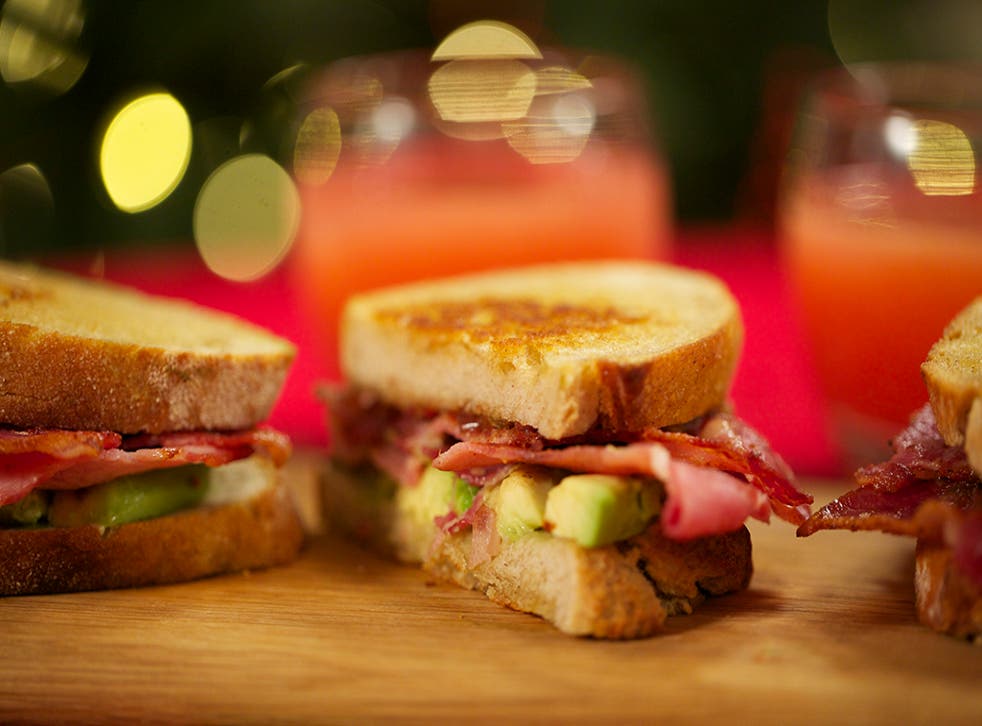 Ultimate hangover sandwich: Avocado and smoked maple bacon with bacon jam
Banish the New Year's headache
Ingredients
3 Slices thick cut Smoked bacon
½ avocado
50 grams butter
2 slices sourdough bread
Bacon jam:
500 grams smoked bacon, cut into 2 centimetre pieces
1 onion diced
1 cooking apple grated
2 garlic cloves (minced)
50 grams dark brown sugar
1 tablespoon chilli flakes
100 millilitres coffee
75 millilitres white wine vinegar
100 millilitres maple syrup
Pinch of white pepper
Olive oil
Method
In a heavy based saucepan cook the bacon in some oil until just starting to brown and crisp, remove from the pan and reserve. Add the onion and sweat off for five minutes without colour. Add the rest of the ingredients and cook on a medium heat for an hour stirring regularly. Add a touch of water if becoming too sticky.
Allow to cool for 30 minutes then pulse in a food processor to a jam like texture. Pour into a sterilised jar and refrigerate for up to 2 weeks. For the toastie, grill the bacon to your liking, butter the bread on both sides of each slices.
Slice the avocado, layer one side of bread with the bacon then avocado, spread the jam on the remaining splice and bring together. In a frying pan on a medium heat, cook the sandwich on each side till golden brown.
Join our new commenting forum
Join thought-provoking conversations, follow other Independent readers and see their replies