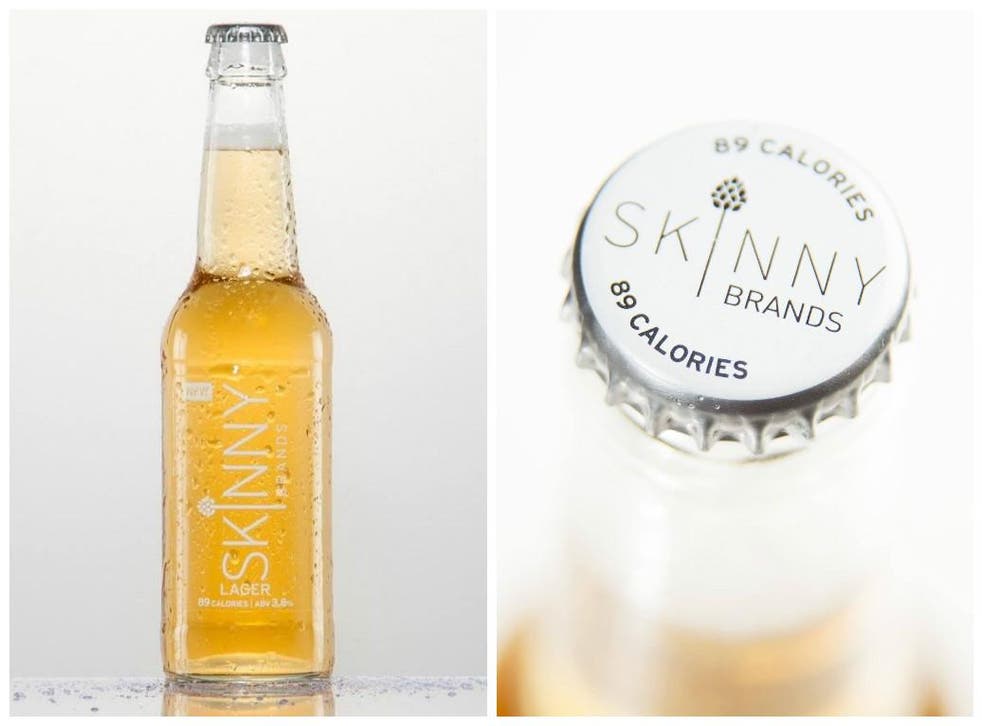 Skinny Lager: New beer contains just 89 calories per bottle
It's low in sugar and carbohydrate too
It's a common conundrum: you want to be skinny, but you also want to drink alcohol. And alcohol that tastes good, not yet another vodka, lime and tonic. What's a mildly health-conscious moderate alcoholic to do?
Over the past few years, we've had an increasing array of options on the healthier alcoholic drinks scene, and the latest to launch is Skinny Lager.
Unlike many low-calorie alcoholic drinks, the new lager is full-strength but just 89 calories for 330ml (compared to about 120 for a regular version).
Skinny Lager saves not only on calories however but also has significantly less carbohydrate too - in a 330ml bottle, you'll consume 2.97g of carbohydrate, which is a huge decrease from the 14g in a bottle of Corona Extra.
With the number of vegans in the UK having increased by 360% over the past ten years and more young people in particular showing an interest in both their health and the planet, it's likely that Skinny Lager's vegan credentials will also make it popular amongst millennials.
The new lager has been created by SkinnyBrands Ltd and Brewer at Cameron's Brewery in Hartlepool, County Durham, and is set to be stocked in Morrison's in 2017.
Skinny Lager is the latest lighter drink to hit the shelves after the success of Thomson & Scott's Skinny Prosecco, which launched earlier this year.
The poshest beers

Show all 10
At 67 calories a glass, Skinny Prosecco won't free up much room for extra mince pies though - a glass of normal prosecco is only 80 calories (so practically diet-friendly, no?).
Despite that, Skinny Prosecco is extremely popular and is now served in Zizzi restaurants across the UK.
Perhaps the reason it has been so well-received is in fact that it contains so much less sugar than regular prosecco - just seven grams per litre compared to 12-15 in normal fizz.
And with sugar being public enemy number one right now, it's possible Skinny Lager will be equally well-received. Whether it will slip down just as easily at a barbecue on a lazy summer afternoon remains to be seen.
Join our new commenting forum
Join thought-provoking conversations, follow other Independent readers and see their replies