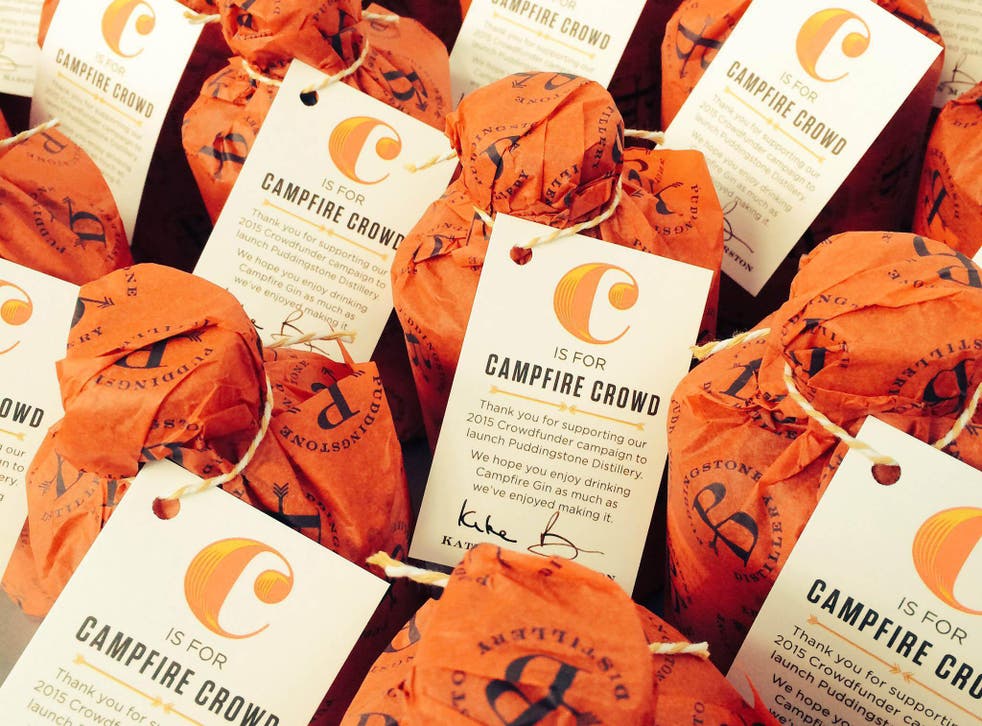 Campfire gin: Three cocktail recipes
Citric sparkle marks this clever Chiltern Hills-distilled gin's evocation of the magic of the campfire on a starry night
Forget any preconceptions you may have that this gin will smell like a bonfire and have a heavy smoky flavour. It's quite the opposite with citrus flavours that come from 10 carefully chosen botanicals.
Created by husband and wife Ben and Kate Marston, the name comes from the realisation that their best times drinking gin had been outside, and often by a fire. The warmth and simplicity of gin with friends all wrapped up under the stars was an experience they cherished.
It took the pair eight months to perfect the final taste for their particular brew, which uses 10 botanicals and sits on the "boundary between classic and contemporary styles". Of course, there's juniper and other common botanicals that include coriander seed and angelica root, but what sets this apart is notes of coffee cherry, fresh sweet orange peel, fresh grapefruit peel, roasted hazelnuts and golden berries which is combined with the UK's finest wheat spirit. And it's the orange and grapefruit you taste the most, making it a light and fruity gin.
Ben advises to be brave and sip the spirit neat at first meeting to appreciate all of the flavours, then making a G&T with a Fever-Tree Indian tonic. If you want a garnish, go for a bit of orange and charred rosemary, or dark chocolate (but only up to 70 per cent). Or use it in classic martini recipe.
Created in small batches, and launched in November, the gin is made in Puddingstone distillery in Hertfordshire. The spirit is made in a 50 litre still called Isabella and a 200 litre still called Amelia – named after two great female adventurers: Isabella Lucy Bird and Amelia Earhart.
Take a tour of the distillery on Thursday evenings, Fridays and Saturdays. Book here: puddingstonedistillery.com
G&T
50ml Campfire Gin
100ml Fever-Tree Indian tonic
Pour the gin over ice, then top with tonic. Char the tip of the rosemary and add.
Puddingstone Purl
Makes enough for 2
100ml Campfire Gin
300ml hoppy golden ale such as Tring brewery's Pale Four
150ml pressed apple juice
2cm cubed piece of fresh ginger
½ stick cinnamon
2 brown sugar cubes
2 teaspoons honey – such as Hertfordshire Honey from Twee
Add the ale, apple juice, ginger and cinnamon stick to a pan and heat slowly, bringing it to a gentle simmer. After 10 minutes add the sugar. Continue to simmer gently for a further 10 minutes during which time you can toast some marshmallows over the fire.
Remove the pan from the heat, stir in the honey until dissolved, add the Campfire Gin and divide into two tumblers. garnish with toasted marshmallows. Savour.
Gin Alexander
1½ parts Campfire gin
1 part chocolate liqueur
3-4 parts single cream
Mix all ingredients in a shaker with ice then strain into a chilled margarita or martini glass. Sprinkle with grated dark chocolate.
Join our new commenting forum
Join thought-provoking conversations, follow other Independent readers and see their replies