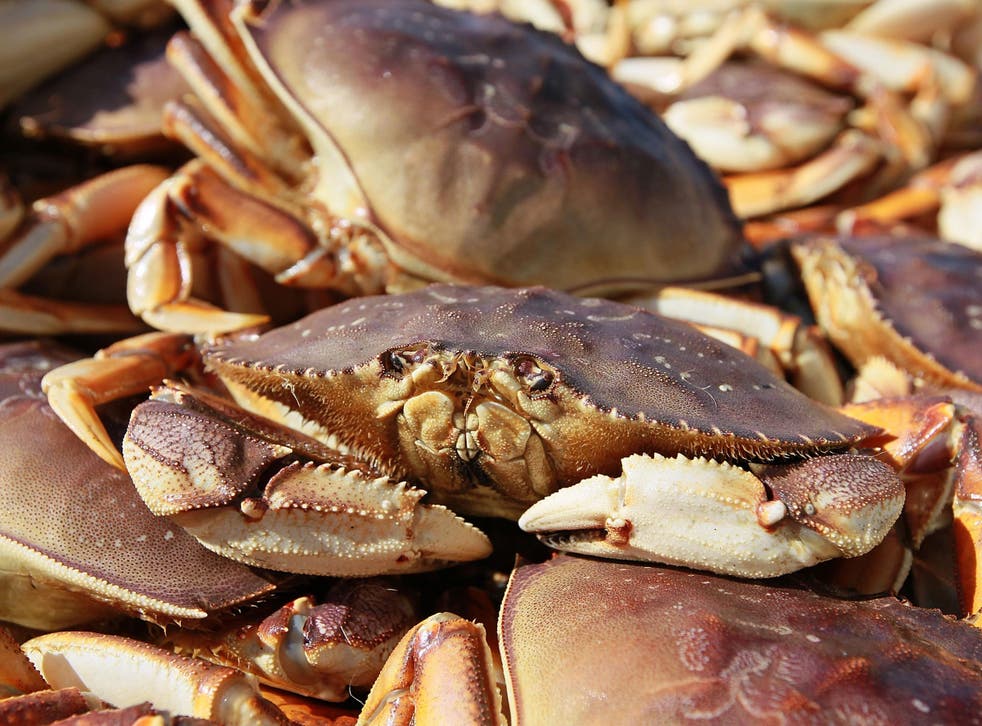 Supermarket criticised for selling live crabs wrapped in clingfilm
The supermarket said today they are suspending the selling of live crabs until the current 'issue is resolved'
A London supermarket has received criticism after selling live crabs wrapped in cling film.
Korea Foods in New Malden, Surrey reportedly imports the live crabs then wraps them in cling film before placing them in the fridges for sale, according to the area's Your Local Guardian.
According to reports, the crabs can be seen visibly moving. Some customers reported the practice to the council and criticised the supermarket on social media.
Korea Foods addressed the criticism on Facebook saying they are not offering the sale of live crabs until "this issue is resolved".
The supermarket said: "Korea Foods recognises the concerns raised in the media recently, relating to the sale of live crabs. We have already taken action, as recommended by our local council, and have already contacted the RSPCA to discuss how we might further improve our practices, which we will then implement as soon as is feasible."
A spokesperson for the supermarket previously defended the selling of live crabs, saying "some English people might be sensitive."
Merton council's cabinet member for environmental cleanliness and parking, Councillor Judy Saunders said whilst the council does not have power to enforce action they have referred the matter to the RSPCA.
"In the meantime, our environmental health officers visited the premises to inspect and suggested alternative ways of packaging to ensure the crabs are sold alive, and safely," she said.
A spokesperson for the RSPCA told The Independent: "Although the Animal Welfare Act 2006 does not apply to lobsters or crabs, the RSPCA is still opposed to the use of cruel methods for catching, selling and killing crabs and lobsters for food."
"Crustacea are not social animals and need their own space. The RSPCA recommendation to the public is not to buy live lobsters and crabs but to purchase them pre-killed."

Join our new commenting forum
Join thought-provoking conversations, follow other Independent readers and see their replies