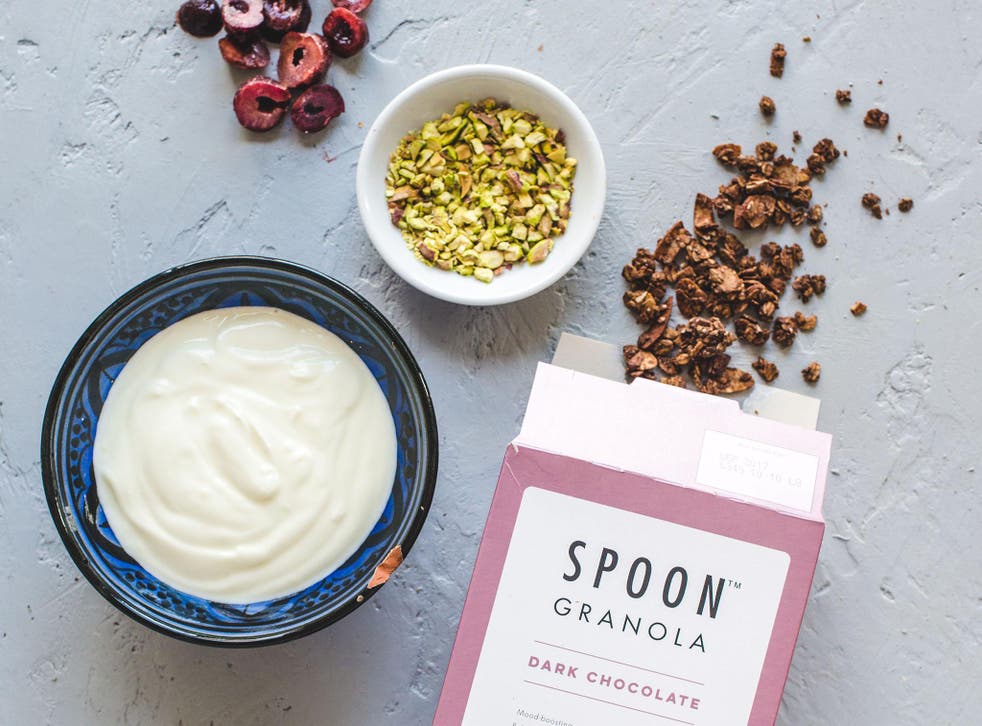 What's new in food for June
Looking for inspiration next time you browse the aisles or websites, here are a few fruity and chocolate-y tips
Doisy & Dam 'superfood' chocolate, Ocado.com, £1.75 - £2.50
This organic chocolate brand set up by choc fiends Rich Wilkinson and Ed Smith uses cocoa from Dominica. Each bar contains superfoods such as quinoa or goji berries, with no more than eight ingredients altogether. Coming in eight flavours with four dark chocolate, three dairy and one white – we love the coconut and lucuma and the vanilla and cacoa nibs.
Roots Collective's Blend, rootscollective.co.uk, £2.95
Cleverly positioned between juice and smoothie, Roots Collective's blends comprise five 230g bottles of nourishment. At 130 calories a go, each blend is more than 80 per cent veg much of this is grown in Fife where the company is based. The varieties are: Garden Greens, Carrot Zing, Sweet Beets, Asian Sling and Green Warrior and can be used as a post workout or afternoon pick-me-up. Ingredients include carrot, cucumber, kale, of course, ginger, parsley and lime.
Freaks of Nature puddings, Tesco £2.30
These deserts are made solely from plants and are free from dairy and gluten. They come in three flavours: 'mango fandango', 'cocoa loco' and 'zingy thingy'. They're made from cashews and coconut milk which forms the flavoured bottom layer which is topped with a creamy layer of lighter mouse and topped with either hazelnuts or pistachios.
Spoon dark chocolate granola, Waitrose £3.89
Who doesn't want a handful of dark chocolate cereal in the morning? Spoon's granola, made with wholegrain oats, cacoa nibs, flaked almonds, coconut slices, a hint of lime along with a little honey and maple syrup, has nothing artificial about it. Mix it with porridge or yoghurt and top with bananas or blueberries – or just snack on it by the handful form the box. No one is judging. It's high in fibre and is about eight servings in each 400g pack.
Join our new commenting forum
Join thought-provoking conversations, follow other Independent readers and see their replies