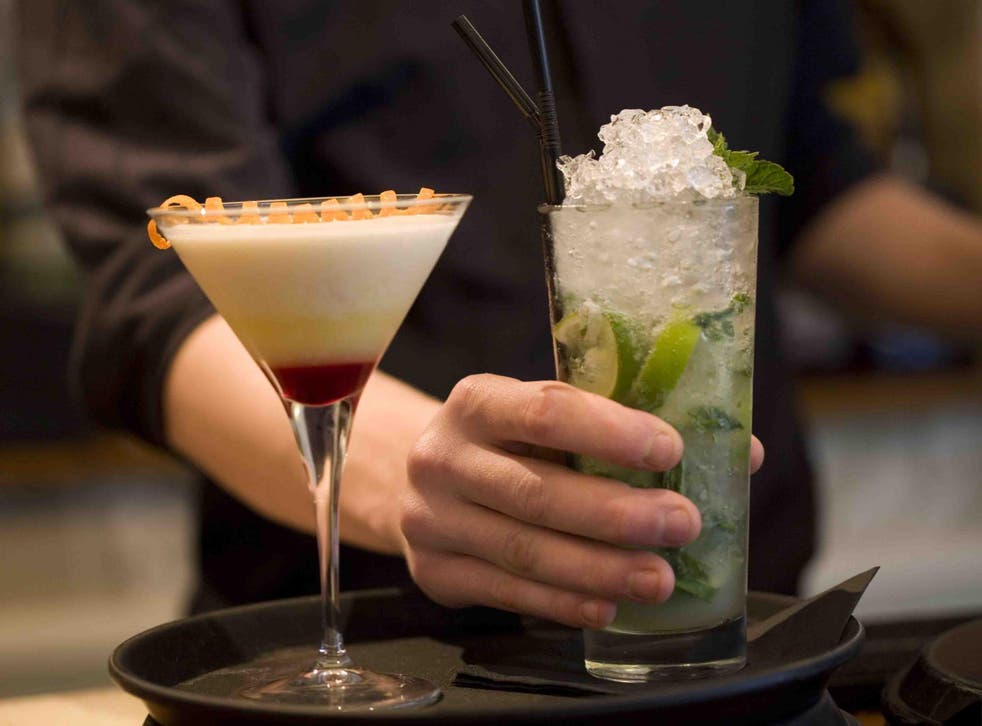 Why you should never order a mojito at a bar, according to those who have to make them
There's one blend that bartenders hate to make
When you're out on the town you tend to know what you want to drink, especially when it comes to cocktails.
But while your cocktail selection may make you happy, there's one blend that bartenders hate you ordering.
We might live in a time when prestige drinking holes and craft cocktails are the norm but, on a busy night especially, most bar professionals don't want to waste their time piddling around with complicated recipes.
Surprisingly, the most loathed drink order is the ever popular Mojito. The primary reason? It simply takes way too long to make.
Traditionally, a mojito is a cocktail that consists of five ingredients; white rum, sugar, lime juice, soda water, and mint.
Sounds simple, but it needs a lot of care, attention, and muddling.
"The reason why the mojito is the hardest drink to make, let's say you're at a club and you ask for a mojito. Your bartender's going to look at you like, 'What the f*** is your problem?' You know? So don't be asking for a mojito there," Peter Madrigal, manager of SUR in West Hollywood, told Bravo After Hours.
"That's a lot of work and that's something you should not get unless you're at a day club or a restaurant. Don't get that at a nightclub."
Cocktail recipes for New Year's Eve

Show all 5
He added that he uses the drink to test out potential new bartenders.
"That is the drink that I gauge everybody that comes in with a resume [on]," he said.
"They come in, 'I want to be a bartender.' It's like, 'Ok, what are your qualifications?... Make me a mojito!' And they look at you dumbfounded like, 'Wait, what?"
The notoriously difficult drink is the last thing even the most seasoned mixologist wants to make on a busy night. When the bar is chock-full of alcohol thirsty patrons, crushing ice and handfuls of fresh mint leaves are a serious no-no.
Join our new commenting forum
Join thought-provoking conversations, follow other Independent readers and see their replies