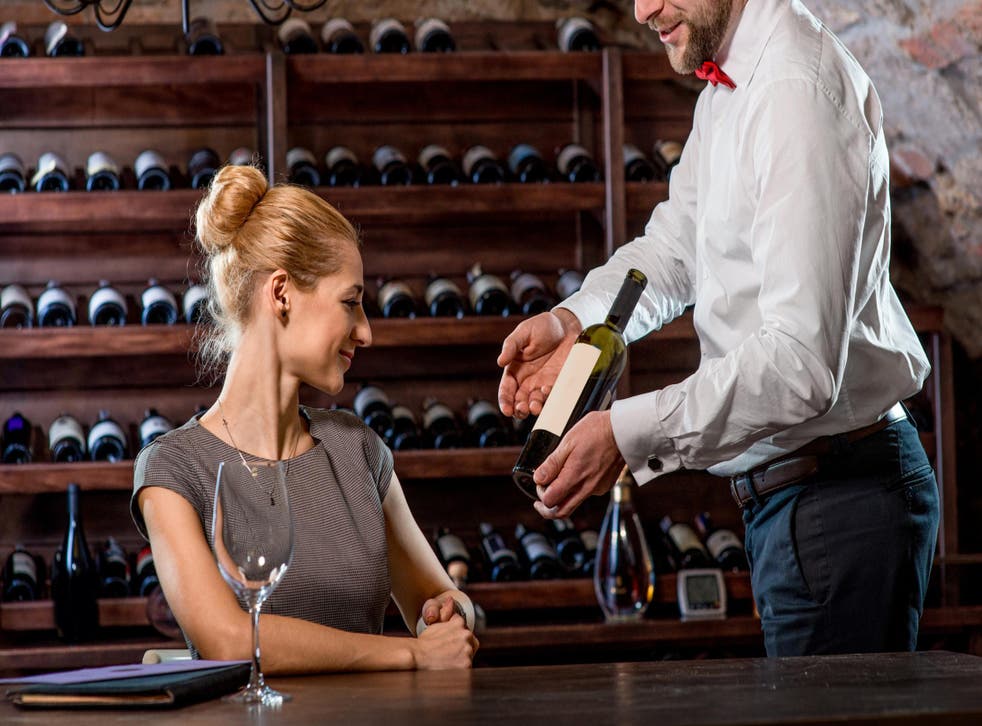 How to navigate any wine list with ease
"I just developed a simple hack for sniffing out the high-value stuff on the menu. That's what really impresses people who love wine" 
Oh no. You're out for dinner trying to impress a date/in-laws/old school friends/clients, and the waiter presents you with the wine list. Why did he have to give it to you!?
Very few of us feel confident when it comes to choosing a wine. If you go for the second-cheapest is it obvious that you're cheap but are trying to pretend you're not?
Didn't you read somewhere that it's actually better to order the cheapest - but everyone will surely judge you for that? And what if you choose one that is actually just not very nice?
It's stressful, confusing and downright terrifying half the time.
But panic no more, for a foolproof method for successful wine-choosing has now been revealed.
The first step, according to wine expert and founder of Wine 'n Dine app Michael Williams, is to figure out what you like to drink - that's the type of grape and the region.
"If you like Italian wine, focus on Italy and drink a lot to figure out what lights your fire," he says. Yes, drink a lot. You have been given permission.
Williams believes choosing a good wine is nothing to do with the floral notes, full-bodied aromas or hints of mountain-grown peach a wine may apparently possess - it's simply a case of your preference: "All you really need to know is what grape or region you like to drink."
When you know that you're into wines from, say, Tuscany, you can then focus on the ones from there on the wine list.
Garçon Wines: Wine delivery that fits through your letterbox

Show all 7
Once you have your ball-park, work out which year all the cheapest wines in the section are from. The wine you should choose, according to Williams, is one that's a few years older than that but not way more expensive.
For example, if the cheapest wines are from 2013, he goes for one from 2010 or 2009 that's still affordable.
"My thought process behind this method is simple: I'm going for the most affordable bottle I can find that's still got enough age on it to have mellowed-out tannins," Williams explains.
"Because it's often the tannins in young wine that are off-putting to less experienced drinkers - and frankly, I'm on the same page. I'm not a wine snob; I just like drinking delicious wine.
"So buying an older bottle whose tannins have had time to drop out makes the experience better for all of us."
Williams' final trick is to ask to have his choice decanted, as he believes all wines - whites, rosés and champagnes as well as reds - taste better as a result.
The chances are that after making an informed choice and then asking it to be decanted, your companions will be impressed (or think you're pretentious, but you know your audience).
"I just developed a simple hack for sniffing out the high-value stuff on the menu. That's what really impresses people who love wine," Williams says.
"It's not about ordering the most expensive Barolo on the list; it's about knowing what you like (and don't like) - and finding a bottle where you max out the bang-for-buck ratio."
Join our new commenting forum
Join thought-provoking conversations, follow other Independent readers and see their replies