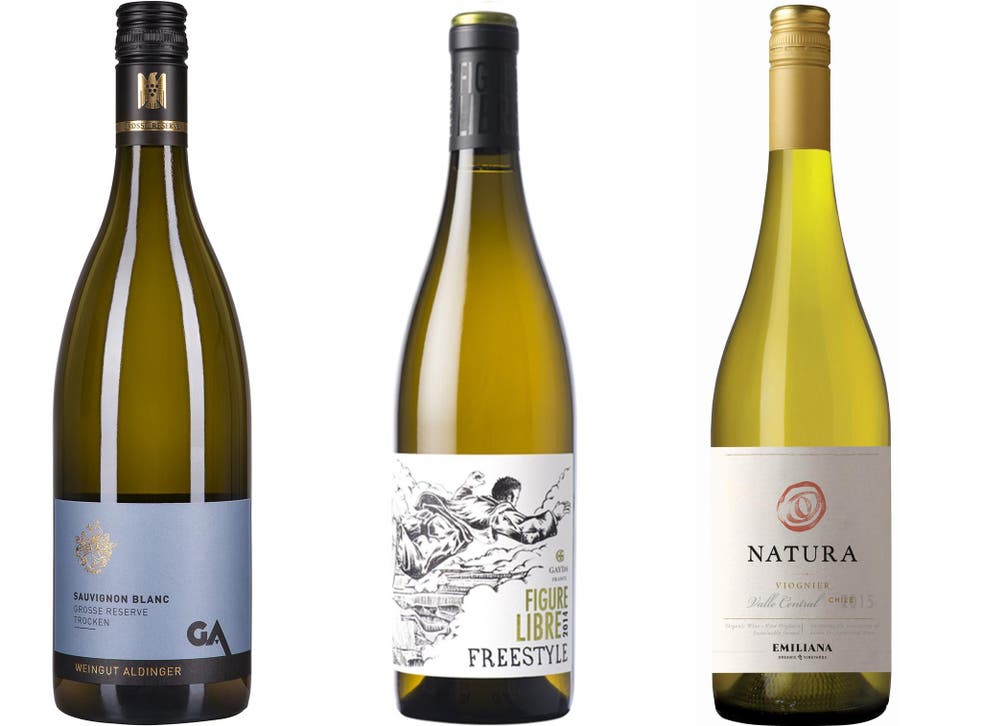 Wines of the week: Three bold whites for summer
The recent spell of warm weather will have had many of us reaching for a glass of chilled white, so here are three big and bold wines for all summer occasions
From Chile….
Emiliana Natura Viognier 2015
Bursting with refreshing peach and apricot flavours, this is a gorgeously moreish viognier from Chile's Valle Central made by what is said to be the largest organic producer in the world. A terrific midweek, fridge-door bottle to come home to, it's a great aperitif that would also be a perfect match to goats cheese salad and simpler fish dishes as well as lightly spiced Asian foods.
£8.75 oddbins.com
From France…
Domaine Gayda Figure Libre Freestyle Blanc Pays d'Oc PGI 2014
From a much smaller organic estate in the Languedoc comes an intoxicating, oak aged blend of mainly grenache blanc together with maccabeu, marsanne, roussanne and a touch of chenin blanc. Complex and beguiling, there are creamy flavours of stone fruits with honeysuckle and jasmine on the nose, but all underpinned with an enlivening freshness. Fabulous with oily fish like tuna and mackerel, seared on the barbecue
£12.99 jnwine.com; £13.95 slurp.co.uk
From Germany...
Aldinger Sauvignon Blanc Grand Reserve 2014
Sauvignon blanc is not normally the grape we associate with German whites but this is fantastic for those who find some New World sauvignons just a bit too tart and acidic. A little bit of ageing in barrels and on the lees delivers richer, fuller flavours, but still with plenty of refreshing grassy, citrus notes with just a touch of tropical fruits. For prime white fish, like turbot or Dover sole.
£23.50 thewinebarn.co.uk
Join our new commenting forum
Join thought-provoking conversations, follow other Independent readers and see their replies