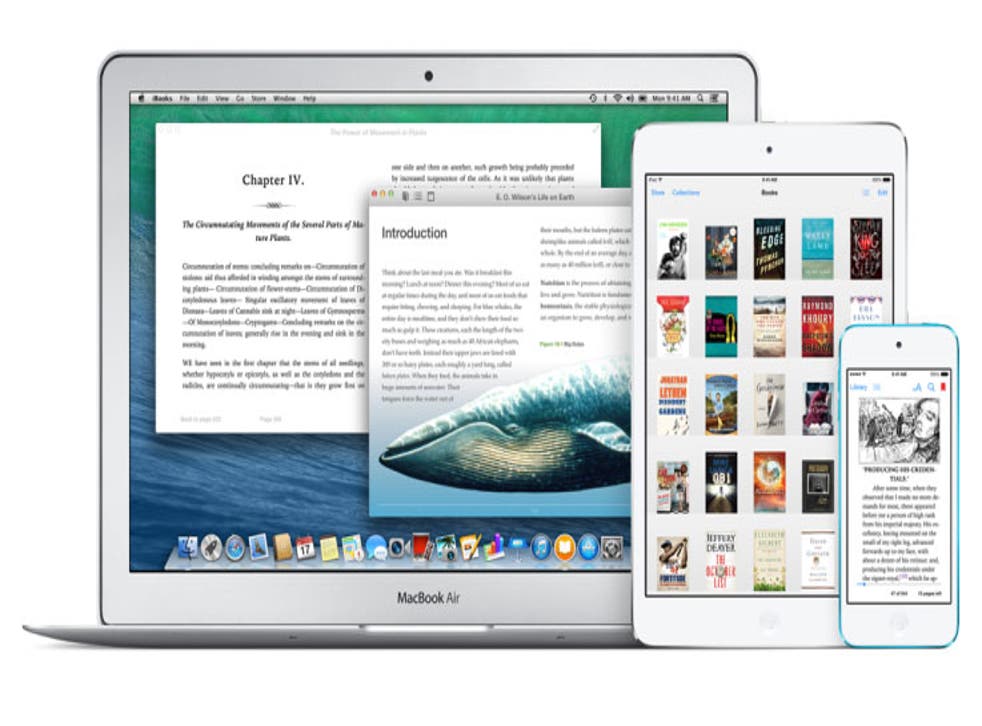 Apple agrees to an out-of-court settlement in $840 million e-book price-fixing trial
Five publishers settled last year with US courts after they were found guilty of conspiring with Apple to fix the price of e-books to counter Amazon
Apple has agreed to end its long-running legal battle over e-book price-fixing with an out-of-court settlement that could see the iPhone-manufacturer paying out hundreds of millions to US consumers.
The terms of the settlement have not been revealed and are still awaiting court approval, but the complainants are seeking up to $840 million in damages - triple the amount that it's estimated Apple gained by price-fixing.
The lawsuit began in April 2012 when the US Department of Justice sued Apple and five publishers (Hachette, Harper Collins, Macmillan, Penguin and Simon & Shuster) for illegally working together to raise the prices of e-books and challenge Amazon's dominance in the market.
The DoJ was then joined by 33 US states and territories, including individuals consumers in other states that filed a class action lawsuit.
The five publishers eventually reached a settlement last year and agreed to pay more than $160 million in antitrust charge, but Apple continued to battle on until July last year when US District Judge Denise Cote found that the tech company had conspired to raise prices along with publishers.
Apple is still appealing this latter decision and the payment of this week's out-of-court settlement will rely on the outcome of that appeal.
Join our new commenting forum
Join thought-provoking conversations, follow other Independent readers and see their replies