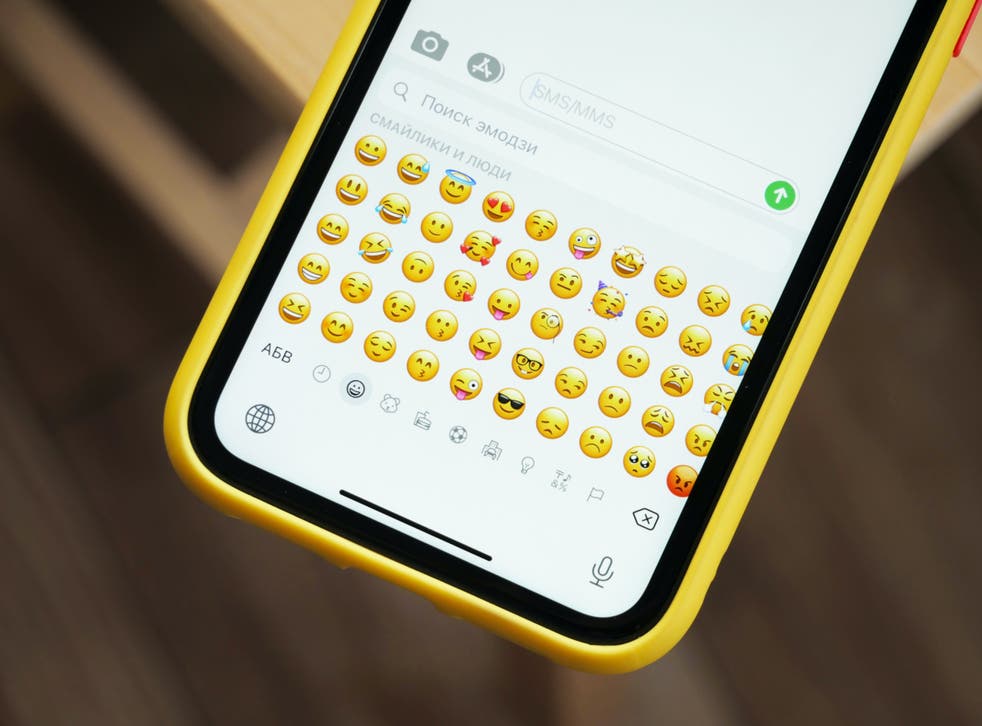 iOS 14: Apple's new emojis for iPhone adds a ninja, bubble tea, and a gender inclusive Santa Claus
The new emojis were spotted by developers, who have access to Apple's as-yet unreleased update
Apple will be rolling out over 100 new emoji to iOS in its upcoming update for iPhone users.
The new software, iOS 14.2, was released to developers revealing many new faces that had previously never been seen.
A face wearing Groucho Marx glasses, a smiling face with a tear, a disgusted face, wooly mammoths, a boomerang, and bubble tea, are included in the latest update.
Other animals featured include the dodo, a polar bear, a seal, as well as beetles, cockroaches, and worms.
Apple has also added more variations to emojis that did not previously account for gender. This includes a woman wearing a tuxedo, and a man wearing a wedding veil.
Both of these emoji have the standard five-colour variation for different skin tones.
There is also a new emoji of a person bottle feeding a baby, alongside options for a man and a woman feeding the child.
A gender-inclusive emoji of a person wearing a Santa hat, called Mx Claus, has been added. This is an alternative to the existing Santa Claus and Mrs Claus emojis, Emojipedia notes.
Apple's iOS 14.2 will also bring other useful updates to iPhone owners, and is expected to come alongside the new iPhones this month.
It includes adding a small orange or green dot in the corner when an app makes use of the microphone or camera.
If the dot appears, it means that an app has accessed one of those pieces of hardware recently and may be doing so to spy on the phone's user. 
New features for headphones – both wired and Apple's AirPods wireless earphones – are also coming, giving them the ability to place audio in three-dimensions and tailor sounds to the user's specific ear. 
The iPhone will now also tell you the name and artist behind songs playing in other apps, including those playing in your headphones, utilising the Shazam technology it purchased in 2017. 
Join our new commenting forum
Join thought-provoking conversations, follow other Independent readers and see their replies