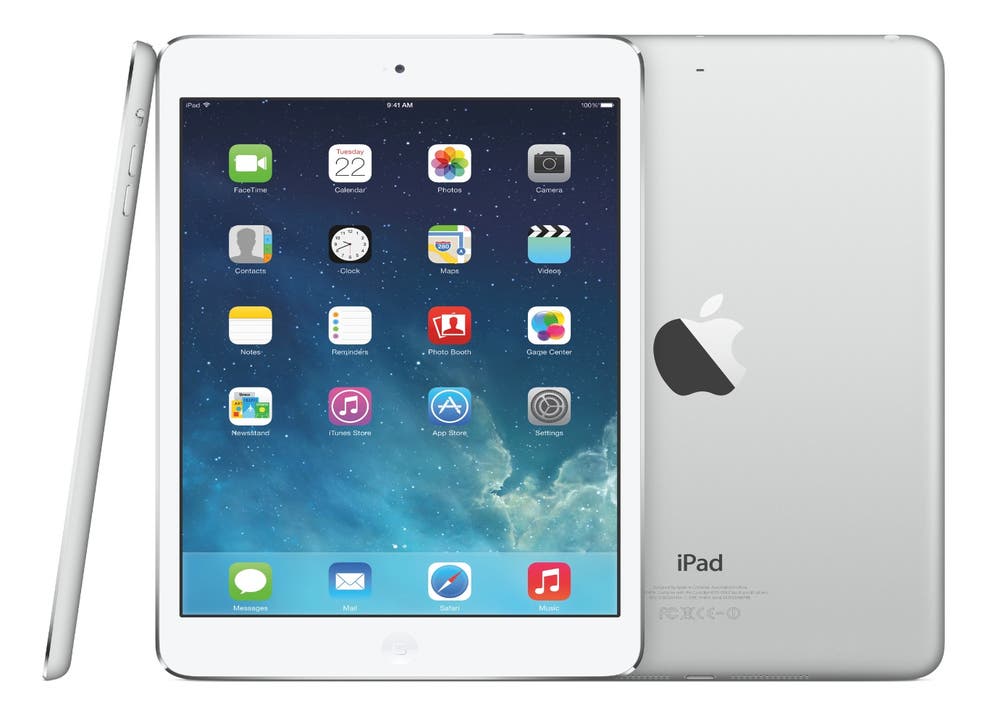 Black Friday: UK Apple store sale offers cash discount instead of US gift cards
Apple spurn 'Cyber Monday' for Black Friday online deals
James Vincent
Friday 29 November 2013 14:59 Comments
If you were saddened by the news that UK retailers are attempting to emulate America's annual shopping frenzy, aka 'Black Friday', then take heart: we're getting better deals than the US and we don't even have to leave the house.

Admittedly, this news only applies to Apple's range of shiny playthings, but the savings – available from Apple's online store - aren't to be sniffed at.
The iPad Air has been cut from £399 to £368, whilst the iPad mini (without Retina screen unfortunately) has come down from £249 to £234 and the larger-screened iPad 2 from £329 to £304.
Computers have also come down in price, with the MacBook Air and iMac both saving £81 to £768 and £1,068 respectively, whilst the MacBook Pro with Retina starts at £1,018 (from £1,099)and the regular Pro is £918 down from £999.
This looks pretty good in comparison to the US, where shoppers are tempted with gift cards, but accounting for unfavourable exchange rates, the deals come out about equal.
There's a whole other range of items on sale (including iPods and a bunch of non-Apple accessories and products from the online store) though Apple are warning that the discounted prices are available for "today only".
More Black Friday content:
Register for free to continue reading
Registration is a free and easy way to support our truly independent journalism
By registering, you will also enjoy limited access to Premium articles, exclusive newsletters, commenting, and virtual events with our leading journalists
Already have an account? sign in
Join our new commenting forum
Join thought-provoking conversations, follow other Independent readers and see their replies