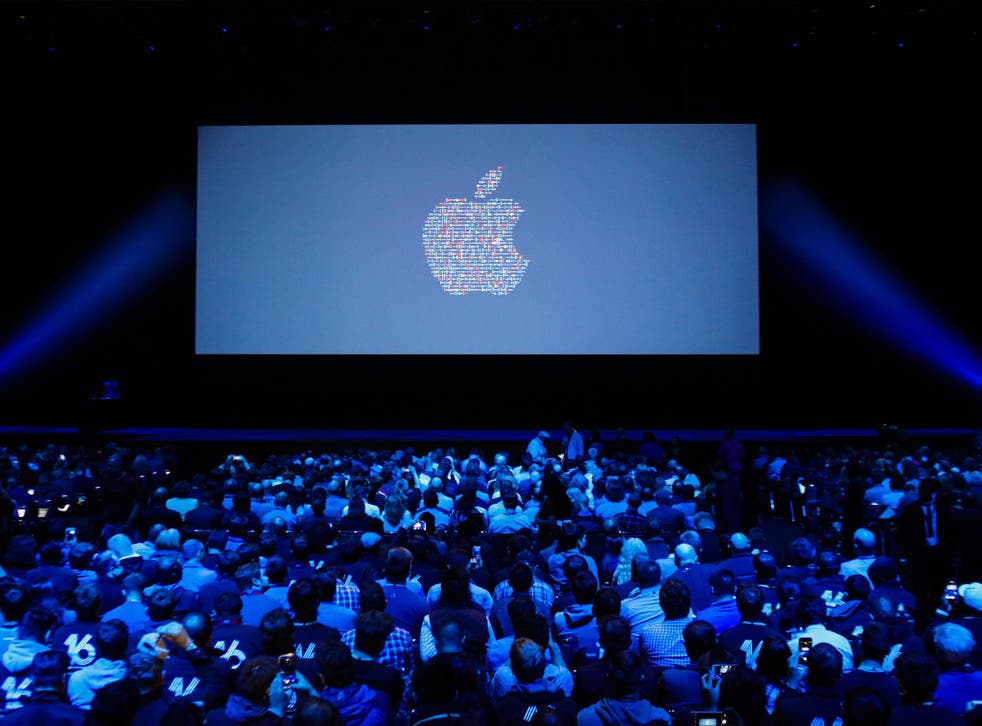 Apple WWDC 2016: Tim Cook unveils a gorgeous array of new iPhone, Apple Watch and iPad features
The CEO has called the next iOS update 'the mother of all releases'
Apple has a plan, of course. Looking back, it's clear what that is. So when the iPhone 5s came with a fingerprint sensor, it seemed like a useful, convenient feature. But really it was just a precursor to a bigger function: Apple Pay.
Apple keeps its plan secret and reveals a little bit at a time. Like at this year's conference, when Tim Cook announced in San Francisco the newest software features for the iPhone, iPad, Apple Mac and Apple Watch.
And there were a lot. The keynote ran for a full two hours, jammed with gentle evolutions and complete rewrites, and innovations big and small. So the next operating system for Apple Watch, version 3, promises to get rid of the biggest problem the Watch has – slow-launching, slow-working apps.
A new design means you can access favourite apps much more quickly, and an app that was demonstrated launched seven times faster than before. Though, as Apple spokesperson Kevin Lynch said, it felt like it was a million times quicker. He went on to detail a lot of fitness and health features for the Watch including a new Watch face with the three coloured health rings front and centre.
This also included a clever update that measures how much exercise you're getting even if you're in a wheelchair. This even included a revision of the screen familiar to Watch users imploring them each hour to take a moment to stand up with the new instruction, "Time to roll"!
And Jay Blahnik, Apple's fitness expert, introduced Breathe, a new app to encourage you to take time out to breathe deeply, to encourage relaxation and a better state of mind, helping with everything from cravings to being in the moment. This app was emblematic of everything Apple announced: well-crafted, elegant and gorgeous-looking.
Apple is quite often not the first to launch features but it is consistent at offering a stunningly easy user interface and an execution that blows rivals out of the water for its simple accessibility.
So, for instance, in Photos on the iPhone in the upcoming iOS 10 release this autumn, there will be a neat way to see your photos. It will, automatically, assemble photos and videos from a particular event like a picnic, say, adding music to create a mini movie. You'll be able to change the length and tempo of the piece and the app with re-score it. Other companies have had this video creation feature, but it's never looked this good.
The evolution of the iPhone

Show all 11
In recent years Apple has seen its various operating systems work more closely together. This year even the names got more similar, as the computer software, OSX, is now to be called macOS, a name similar to iOS, watchOS and tvOS.
And one after another, developments were revealed that did something Apple has always done – lock you more and more tightly into its clutches. So if you're bored with inputting a password to unlock your Mac's screen, having an Apple Watch on your wrist will be enough to tell the Mac it's you, no typing required.
And you'll soon be able to copy some text on your iPhone and instantly paste it into a file on your Mac, or iPhone. This is an extension of the feature that sees browser bookmarks on the Mac being visible on your iPhone. Or the way the Notes app copies the content of an iPhone note to the same app on your iPad near-instantly.
Every reveal was accompanied by an assertion that it was the most dramatic, revelatory upgrade – and for sure there was an awful lot announced. But for me it was the smaller details that stood out: from the autumn iPhones will be able to transcribe voicemails for you, so you can read them instead of listen to them. This could be phenomenal, a real enhancement.
Though it's worth remembering that earlier attempts to do this have involved expensive humans listening to messages to increase accuracy. One company, SpinVox, provided an amazing service but couldn't make it pay. Apple, doubtless, will do better and will let outside companies get involved to do this, too.
One of the most pervading elements of the keynote was Siri, the voice recognition software. From the autumn, it will be available for the first time on the Mac as well as iPhone, iPad, Apple TV and Apple Watch. Windows got there first, with Cortana, but the demonstration here was impressive, searching your hard disk and online. You will be able to do a picture search with Siri and drag a result out of the search box and into another app. Oh yes and Siri will be available for app developers to make use of in apps – something that sent the developers crazy in the 6000-seat Bill Graham Auditorium.
There were new features for the Apple TV box including more comprehensive search (Siri again) and Single Sign-on to make it easier to get into apps.
But the biggest news of the day was for the upcoming iOS update, due in the autumn with what Tim Cook called "the mother of all releases". There were major updates to notifications, the news app and Apple Music.
Apple didn't actually say they got it wrong last year, but they might as well have done. The new software looks completely different, with a much simpler design that makes it easier to see exactly what music is on your handset and what's in the cloud to be streamed. It's much slicker-looking with new, highly accessible discovery features and the Connect element which lets artists put special information and content in front of fans has been de-emphasised – there's no longer a specific tab on the app for Connect.
Messages is the most-used app on the iPhone, Apple exec Craig Federighi said. And in the face of stark competition from WhatsApp, Apple added features which made its rival look stale. You can add effects to messages, so that the text appears bigger, smaller or in invisible ink. This is a sparkly effect that makes the words unreadable until the recipient strokes their finger across the message. You can even add full-screen effects such as animated confetti or swirling balloons.
These may not sound like ground-breakers but they set the bar high for other companies to match.
This event is primarily aimed at developers, so no wonder they were thrilled when they were offered access to apps. Siri, Maps and Messages will all allow third parties to get in on the party. And the final announcement was one of the most poignant: from the autumn there'll be a new app called Swift Playgrounds which will let kids learn how to code. The app looked impressive and very inviting. Tim Cook said he believed that coding is a language that should be taught in all schools. "We believe that technology should lift humanity," he said.
Apple's road map is still a secret, but this time it revealed the next step down the highway.
Join our new commenting forum
Join thought-provoking conversations, follow other Independent readers and see their replies