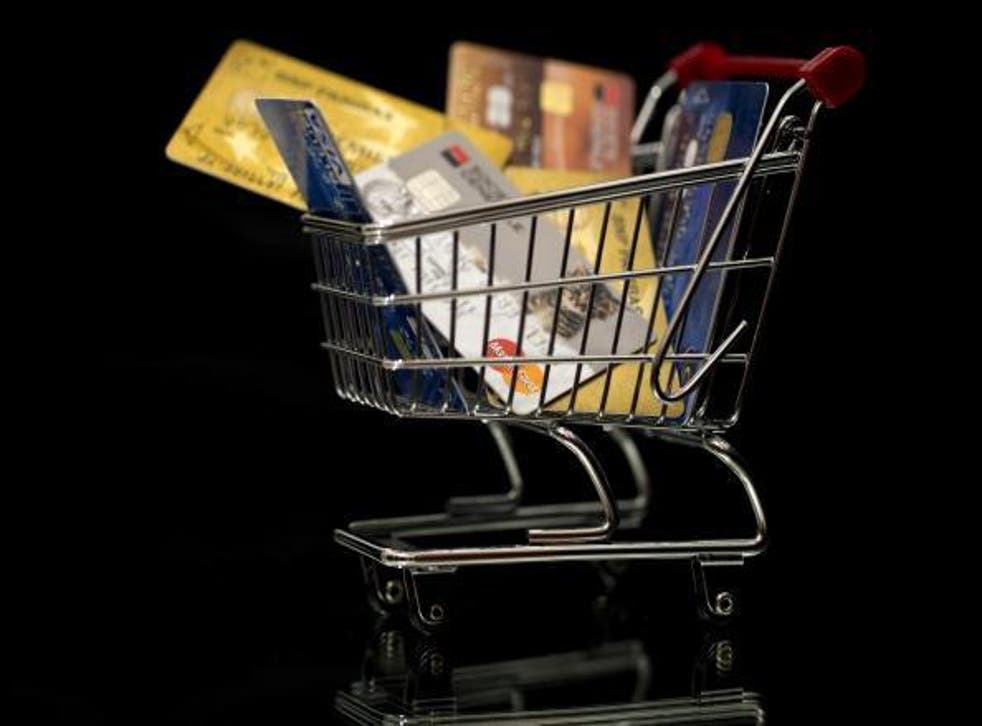 Be warned: buying on impulse has suddenly become a lot easier
The 'buy now' button is becoming ever larger, both metaphorically and in a very literal sense
Rhodri Marsden
Wednesday 14 October 2015 19:52 Comments
Here's one for the jaw-dropping stats department: Facebook has claimed in a blog post this week that nearly 50 per cent of people use its service to "actively" look for products to buy. I can't help but wonder who these people are.
I genuinely thought that Facebook was for having arguments about Jeremy Corbyn and thumbing up photos of people you fancy, but it's evidently packed with people sitting and waiting for adverts to hove into view.
Facebook has just announced an experiment to cater specifically for these bargain hunters, a trial shopping area that it describes as a "post-click creative space to achieve business objectives". I describe it as "a place where you might go to buy something – anything, I don't care, just show me a load of products related to phrases I've typed into search boxes over the past week and I'll choose one at random. Quick."
I'm amazed that people might shop this way, but then again I've spent most of my adult life wondering who pays any attention to adverts. Deep down, I know I've been unwittingly persuaded to buy all kinds of things over the years, but snobs such as me retain a misplaced belief that we're impervious to advertising.
For me, spending time on the web or inside apps feels increasingly like a repetitive chase sequence in which I'm actively pursued by businesses trying to push their wares in my face. Increasing numbers of people are using ad-blocking software to minimise that annoyance; others, like me, believe that wearily putting up with it somehow assists the online economy. And it does seem to rumble along, apparently funded by bargain-hungry clicking that no-one ever seems to admit to. The all-seeing, all-knowing Facebook, however, has a good idea who these people are, and how they might be persuaded to spend more money.
Over the years, the service has succeeded in capturing hours of our time with an alluring mix of Candy Crush Saga and messages from barely remembered school friends, transforming us into sitting ducks who can be very easily advertised at.
Facebook adverts are already unnervingly relevant to our interests – I mean, worryingly accurate – but it's now keen to decrease the "friction" that stops us actually clicking through and buying something. Yes, in addition to the new shopping area it's also lubing up the online shopping experience with a new, "immersive" ad format called Canvas, which lets us click-to-buy from within the advert itself. No more second thoughts or mulling it over; this is an instant sale. "Wh-what was that? What happened?" "That was an immersive advertising format, Sonny. Thank you for your custom. Enjoy your new Nutribullet."
On Facebook alone there are 45 million small businesses, many of them keen to sell things to us, and helping those businesses with the unenviable task of finding a market amid 1.2 billion active users has got to be a good thing. But across the internet, the "buy now" button is becoming ever larger, both metaphorically and in a very literal sense; it's about making it as hard as possible for us avoid buying things on impulse.
Facebook's "frictionless" adverts will encourage us to spend, while its new shop will encourage us to stay on Facebook to await new spending opportunities. Of course, I'm completely immune to that kind of thing – oh hang on, apparently the new Microsoft Band 2 helps you "live healthier and achieve more"! I'll have one! No, make it two!
Twitter.com/rhodri
Register for free to continue reading
Registration is a free and easy way to support our truly independent journalism
By registering, you will also enjoy limited access to Premium articles, exclusive newsletters, commenting, and virtual events with our leading journalists
Already have an account? sign in
Join our new commenting forum
Join thought-provoking conversations, follow other Independent readers and see their replies