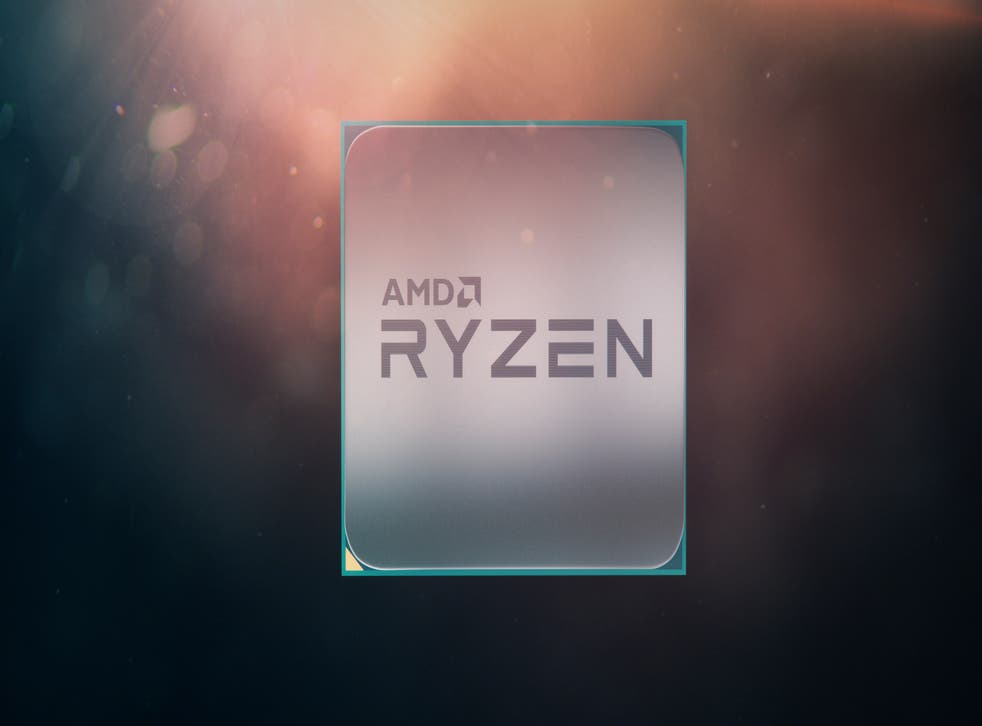 Why a new computer with AMD's powerful Ryzen™ chips should be your next purchase
Wednesday 30 December 2020 15:49
AMD's chips sit at the centre of many of the fastest computers you can buy. And while they might seem a little abstract – after all, you never see them – they decide everything you do with your new device, and how well you do it.
Computers that make use of AMD's Ryzen™ processors are ready to do anything you ask of them, because they can take on any task you're likely to rely on a computer for. And they manage to do it without sacrificing a reasonable price, battery life or size, because the new Ryzen 4000™ series processors are built for smaller devices and optimised to use as little power as they can, saving your battery.
Despite all those technologies, they are astonishingly fast: AMD's latest processors such as the Ryzen™ 7 offer vastly improved performance over their predecessors and their competitors, ensuring that you will be astonished by anything you ask of your computer.
That might be playing the latest games, for which the new Ryzen 4000™ series set the standard, and will allow for thrilling detail and speed. Add in AMD's Radeon™ graphics card for stunning, lush visuals in your games, and you'll be more immersed than ever before.
Or it could be content creation, allowing you to export videos or flick through other media without waiting around or fearing crashes. If you add the Ryzen™ 7 processor, then your computer will look as good as what it's producing: even the outside of the processors are beautifully designed, making for a stunning experience even before you switch it on.
Flexible in every way
Because AMD's technology comes in computers made by a whole host of companies, and in different laptops, you can get all that power in whatever form you'd like. You can get everything from a classic and reliable laptop ready for whatever you throw at it, to a 2-in-1 tablet and computer with a screen that can flip around for drawing or watching content – all with the searing power of Ryzen™ processors.
Take Lenovo's IdeaPad range, for instance, which is budget-friendly but nonetheless ready to cope with whatever you might need of it. With its Ryzen™ 3 processor at its heart, it might be available at an entry-level price – but not with entry-level performance.
It will ensure that the computer is quick to start up whenever you need it, and will load up everything from work apps to fun films with ease. The fact that the Ryzen processor inside is engineered to be used on-the-go means you'll be able to do those things arena more without worrying about charging, too, since the efficient performance allows the laptop to last for hours.
All the speed you need
If you want something sturdy, you could look at the HP Envy range, which packs the Ryzen™'s performance into a computer built to make the absolute most of everything you're doing.
You can flick between apps instantly, allowing you to nail your projects quickly. You can move between tasks rapidly, and even do the most intensive work in a flash.
And as ever, that's all packed into a beautiful design that allows you to concentrate on your work or fun – not how you're doing it. The HP Envy range includes a beautiful Full HD screen and Bang & Olufsen speakers, for instance, so that everything the Ryzen™ processor provides will be on full display.
Whatever you're doing with your computer, and however you're doing it, you can be confident that you'll be able to do it if your computer is powered by AMD's Ryzen™ technology.
Head over to Currys PC World,  where you can view and compare all the options available.