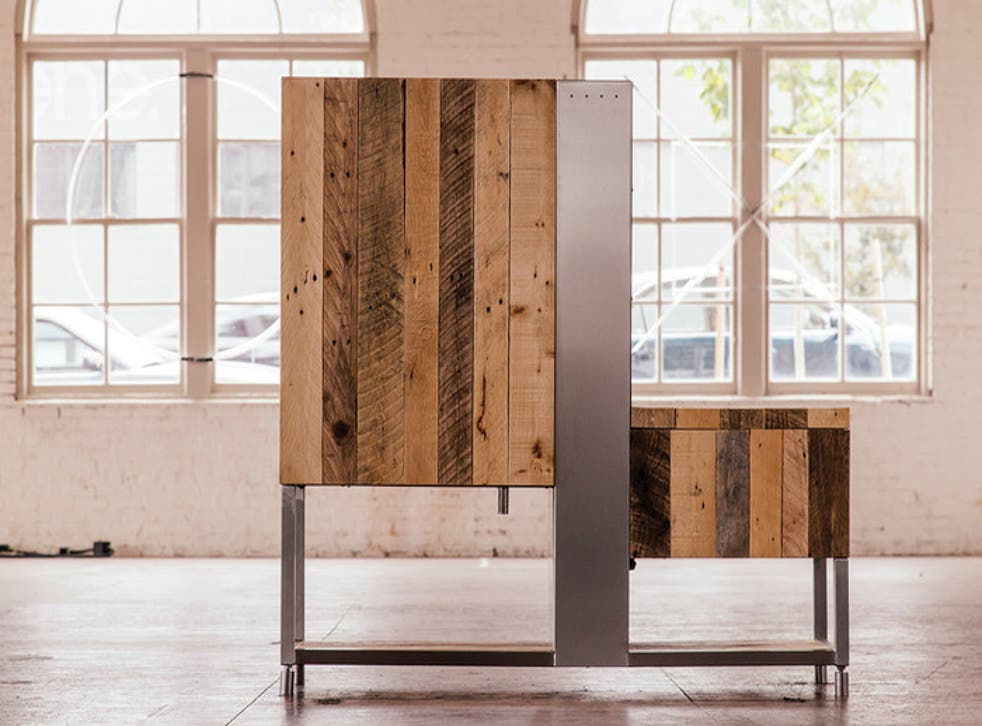 Brewbot lets you brew beers with your iPhone
Automated machine lets you feed in the ingredients, set a timer and wait for your home-brewed beers
Forget the bread-maker sitting unused in your kitchen cabinet, the next generation of culinary automata can use those leftover packets of yeast to produce a far superior staple: beer.
This is Brewbot, a contraption built from stainless steel and wood about the size of a small chest of drawers that allows owners to create micro-brews at using their smartphone.
"Our aim is to bring brewing out of the garage and into the home," says the Irish team of developers and designers behind the project. "With Brewbot, you are the craft brewer; discovering new recipes, tweaking ingredients and experimenting with flavors."
The Brewbot provides all the necessary gubbins needed to produce beer, but can be automated and monitored via an iOS app. Users simply load their desired ingredients into the machine and select a pre-set recipe or enter their own.
A network of sensors, thermometers and flow meters controls the whole operation, with users able to monitor and tweak the brew throughout. Timings can be recorded and followed up on later, allowing brewers to improve on previous batches to create their perfect ale.
And although the system will certainly appeal to the brewing enthusiasts who know their fly sparging from their batch sparging, a system of notifications and pre-set recipes should help even the rankest of amateurs produce something potent and potable.
"Brewbot is aimed at amateurs, pubs and restaurants that want to break into craft beers, technology companies and start-ups, and breweries that want to run pilot brews of new beers," said Jonny Campbell, Creative Lead on the project.
The Brewbot is currently on Kickstarter and is hoping to raise £100,000 before 22 October. The device will be sold in the UK, Ireland, Australia and the US, with pubs and bars given the option to personalize their machine with custom engravings.
Two 'Core' kits can be purchased for £175 and £475 that offer the basic equipment to convert existing brew-kits to the Brewbot's automated system, or, for a £1,600 pledge, funders will receive the entire wood-and-steel set-up.
More details about the Brewbot can be found here or see below for the team's campaign video.
Join our new commenting forum
Join thought-provoking conversations, follow other Independent readers and see their replies