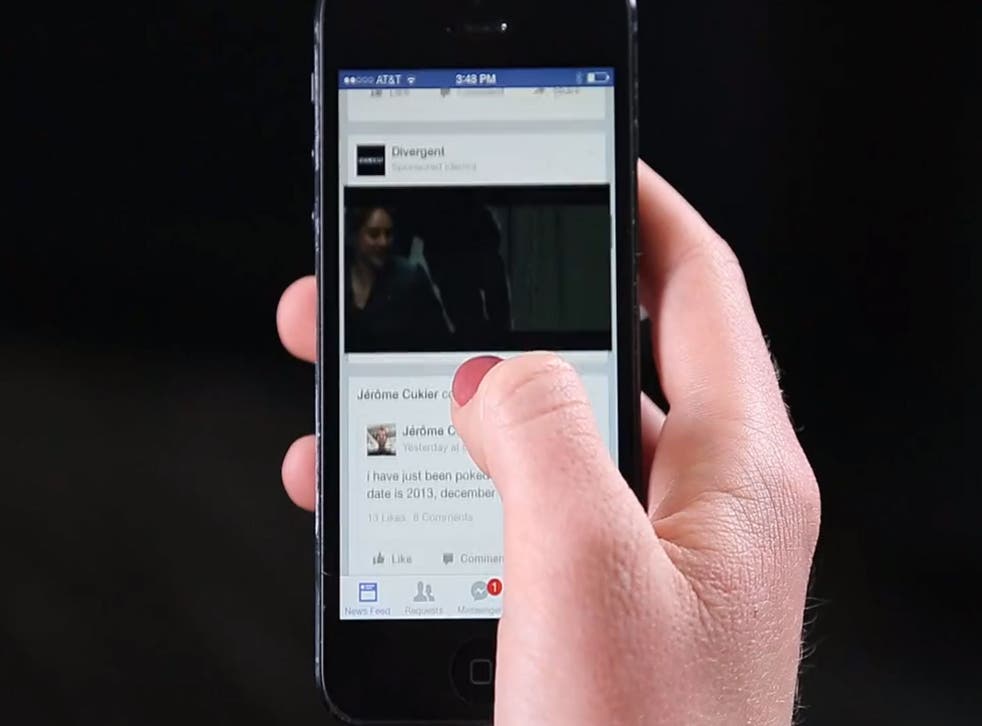 Facebook: autoplaying ads to appear in users' news feeds
The feature will be tested on a small number of users this week
Autoplaying video advertisements will begin to appear for some users over the next week as part of tests for a broader implementation of the feature, Facebook has announced.
A small number of users of the global social media site will see a video trailer for a new film, 'Divergent', which will begin to play automatically as soon as it appears onscreen.
For both mobile and desktop users, the video will initially play without sound and can be avoided by simply scrolling past it.
If users are interested in the ad, however, they can click or tap on it, expanding it to full-screen and allowing it to play with sound.
To avoid eating into users' data plans, video ads on mobile devices will load whenever they are connected to Wi-Fi, storing it to play later.
A similar autoplay feature had currently been tested by Facebook for videos from individuals and music artists. If the tests announced today go well, then the format will be made available to paying advertisers on a wider scale in the future.
Prior reports had suggested that Facebook had delayed the launch of autoplaying video ads due to fears that such a feature would upset and annoy users, but the social media giant has seemingly now dismissed these concerns.
The introduction of paid-for video advertisements on Facebook follows a more charitable move from the firm earlier this month: the introduction of a 'Donate Now' button that looks to allow users to give money to charities directly.
The button will appear alongside the posts of participating organisations, including the World Wildlife Fund and UNICEF, as well as at the top of their pages. When clicked, users will be able to enter their payment details to donate directly to the cause.
Join our new commenting forum
Join thought-provoking conversations, follow other Independent readers and see their replies