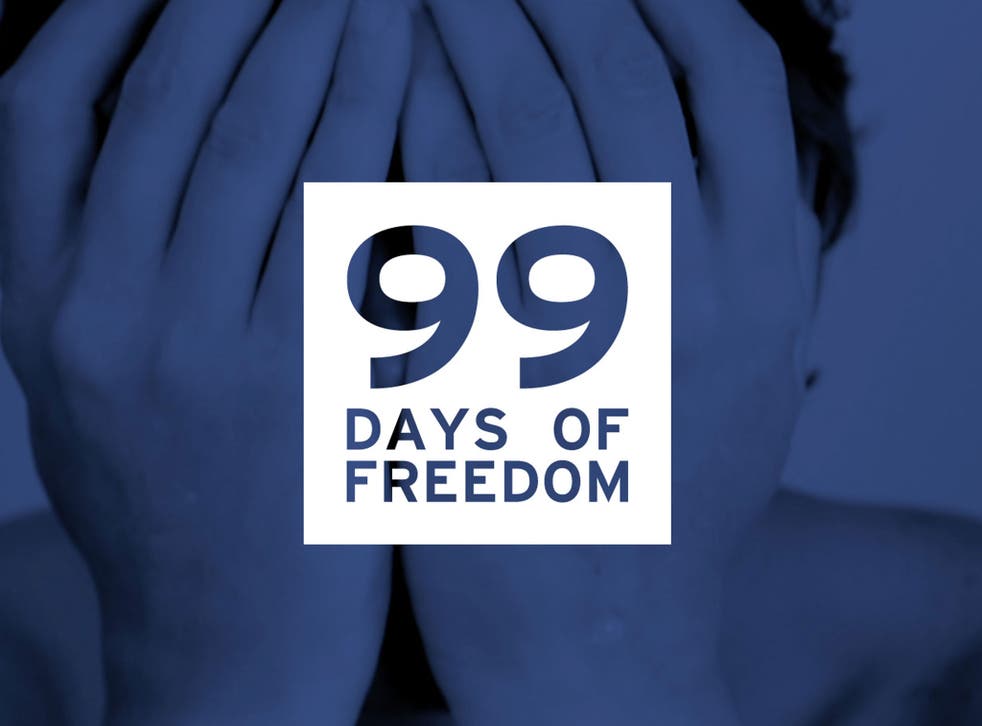 Facebook mood experiment: '99 Days of Freedom' project gets people to quit Facebook in backlash against manipulation scandal
Facebook sparked anger after it was found to have manipulated people's moods by changing what appeared on their news feeds
A new social media experiment has been launched that encourages users to quit Facebook for 99 days in response to the company's own controversial research involving the secret manipulation of people's moods.
Calling itself "99 Days of Freedom", the experiment calls on people to replace their Facebook profile picture with a "time-off" image, write one last status saying they won't be back for a while and then log out.
It seeks to test the impact on mood of not using the site at all for more than three months – and includes a set of anonymous surveys at the 33-, 66- and 99-day marks.
"99 Days" is the brainchild of a Dutch creative agency called Just, who admit that the initiative comes as part of the wider backlash against Facebook's 2012 study.
Made public last month, it involved skewing nearly 700,000 users' news feeds to either be happier or sadder than normal, before testing to see how they responded in their own posts.
Though the company has insisted that Facebook's Data Use Policy agreement with users makes the research perfectly legal, even the scientist who edited the study has questioned its ethics.
Merijn Straathof, a director at Just, said: "Like a lot of Facebook users, many of us were bothered by reports of secret mood experiments."
The firm said that Facebook's 1.2 billion users spend an average of 17 minutes per day on the site – which translates to more than 28 hours which "could be devoted to more emotionally fulfilling activities".
There have been plenty of column inches, tweets and twee viral videos dedicated to the concept of giving up social media – but the team at Just said 99 days was not just an arbitrary figure.
"We had a lot of arguments about the experiment's duration," Straathof said. "If it's too extended, participants will lose interest. If it's too short, there's no meaningful behavioural change to assess. In the end, we landed on a 99-day program with periodic surveys and posts, hoping that such interaction will serve as a support group of sorts. As everyone at our firm is participating in the experiment, we'll be testing that one first-hand."
The people behind the experiment insisted that the aim was not to harm or protest against Facebook – despite the clear reduction in use a big take-up would involve.
Straathof said: "Facebook is an incredible platform, we're all fiercely loyal users and we believe that there's a lot to love about the service, but we also feel that there are obvious emotional benefits to moderation. Our prediction is that the experiment will yield a lot of positive personal experiences and, 99 days from now, we'll know whether that theory has legs."
Join our new commenting forum
Join thought-provoking conversations, follow other Independent readers and see their replies