The 10 Best Christmas apps

Show all 10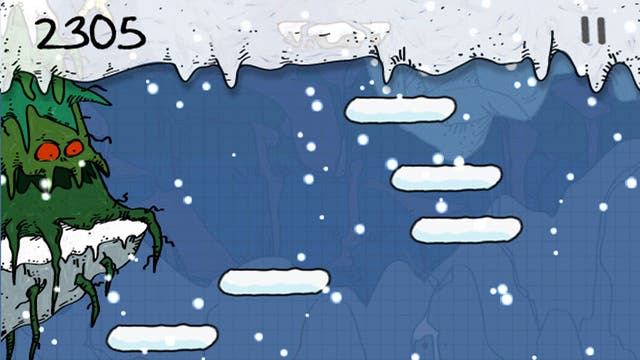 The 10 Best Christmas apps
Whether you want to track Santa's journey around the globe or need tips to cook the dinner, here's an app to suit...
1. Doodle Jump Christmas Special
iOS & Android, 69p, bit.ly/XljTgI
From Lima Sky, the team behind the incredibly addictive Doodle Jump, comes this special edition to keep the children entertained.
iOS, £1.99, bit.ly/VFXQju
This app helps with jotting down present ideas, putting together a shopping list and it remembers what presents you will buy people for next year, too.
3. Gift Wrapping Instant Expert
iOS, free or 69p, bit.ly/VETNEi
Whether it's just basic wrapping or getting creative with an added bow or ribbon, this app has videos and guides.
iOS, Android & Windows Phone, free, epi.us/TZCMbD
Epicurious has thousands of recipes for the most important meal of the year, from the traditional roast turkey to cranberry sauce.
iOS, Android & Windows Phone, free, bit.ly/TgyBpw
The North American Aerospace Defence Command (NORAD) has a team of volunteers – and an app – dedicated to tracking Santa.
iOS & Android, free, bit.ly/SVOlOO
It's never too late to send a card to that distant relative. With this app you can send customised cards as late as tomorrow.
7. How the Grinch stole Christmas! Dr Seuss
iOS, Android & Windows Phone, £1.99, bit.ly/Wb9Dsu
This modern update to the classic Christmas tale promises to keep children of all ages enthralled.
iOS & Android, free, amzn.to/VFXXLR
Amazon offers last-minute Christmas shopping without having to brave the bustle of the high street.
iOS, Android, free, bit.ly/SnLb9L
With your perfect Christmas recipe in hand, order the groceries and ingredients that are needed for the big day's meal.
iOS & Android, free, bit.ly/ZpalH3
If you're in desperate need of a change to those over-played Christmas CDs, this has dozens of Christmas internet radio stations.
Join our new commenting forum
Join thought-provoking conversations, follow other Independent readers and see their replies