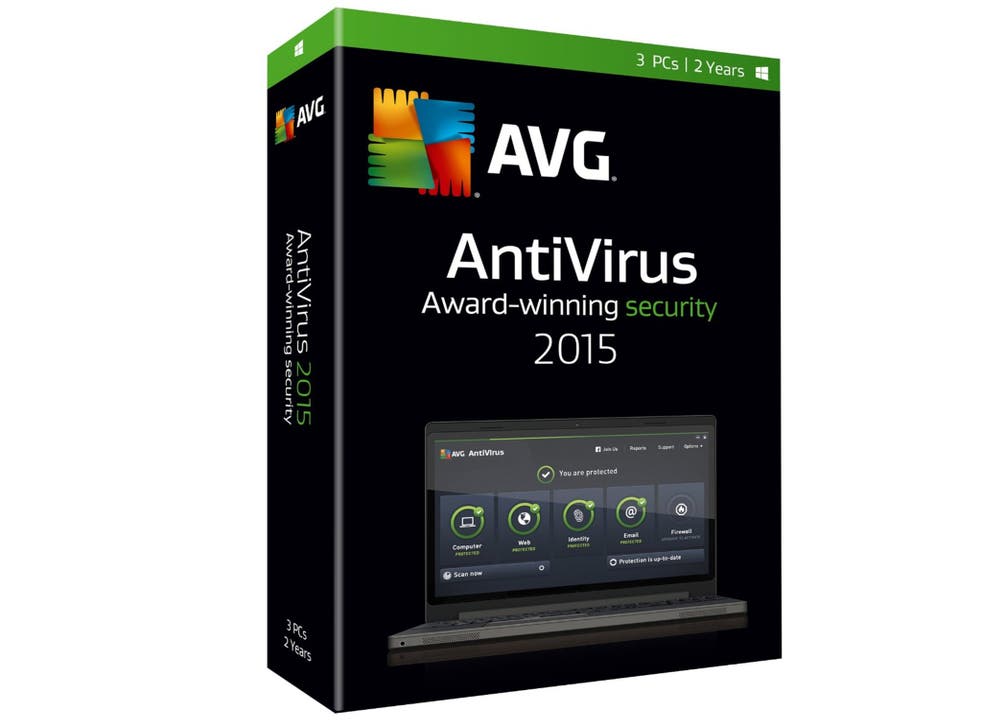 Anti-virus software: If you use AVG's free software, it will sell your data
Many security experts have been urging the public not to take up the offer
Rhodri Marsden
Thursday 24 September 2015 00:31 Comments
This week I was introduced to the word "Tanstaafl", which may sound like a new, bottle-conditioned Trappist beer but is actually an acronym for "there ain't no such thing as a free lunch". As we humans wend our weary way towards extinction, we're becoming increasingly suspicious of the word "free" and the internet has played an important role in escalating our cynicism. Thousands of services claim to be free, but surreptitiously accumulate knowledge of our online gambling habit or our love of Delft pottery and somehow sell that information to third parties. As the now familiar warning goes: if something is free, YOU are the product – and that was highlighted this week in a bold announcement by Czech anti-virus company AVG. In summary: if you use its free software, it will be selling your data.
Data-flogging is an important income stream for many companies, but most of them do their best not to tell us about it, either by mumbling vague, corporate platitudes about our privacy being at the cornerstone of their business, or by burying the relevant information on page 39 of the terms and conditions. Not so with AVG; it drew attention to its new privacy policy with a chirpy YouTube video featuring a trad jazz soundtrack and the relevant details acted out by three people using mime. (Yes, mime.) If you've never seen someone trying to convey the idea of metadata using expressive gestures, it's definitely worth a look – but the message is clear. Personal data (such as name, address, phone number, IP address and location) may be shared "in limited circumstances", while non-personal data (device brand, browsing and search history, advertisement history, apps used) will be shunted on to other companies willy-nilly. "This is what we're doing, so take it or leave it," it is, in effect, saying.
With AVG the third-biggest global provider of antivirus software (after Microsoft and Avast) it's a significant statement, and many security experts have been urging the public to leave it rather than take it. After all, the provider of your antivirus software is in a unique a position of trust, so why continue using it if it has become "spyware"? Some have gone further, mocking AVG's concept of "non-personal" data; you could easily be identified from your browsing history, they say, despite the company's assurance that said data is anonymised. Others have smugly questioned why anyone could possibly still be using AVG when there's other, newer, more highly regarded free software on the market such as Panda, Bitdefender or Malwarebytes.
A more pertinent question, perhaps, is why so many of us are persistently unwilling to pay for a product that is, arguably, critical to our online safety. It seems that our cynicism about the "free" status of software and services is ultimately overridden by the fact that we'd rather do anything than cough up money to use them. Often, the moment we cease to care about our privacy coincides with the moment we decline to tap in our 16-digit card number, and while AVG has been cast as the villain for daring to make money from a product that it provides for zero pounds a pop, at least it's being upfront about it.
With that slightly annoying mime video, it has come pretty close to saying "Tanstaafl" to its customers: if you're not prepared to pay for useful things, you will end up paying in some other, more nebulous way that's becoming increasingly difficult to quantify.
Register for free to continue reading
Registration is a free and easy way to support our truly independent journalism
By registering, you will also enjoy limited access to Premium articles, exclusive newsletters, commenting, and virtual events with our leading journalists
Already have an account? sign in
Join our new commenting forum
Join thought-provoking conversations, follow other Independent readers and see their replies