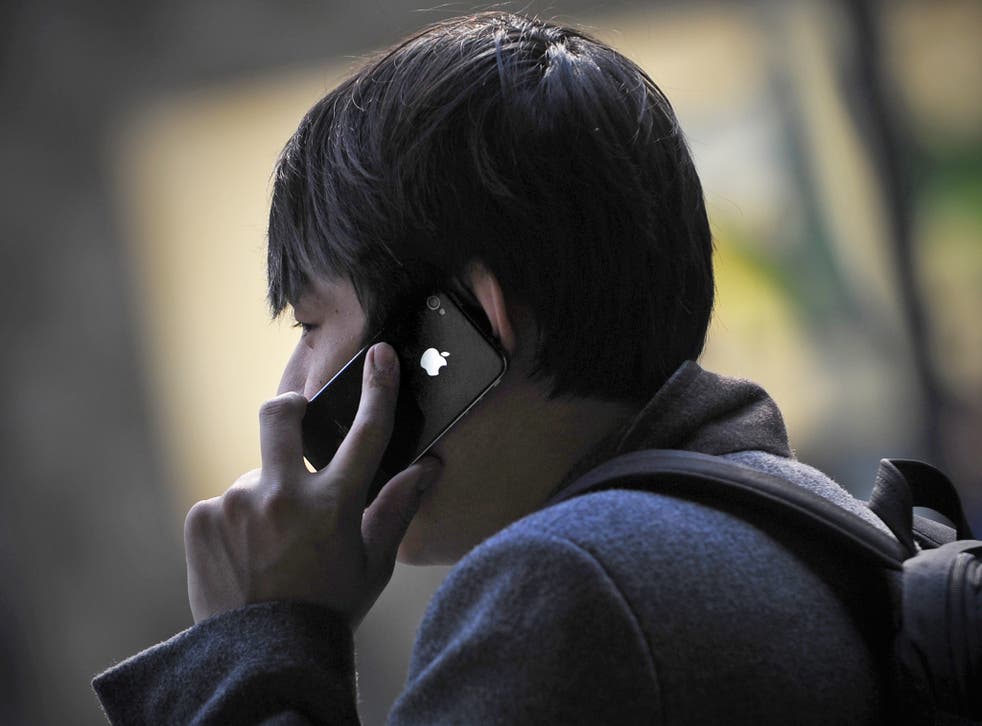 Apple's auto-response: the end of phone conversation as we know it?
iPhones are now sending out auto-response messages, while Google has been rolling out a Smart Reply feature to users of its Inbox email service
Rhodri Marsden
Wednesday 04 November 2015 23:29 Comments
"Sorry, I can't talk right now." When this text arrived it made me anxious. Never before had I received such a curt message from this particular friend. There was something disconcerting about the lack of explanation – I mean, I'm not so needy as to demand excuses for not answering my calls, but "in a meeting" would have been more reassuring. The message suggested some kind of personal crisis, and the accuracy of the punctuation meant that it was probably quite serious. As it turned out, it was an auto-response message from his iPhone. Apple's operating system had casually suggested it as a placatory, stop-gap message, and I'd interpreted it as a brusque brush-off, immediately plunging into the darkened realms of the über-paranoid.
That's what happens when we put computers in charge of human communication – but Google reckons there might be mileage in it.
This week it's been rolling out a "Smart Reply" feature to users of its Inbox email service; when you open an email, it suggests three basic responses which you can fire back without having to worry about constructing your own. "With emails coming in at a furious pace," reads the blurb, "we could all do with a little help."
Gadget and tech news: In pictures

Show all 25
But is this really what we want? To reduce our incredible capacity for rich, emotive communication to a multiple choice selection?
Maybe I'm just an old romantic (although that's unlikely), but I'd prefer to receive a misspelled, rushed text with a panicked emoticon than a pre-programmed message saying "I am in rather a hurry". It's like we're delegating our personalities to a battery-powered device, and it makes me sad.
Having said all that, Inbox has been trumpeted by many as the future of email. Google has used it to showcase ways of streamlining this bloated and frequently annoying medium: tricks like giving us 10 seconds to "undo send", smart filing features and handy reminders when old emails suddenly become relevant... all very handy.
And while I've got misgivings about Smart Reply, there's something fascinating about the direction of this technology.
Like many recent examples of "deep learning", Smart Reply is a slightly rubbish stepping stone to something much smarter.
A senior researcher on the project, Greg Corrado, described some of the work in a recent blog post and one line almost made me feel affection towards burgeoning artificial intelligence. "A bizarre feature of our early prototype," he wrote, "was its propensity to respond with 'I love you' to seemingly anything."
In other words, the software knew that "I love you" was a common email response, and figured that using it was probably a safe bet. There's something rather cute about that; a technology that's learning, incredibly slowly, to become more human.
Right now, the idea of our phones putting words into our mouths lies somewhere between annoying and preposterous. But as neural networks develop, Smart Reply will one day be able to perfectly emulate my friend's lop-sided text message style, letting me know that he's busy in a way that I recognise. My own Smart Reply will then be able to respond in a similar way, both phones chatting casually on our behalf, freeing us both of the tedium of everyday conversation and leaving us plenty time for profound, solitary thought.
PS: If anyone wants to use this idea to make a disappointing dystopian sci-fi film, the rights are available.
Register for free to continue reading
Registration is a free and easy way to support our truly independent journalism
By registering, you will also enjoy limited access to Premium articles, exclusive newsletters, commenting, and virtual events with our leading journalists
Already have an account? sign in
Join our new commenting forum
Join thought-provoking conversations, follow other Independent readers and see their replies