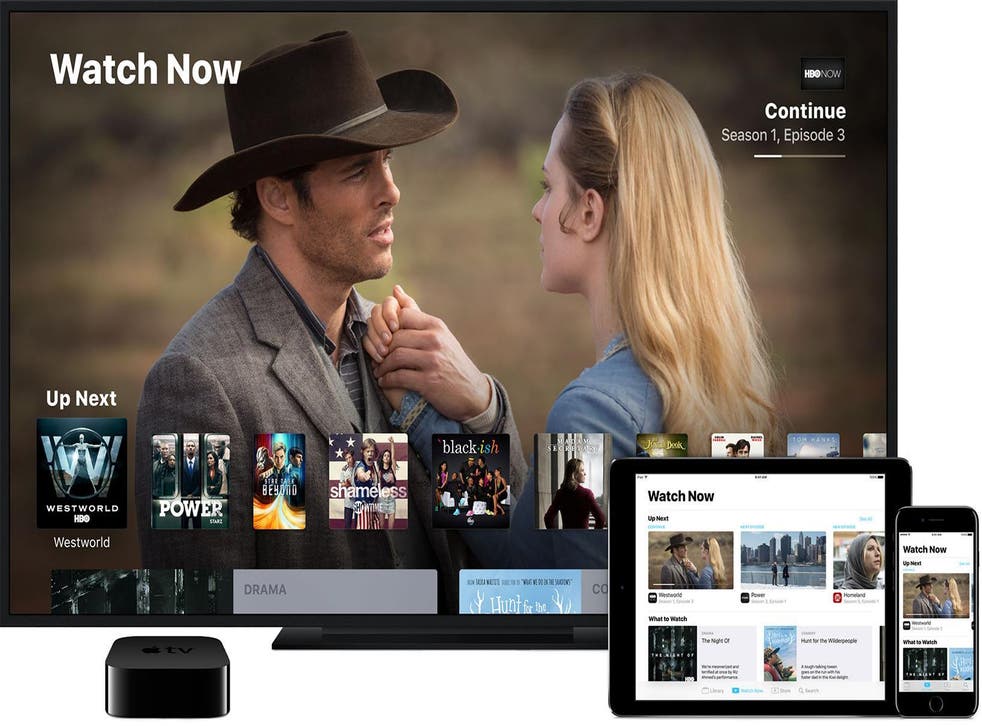 Apple TV: New app might finally stop you giving up halfway through a season
Less searching, more watching
So you're half way through watching a show. But you can't remember, was it on Amazon Prime Video or BBC iPlayer? Apple says its users have let it know that they've been using lots of apps, from Netflix to iTunes to ITV and searching through all of them for that elusive part-watched programme was proving a bore.
The Apple TV app, previously available in the States only but just arrived in the UK, is an aggregator which will mean that for many services you need look no further for the movies and TV shows you want to watch.
The app is on the Apple TV streaming box where it's a brand-new app, and on iPhone and iPad it replaces the Videos app which is currently home to the movies and TV shows you've bought or rented on iTunes.
Gadget and tech news: In pictures

Show all 25
Apple has launched it with 10 partners in the UK: there's BBC iPlayer, ITV Hub and My5 – all the terrestrial channels apart from Channel 4, then. Also there are Amazon Prime Video, Hopster, MUBI, Curiositystream, Classix, Shudder and Sundance.
Obviously Amazon Prime Video is the big item in that second list, and it has just arrived on Apple TV boxes in the US as well as Britain. It's one of the channels baked into the Apple TV app, so the content that you watch shows up on the first of the TV app tabs, called Watch Now. That commanding-sounding tab includes Up Next which reveals the shows you've been watching and haven't finished, or has automatically cued up the next episode in the series. If you were up to date then as soon as the next episode becomes available, it sits front and centre in the tab.
The Watch Now tab also has content curated by Apple's editors, which has programming that's ready to watch immediately because it is filtered according to the service to which you subscribe.
The Library tab is now where you'll find all the content you've bought or rented from the iTunes Movies and iTunes TV Shows apps, both of which remain unchanged. And to rent or buy more, you use the app's Store tab on Apple TV.
The final element is Search, which works with Siri, making it easy to search BBC iPlayer, ITV Hub, My5 and Amazon Prime Video.
Unlike some other services, if you have, say, an Amazon Prime Video subscription and you say, "Hey Siri, search for The Man in the High Castle' it'll show you that it's available on iTunes TV Shows but it will prioritise Amazon Prime Video as, after all, that's the one that won't cost you extra to watch.
Netflix isn't part of the app, nor is Sky's NOW TV, though obviously both have apps on Apple TV and other iDevices. And their programming comes up when you search, but the shows won't be found in the Watch Now tab.
Finally, universal search on Apple TV is improved to include, when you search with Siri, shows from BBC iPlayer, ITV Hub and My5 along with Amazon Prime Video.
Because of the new iPhone and iPad apps, you can start watching a show on Apple TV and the iOS apps know where you've got to so you can carry on watching from that point on iPhone or iPad.
Apple TV is another example of Apple's desire to make things simpler and smoother for the customer. Expect more channels to join in the future, but this is already a comprehensive and accessible way to find a lot of your TV all in one place.
Join our new commenting forum
Join thought-provoking conversations, follow other Independent readers and see their replies