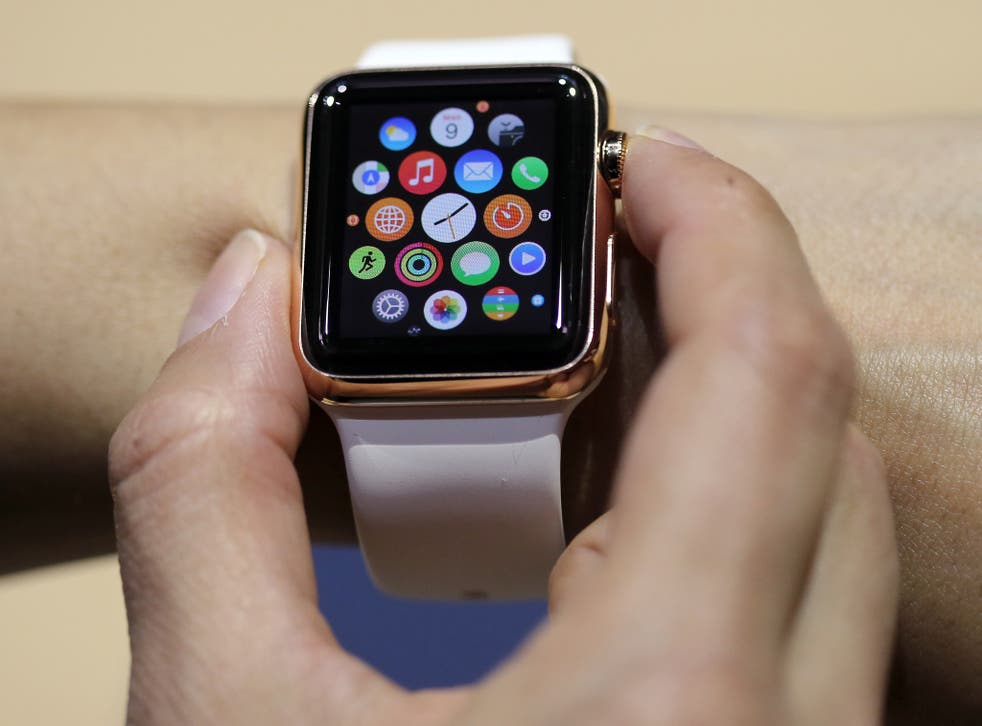 Apple Watch: what I learnt from living with Apple's new smartwatch for a month
Apple's latest product, the Apple Watch, goes on sale today. I've been wearing one for almost a month now and this is what I've learnt
The first customers are getting their hands on Apple Watches, but The Independent got to live with one for a month before almost anyone else. Here's the lessons from four weeks of Apple Watch.
Don't give up on the interface
It takes a day or two to get used to it. There's no pinch-to-zoom, for a start. But once you're familiar with the basic moves (swipe up to see the Glances screens for quick info, swipe down for the latest notifications, press firmly to yield extra menu options) it quickly becomes appealing and sensible. The firm press, Force Touch, is a genius innovation and will revolutionise other gadgets like the iPhone if Apple builds it in.
Don't set your fitness targets too high
You and the Watch are in this for the long term so it's better to set your active calories goal lower rather than higher to start with. The Watch gives you a pep talk every Monday morning to say how last week went. If you're hitting your target regularly, that's when to increase it. In a few weeks it'll be way higher than where you started.
Don't worry about the battery
Every single day I've used it, the Watch has had battery life to spare by the time I went to bed. Even when I've used it extensively. Sometimes my iPhone – the bit that's doing the heavy lifting because it has the data connection, GPS etc on board – has been flagging but never the Watch.
Don't expect to answer the "What's it for?" question easily.
Every day more apps arrive that are Watch-compatible. Today, it's 1,000. So what you use your Watch for changes all the time. In four weeks I've changed my usage radically. Maps and Workout remain big uses but now I've got UK Bus Tracker, Citymapper, Shazam and others on board as well. A bit like how your smartphone use changes when new apps arrive.
Apple watch: will we wear it?

Show all 6
If you're a compulsive email checker, prepare not to be
At least, not so intrusively. It's much subtler to glance at your wrist when a message comes in than to grab your phone out of your pocket or bag. One quick look and you've decided whether it's something you need to investigate further. It's a brilliant way to stay connected to the digital world without absenting yourself from the real one.
Expect everyone to want to look at it
And also be prepared for them to say "Oh, it's much nicer in the flesh than in photos." And "Really, this is the bigger screen? It's smaller than I thought." And be ready to reassure them that when text appears on screen that it's highly visible and easy to read. Just don't let them think you could read a book on it.
And be ready for them to ask "How much?"
I've learnt that if I say "It starts at £300 and the deluxe ones are from £8,000," people look really confused. Better is, "Well, the 18-carat gold ones cost eight grand but the aluminium model has the identical processor, memory, apps and display, and that's just £299".
It really grows on you
At first, I thought, this is a cool-looking gadget but will I really use it? Then I started playing with the watch faces, getting into the Exercise app and finding my way round town with it. It even guided me safely through the New Forest with the dog when I was really lost. But now I use it compulsively, from asking Siri to set a timer when I'm cooking, to checking the weather with Dark Sky, to recording a thought to Evernote so it's synced to my account. Having the excellent to-do app, Clear, on my Watch's Glances panels is surprisingly useful, too.
It's not perfect
There are times when transferring data from iPhone to Watch takes just that bit too long, and if Siri got better at understanding names when I'm dictating messages, that would be nice. And though the battery is more than fine for a day, I'd like longer, please.
On the other hand
Booking a Hailo cab with literally two taps is great, hitting my exercise goal is satisfying and even taking the occasional short call on my wrist, Secret Service style, is fun. Checking where the nearest Boris Bikes are on Cycle Hire or Citymapper is great. I'm eager to get to grips with the new apps, including games even, like the new Spy_Watch. And I'm tempted to splash out £129 on the Milanese Loop strap which looks beautiful.
Join our new commenting forum
Join thought-provoking conversations, follow other Independent readers and see their replies