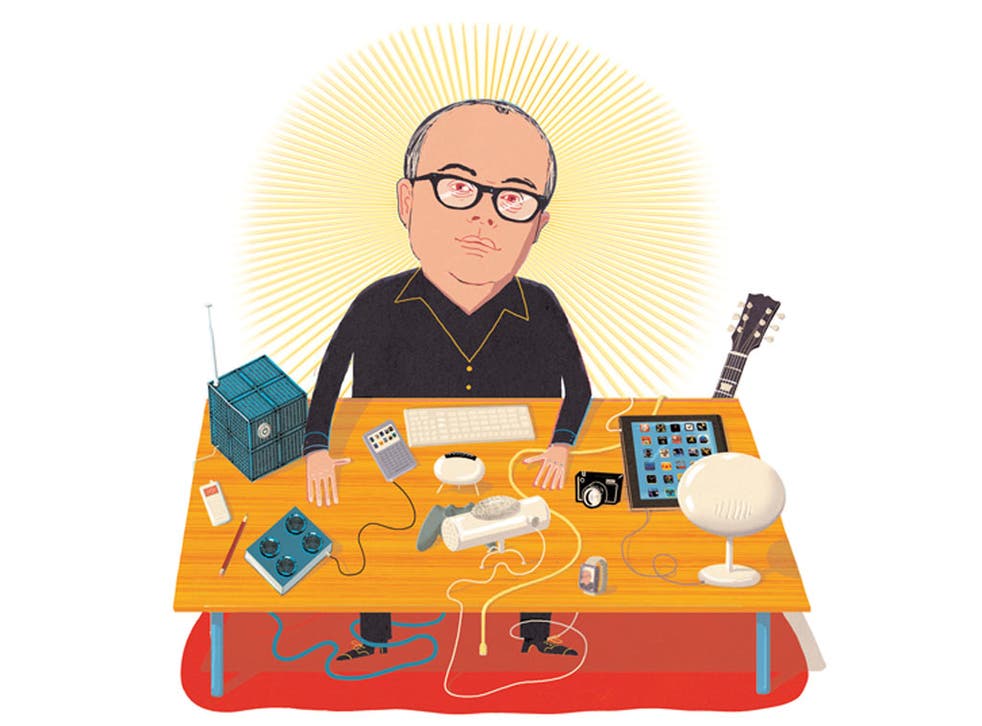 Cyber Culture: Engage and try not to destroy – do brands really need to meet us online?
There must have been loads of research into the efficacy of attempts by brands to become our best mates. Why else would copywriters churn out endless, cutesy blurb for packaging – christened "wackaging" by writer Rebecca Nicholson – or would banks put up signs in their windows saying "hello" in friendly, lower-case letters, and yet more inside saying "take the weight off your feet".
But while that approach is deemed effective, the same cannot necessarily be said for brands trying to worm their way into our affections on social media.
A worldwide survey by market researchers TNS has found that 61 per cent of British people – higher than average for the developed world – don't want to engage with brands online. And while social media is still considered a direct, cheap way of businesses speaking to customers, there are signs that they might be wasting their time by trying to invade a space that we'd rather they steered clear of.
The survey's findings coincided with the social network Google+ introducing Pages: "A leap forward in building relationships between businesses and people". But how many businesses leaping into the arms of Google+ will see positive results? Over on Facebook, apparently only 5 per cent of posts on pages ever get answered, indicating a huge disconnect between brands and consumers.
Only last week, Waitrose found itself in the middle of a Facebook fracas following its tardy response to a complaint by a customer whose disabled child had been called an "animal" by another shopper.
Suddenly, everyone was paying close attention to Waitrose's social media strategy – and while the company did eventually post to assure everyone that the complaint was being taken seriously, it's a perfect example of the stresses businesses experience as a result of having a social media presence.
Because it represents a complete loss of control. Stripped of the ability to effectively manage an online PR crisis, many businesses feel that it's safer not to say anything at all, in case they dig themselves even deeper into a hole. As a result they might appear arrogant, but to some extent you can't blame them.
In the summer, PC security firm Symantec reported that mistakes made on social media had cost major corporations an average of $4.3m (£2.7m) over the previous 12 months –litigation costs, damaged brands, leaked secrets and so on.
With the public so keen to pounce on mistakes, and apparently not that interested in engaging with brands anyway, is there any point in trying?
Well, it might be worth a shot. Engaging Twitter accounts by brands such as BetfairPoker and London's St John Restaurant do them nothing but good.
A recent fake Twitter account publicising Shippam's Paste mercilessly satirised attempts by brands to engage with the public, and in doing so managed to pique the interest of thousands of people before the brand humourlessly put a stop to it.
But 60 per cent of FTSE100 companies still don't publicise a social media presence on their websites, and thousands of company blogs and Facebook walls are dotted with tumbleweed. Perhaps that lack of engagement suits everyone just fine.
Flash is no longer saviour of the mobile video universe
Apple's steadfast refusal to allow Adobe's Flash video software to run on its mobile devices – the iPad, iPhone and iPod touch – has annoyed a percentage of its customers, but has also led to websites making a shift towards using Apple's favoured option, HTML5.
The spat between Adobe and Apple came to a head in May last year, although perhaps "spat" is the wrong word; it was more a case of Steve Jobs stating his case ("We have routinely asked Adobe to show us Flash performing well on a mobile device for a few years now, but we have never seen it") and Adobe acting like a jilted partner by taking out "we love Apple" adverts in the press.
Manufacturers of competing devices saw this as an opportunity to steal a march, with Android devices and RIM's Playbook proudly trumpeting their Flash compatibility – but Jobs was right; Flash was, in the main, as unreliable as he claimed.
And finally, Adobe have admitted defeat. The current release of Flash for mobile devices will be the last, while Adobe steers Flash purposefully towards high-end 3D gaming, instead. Keeping iPhone users happy is clearly not a priority for everyone, but maybe the websites still persisting with Flash will now begrudgingly move to HTML5.
An ethical whopper: live-blogging a fast-food break up is out of order
Real-life drama is always the most compelling, and when you encounter anything remarkable on your travels these days – from late-night, post-pub fisticuffs to impromptu marriage proposals – it's tempting to use technology to document it and share it with others via the internet.
I've posted my own fair share of "you wouldn't believe what's going on here" experiences online, but never considered going as far as one Andy Boyle, who last week uploaded a media-rich real-time account of a row a couple were having in a branch of Burger King, complete with photos and audio documentation (the couple pictured here are models).
"I'm listening to a marriage disintegrate at a table next to me," he typed. "Aaron Sorkin couldn't write this any better."
But crucially, Sorkin works within the realm of fiction, while Boyle's story – once it had been reposted, shared and repackaged by the mainstream media – exposed a couple in the middle of a relationship crisis to a global audience of millions. Uploading pictures of strangers who are causing you distress, in an act of naming and shaming, could conceivably be justified. But to bask in the misery of strangers and share it with the world feels deeply invasive and wrong.
Yes, we might all be reporters. But you'd hope, wouldn't you, that we'd be reporters with a conscience.
...step eight: wipe the smear of butter from the front of your smartphone
The internet has had a transform- ative effect on the food world; no recipe you can't track down, no cooking skill that can't be learnt, no shortage of ways for us to argue over the definition of a stroganoff.
But what has its effect been on the humble cookery book? On the face of it, not much; Jamie's 30- Minute Meals became the fastest selling non-fiction title of all time about a year ago, and we still seem to have a fondness for the stain-spattered page – although it's mainly big-budget tomes promoted by celebrities (like Nigella Lawson, left) that do well.
But apps are increasingly making their mark. Complete with video tutorials, shopping list facilities and a wipe-clean format, apps such as Primrose Bakery, with its humble British beginnings, is now the bestselling cookery app in the US. They say that as the economy falters, cookbook sales rise; maybe, in this turbulent period, it'll be the cheap and cheerful app that we turn to for our cooking tips.
Register for free to continue reading
Registration is a free and easy way to support our truly independent journalism
By registering, you will also enjoy limited access to Premium articles, exclusive newsletters, commenting, and virtual events with our leading journalists
Already have an account? sign in
Join our new commenting forum
Join thought-provoking conversations, follow other Independent readers and see their replies