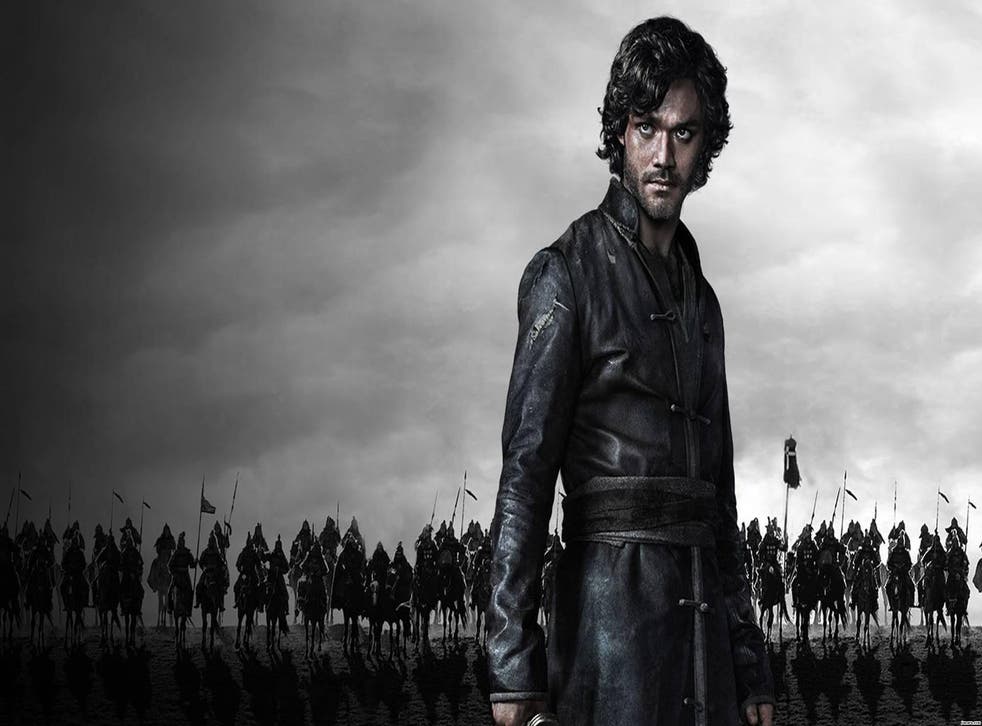 Dado Valentic interview: Award-winning colourist on why today's TVs might be about to kill the cinema
You'd expect film professionals to point at the cinema as the best way to see films – but if you're wanting lush colours, the silver screen might not be the place to go
David Phelan
Wednesday 08 June 2016 17:31 Comments
Turn to the first movie fanatic you can find. Ask them which is the best way to watch a movie, in the cinema or on TV? They'll most likely point out the benefits of the big screen, especially in a cinema with the latest digital projector and strong sound system.
Film professionals would say the same. So it came as a surprise when Dado Valentic, an award-winning movie colourist, disagreed. Valentic worked on the Netflix TV series Marco Polo, among many others.
He was talking at a Soho post-production studio, De Lane Lea, about HDR or High Dynamic Range. That's the technology that's creating vivid, rich images where shadows are full of detail and skies are colourful and dramatic. Before HDR, you had to choose one, not both at the same time.
Netflix originals to look forward to in 2016

Show all 14
A similar effect is achieved using HDR on smartphone photography where the camera snaps multiple images in quick succession at different exposures, combining them for that dramatic, detailed result.
In shooting a movie or TV show, footage can be "graded" afterwards to make the most of HDR capabilities.
But in TV terms, practically all screens apart from some bought in the last year or so are only capable of Standard Dynamic Range, even if they boast the latest Ultra HD (or 4K) resolution.
That's changing with the latest models, which have to be able to manage greater brightness than the equivalent SDR version.
Even so, the best home screen, can't match a good cinema, surely?
"For the first time, there are TVs which have the power of delivering at home better-looking images than you can see in the cinema," Valentic insisted. Better, you notice, not equal. As he said it, he was pointing at a TV set up in the post-production studio, a Panasonic Viera DX902. He also thought there would be more ramifications from the arrival of HDR.
"The second thing you're going to see is that productions for Netflix and Amazon are going to be not just any productions, they're going to have to look better. We had a meeting for our next show and someone said 'It's only Netflix'. I said, 'Darling, they already have 56 million subscribers, it's very important!' The power they have, it's incredible. They're going for it. They're looking at every possible way of improving the viewer's experience at home."
Valentic also said that the previous demarcation between those post-production companies working on movies and those dedicated to TV, is getting blurred. "Now, they're going to have to do all the tricks they used in film post in order to deliver TV images that are as good. Some of them can't even do it. Some of them aren't even ready for this shit because the way of working on it is completely different."
Not all content can be successfully turned from SDR to HDR. If the detail isn't there in the first place, the footage can't be repurposed. "All you can do then is stretch the existing dynamic range to something that doesn't really exist."
So, is there anything that hasn't changed? "From the perspective of filming, nothing has changed. You still take your digital camera and you still shoot in the same way as before. You must just make sure that you shoot with a maximum amount of dynamic range, and that gives us the opportunity to later repurpose it for SDR or HDR."
How does that affect viewers at home? The good news is that if you're buying a new Ultra HD TV now, it may well be HDR-compatible. And right now, there's precious little Ultra HD content available, let alone Ultra HD and HDR, though this will change quickly over the next year or two.
Netflix and Amazon are already shoot most programming in Ultra HD, with HDR becoming a major element in much of this. Sky will have Ultra HD for its Sky Q customers later this year.
HDR-capable TVs need to be capable of being exceptionally bright, though the figures for this vary according to whether the TV is an OLED or LCD screen. Thankfully, you don't have to remember these details, just look for the Ultra HDR Premium badge on a TV or Blu-ray player.
As well as the Panasonic Viera DX902 mentioned above, the latest Samsung flagship TVs and LG OLED screens sport the badge. If you're buying a new TV, looking for the badge is the best indication of future-proofing you'll find.
Register for free to continue reading
Registration is a free and easy way to support our truly independent journalism
By registering, you will also enjoy limited access to Premium articles, exclusive newsletters, commenting, and virtual events with our leading journalists
Already have an account? sign in
Join our new commenting forum
Join thought-provoking conversations, follow other Independent readers and see their replies