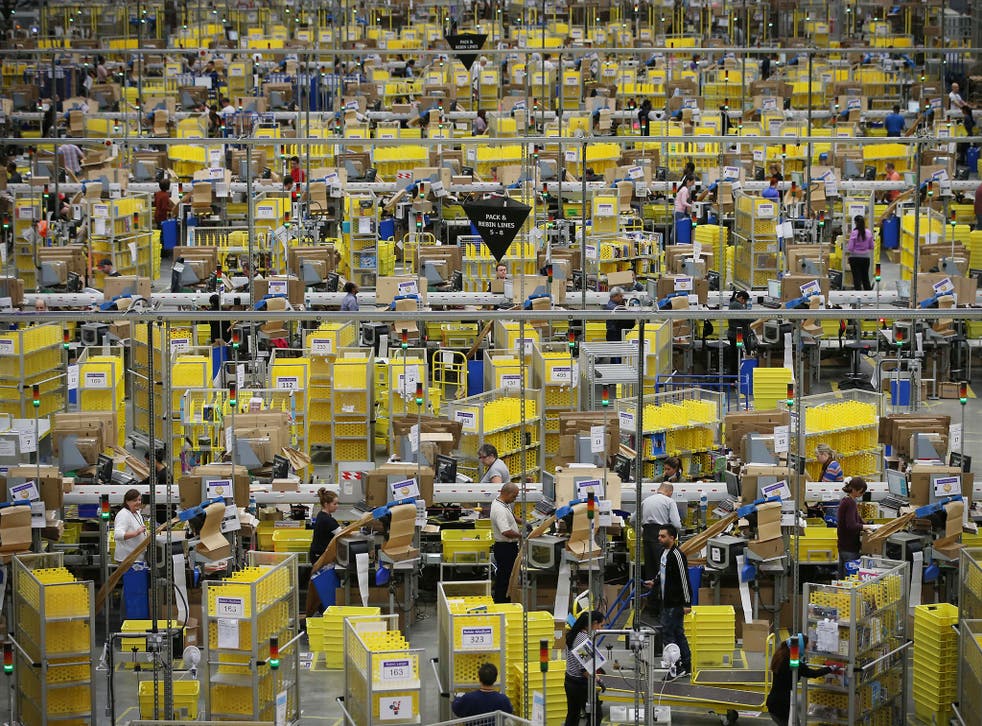 Employee monitoring: The dogged pursuit of worker efficiency leads somewhere rather dark
The same tools of measurement that are sold as lifestyle enhancers become something very different in the workplace: whip-cracking providers of "proof" that we're not working hard enough
Rhodri Marsden
Thursday 20 August 2015 00:37 Comments
The Internet of Things has ushered in an Age of Measurement. Technology has blessed us with the ability to embed sensors in everything from smoke alarms to Texas Longhorn cattle, so the least we can do with all the resulting data is to try and extrapolate some kind of meaning from it.
And it's fun! All those graphs tell us stories, create narratives and make us think differently about the world. But there's a strand of obsessive metric collection that assumes graphs present us with absolute truths, and this is becoming particularly pernicious in the world of work. The same tools of measurement that are embedded in apps and sold as lifestyle enhancers become something very different in the workplace: whip-cracking providers of "proof" that we're not working hard enough.
In a week during which The New York Times published a lengthy exposé alleging cut-throat working practices at Amazon (which the online retailer denies), discussion about digital scrutiny of employees has spread to the UK. Elly Baker, the GMB union's lead officer for Amazon, has spoken out about "the constant stress of being monitored and never being able to drop below a certain level of performance".
Amazon's omnipotence makes it a convenient target, but it's by no means the only company to be excited by the prospect of measuring workplace activity and finding out what its employees are doing. It can choose from dozens of business software packages that "drive operational excellence", "cross-functionally align goals" or "open the black box of organisational dynamics", but let's be frank: in many cases the ultimate aim is to manage away the downtime of employees to something approaching zero.
This dogged pursuit of 100 per cent worker efficiency leads somewhere rather dark. From a boardroom perspective, the dream of a "quantifiable, laser-focused HR program" may be laudable, but it reminds me of Manna, the 2003 novel by Marshall Brain, where the outsourcing of man-management to artificial intelligence in a burger bar results in joyless, paranoid working conditions. Yes, analysis of behaviour in the workplace can lead to improvements, but the success of that analysis depends entirely on what's being measured. Adding up computer keystrokes, miles travelled or jobs completed doesn't necessarily measure the quality of work, not least because these things can be easy to manipulate.
It's hard to assess productivity meaningfully; you can't measure thought processes or collaborative problem solving, and you can't measure the ways in which briefly daydreaming about space travel might ultimately help someone get their work done better. In the same way that a fitness band might report optimum health while missing an ear infection, data will never know everything about us.
While new ways of digitally tethering us to the workplace are constantly being dreamt up, the correlation between the resulting data and how good we are at our jobs is only ever going to be loose. But as these things are implemented, they don't just manage away downtime – they manage away humanity. Our activities can be tracked in pretty much the same way as those Texas Longhorn cattle, and while the resulting Powerpoint presentations might promise a "focused beam of insight" into our value as workers, they show no metrics related to understanding, empathy or motivation. Just because you can't put them into a pie chart, however, doesn't mean they're worth nothing.
Register for free to continue reading
Registration is a free and easy way to support our truly independent journalism
By registering, you will also enjoy limited access to Premium articles, exclusive newsletters, commenting, and virtual events with our leading journalists
Already have an account? sign in
Join our new commenting forum
Join thought-provoking conversations, follow other Independent readers and see their replies