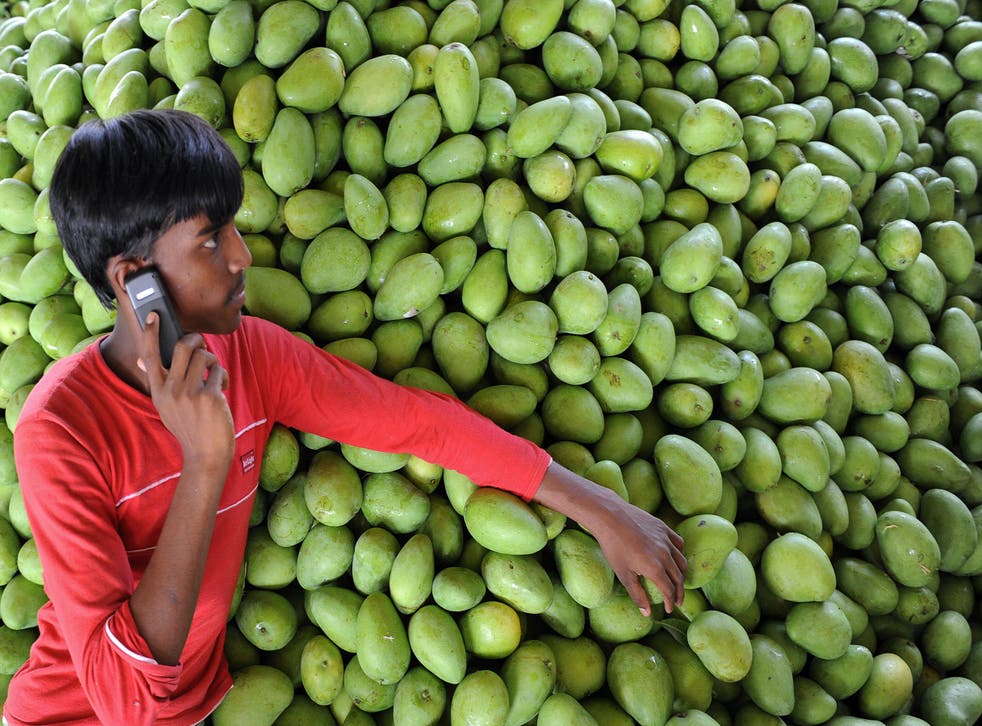 The Indian mobile phone market: An alien world where seven-inch tablets are big sellers
David Phelan explores the way mobile phones are sold in India and finds it a breathless, price-conscious market
The Indian mobile phone market is another world. There are no phone contracts, operator subsidies or even a preference for 3G connections. It's as alien and hard to imagine as Apple putting rival Android software on its iPhone.
I talked to Rajiv Makhni, writer for the Hindustan Times and TV anchor on lots of tech shows, who told my how price is crucial, even if it's not the first thing a customer asks about.
"We may be middle class now, but we still squeeze every last little bit out of the toothpaste tube. We still take every toiletry from a hotel room, even if we just take them home and put them in a drawer and never use them," Makhni explained.
The Indian market is very price-focused but even so, when a customer goes to a mobile phone shop, the first question is not the price, nor hardware specs, nor any individual feature like a camera. "The first question asked is 'How much will you give me for this phone when I bring it back to you?'. The resale value of a phone is the thing that's most important."
Indian customers buy their phones outright – there are no two-year contracts as there are in the UK. And phones are sold only by shops, not by networks.
"We don't have two-year contracts because in India it's easy for people to just disappear – we don't have National Insurance numbers here," Makhni explained.
But things are changing: the new trend is for EMI – you still buy the phone but you pay for it in Equated Monthly Instalments. Since this can be spread over 12 or 24 months it has brought pricey smartphones into the reach of many more people.
Plus, Makhni said, it means the resale value is higher at the end of the deal. EMI arrived alongside more generous trade-in options that shops are promoting. In the opulent Ambience shopping mall in New Delhi I saw signs promising 7,000 rupees (£83) trade-in when customers bring any phone in to buy the latest smartphone.
In the same store, a manager told me that sales of Windows Phone handsets – and Nokia's Lumia phones are at the forefront of this platform – have started taking off since Windows 8 arrived on PCs. Customers liked having the same system, with easy synchronisation between laptop and mobile.
So where does Nokia's new Asha mobile – which doesn't even have 3G compatibility – fit in?
Makhni again: "Well, 3G hasn't taken off in India. The network tariffs are very expensive and people just can't afford them. The infrastructure is there but it isn't popular. And it's not new, it's been here more than two years." So, Nokia's choice of 2G for Asha sounds wise.
The market is not small: 250 million mobile phones are sold each year in India and in 2011, 97 phone manufacturing companies opened for business. While 68 closed the same year, others went on to thrive, with research and development labs and strong marketing campaigns.
And the phone is changing people's lives. "Thanks to mobiles, farmers know what price they should be getting for their crops because they're in touch with that information in a way they weren't able to be before. Farming, fisheries and healthcare are industries where the mobile phone is changing things," Makhni believes.
This is a country where a seven-inch tablet with voice capabilities is a big seller. "You'll see it everywhere: big tablets being held to a guy's head while he makes calls with no self-consciousness. It's probably his only computer and he's comfortable with it. He doesn't care how it looks."
And one more thing Makhni revealed: "There are markets in Delhi which will replace the screen on your smartphone for less than the cheapest screen protector. If you look closely, you'll find the iPhone 6, long before Apple even thinks about it. And it'll run Android."
Join our new commenting forum
Join thought-provoking conversations, follow other Independent readers and see their replies