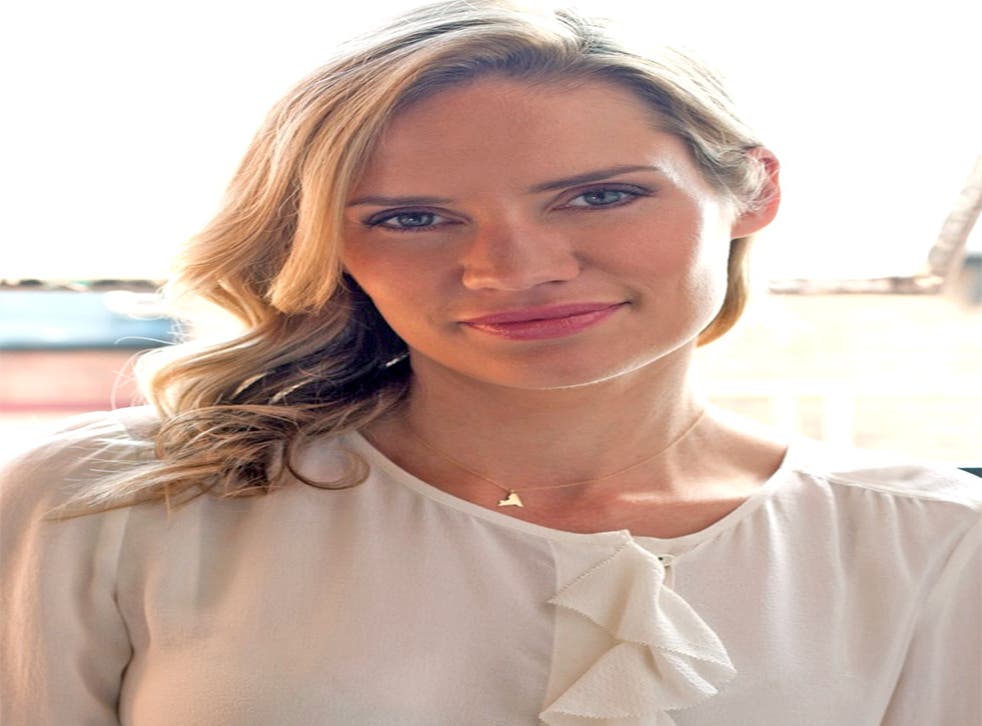 Insight: Kate Bussmann, Twitter expert
In 2011, Twitter was the first place many people went to find news of the Arab Spring, the earthquake in Japan, the riots in England or the Royal Wedding. @KateBussmann is the author of A Twitter Year @BloomsburyBooks, £10), the first ever "social-media almanac", which charts the events of the past 12 months, as recorded by Twitter's 100 million users.
On the back of my book it says there are 230 million tweets a day. That's already out of date: there are now 250 million. When news breaks I don't go to the TV any more, I turn straight to Twitter. You instantly get a rounded view of what's happening – and what people think about it.
The most tweeted event of the year was Beyoncé's pregnancy announcement at the MTV awards, which generated 8,868 tweets per second (TPS). For five days in July, more than 50 per cent of news-link tweets were about Hackgate – more than any topic in the previous 10 months, including the earthquake in Japan. There was one month this year when the biggest topic on Twitter was the new Facebook design – people went on Twitter to complain about Facebook! The royal wedding peaked at about 3,966 TPS. There are stats to prove Pippa Middleton didn't actually overshadow her sister. Of the tweets about the guests, 35.1 per cent were about the Queen, 20.5 per cent were about Prince Harry, and 14.7 per cent were about Pippa. Which is more than Victoria Beckham, but only just.
Reading Twitter during the riots was fascinating and terrifying: not only were journalists reporting on huge fires and major incidents, you also had people tweeting things like "A gang has just chased me home". But what happened the next morning was even more interesting. An artist called Dan Thompson started the #RiotCleanUp hashtag, and a musician called Sam Duckworth (of Get Cape, Wear Cape, Fly) started an @RiotCleanUp account, helping people to come together to clean the streets. Then there were the campaigns to help individuals. In just a few days, #SomethingNiceForAshraf raised about £23,000 for Ashraf Haziq, who was robbed after being beaten up; and #KeepAaronCutting raised about £35,000 for Aaron Biber, the 89-year-old barber whose shop in Tottenham had been looted.
After a natural disaster, phone coverage gets really patchy, because everybody phones their mother to check she's OK. But Twitter works. After the quake in New Zealand in January, a man who worked in the tech industry in San Francisco, tweeted: "Is anyone near this area of Christchurch, and could they check on my Dad?" Somebody replied: "Yes, I'm five minutes away, I'll drive round to his house." They found him sitting outside and tweeted to say that he was fine.
There is a 30-fold increase in Twitter usage during the US broadcast of an episode of Glee. Twitter turns watching TV by yourself into a mass social experience, and TV networks encourage it because it means more people are watching live. You'll often see hashtags at the bottom of the screen now. The X Factor is the most popular social TV show in the UK, but Newsnight and Question Time are among the most tweeted programmes, too.
Justin Bieber can increase his ticket sales with a certain kind of tweet. The booking website Seatgeek tracked tweets' effect on sales and found that the most effective weren't things like "I'm going to be playing in Paris on Saturday", but flirtatious ones that got their hearts pumping, like "Hey, wouldn't it be great if just you and me went for dinner...?" It just shows how close Twitter makes people feel to the people they follow.
During the US debt ceiling crisis, the White House Twitter account tweeted 130 times in one day, asking people to lobby their congressmen. It was a barrage. The Democrats and Republicans finally reached an agreement, and the White House claimed the tweets had helped. The trick is to engage. A lot of public figures use Twitter in a one-directional way. But if you just say "new policy initiative blah blah blah", it's not going to engage anyone.
After the Turkish earthquake, a newsreader asked his followers whether any of them had a spare room for people who'd been made homeless. He had 23,000 followers, and 17,000 people emailed him saying yes. Individual tweets can be very influential. Keith Urbahn, Donald Rumsfeld's former chief of staff, was the first to tweet the news of Osama bin Laden's death – before Obama announced it.
You don't have to have the most followers to be the most influential. Social-media analysts measure the influence by how often people are retweeted, or how much people talk to or about them. At number three on my list of the most influential accounts is @EzraKlein, a journalist who has 95,000 followers at the time of writing. Lady Gaga had 13 million and wasn't even in the top 10.
I try not to follow anybody who has tweeted more than 30,000 times, as they clog your timeline. I used to follow more than 700 people but I'm trying to get down to 500, because it scrolls too fast at certain times. 500 is a good number, if you have a mix of different sorts of people.
The Twitter founders didn't know what they were creating. They designed it as a way to send text messages within a group, mundane status updates like "I'm eating toast". Now medical scientists are researching whether you can spot flu trends by tracking the words people are tweeting. Every tweet now goes into the US Library of Congress, but the sheer volume of tweets now is such that it's quite hard to keep much up on the site at any one time. Many of the tweets in the book may no longer be available for people to see. It's a document that you couldn't produce in a year's time, because so many of the tweets have already gone.
Cast your vote for the non-celebrity Twitter users who have done most to change the world in 2011 at independent.peerindex.com
Register for free to continue reading
Registration is a free and easy way to support our truly independent journalism
By registering, you will also enjoy limited access to Premium articles, exclusive newsletters, commenting, and virtual events with our leading journalists
Already have an account? sign in
Join our new commenting forum
Join thought-provoking conversations, follow other Independent readers and see their replies