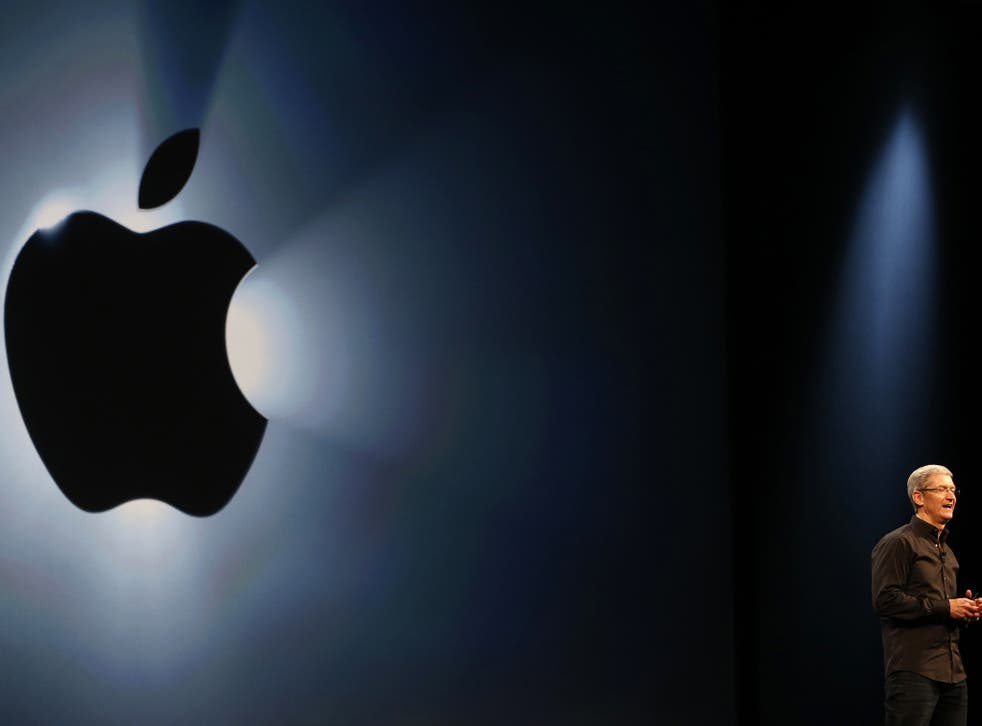 iPhone 6s event: Apple TV and iPad Pro likely to overshadow launch of new handsets
The launch is being referred to as the 'iPhone event' — but it's going to be about much more than that
Apple is about to launch the new 6s and 6s Plus at its annual iPhone event. But despite the name, the phone itself might be overshadowed by the huge range of new products that the company is set to announce.
A huge amount of leaks in advance of the event have detailed apparently almost everything there is to know about it — including what exactly will be launched.
The leaks suggest that while Apple will refresh the iPhone, bringing mostly small alterations, it will focus far more on its big new products — the Apple TV and the iPad Pro.
Apple is holding the event at the Bill Graham Civic Auditorium, a huge venue in San Francisco. It holds a massive number of people, and Apple is likely to use the space to show off its new products.
Here's everything we expect from the big event, which begins at 6pm UK time on Wednesday and will be covered live on The Independent.
Certain to be launched
New iPhones
There'll be a new iPhone — likely two, called iPhone 6s and 6s Plus.
We know almost everything about those new phones, it seems. The main feature will be pressure-sensitive displays, but they'll also be slightly bigger, have a smaller battery and have a faster chip.
They might also come in new colours, although otherwise they'll look almost identical.
The new phones will probably cost the exact same, which means that they'll also start in the same small storage size.
In the UK, they're likely to cost £539 for the 6, and £619 for the 6 Plus.
The launch schedule of previous iPhones suggests that the new one will be released on September 18.
Apple TV
The new Apple TV hardware could easily overshadow the iPhone launch — while most of the changes to the phone are minor and incremental, the Apple TV represents the start of Apple's plans to take over the living room.
The company has been making its own little set-top box for years. But the new hardware brings with it a raft of improvements, marking a much more ambitious attempt to get onto people's TVs.
It will be pitched as a games console initially, alongside new accessories such as a redesigned controller that will let it function more like an Xbox or a PlayStation.
The hardware is set to be launched in October, and will cost as much as $200.
Eventually, it will become the hub for Apple's plans to become part of the TV industry. But that isn't going to happen just yet (see below).
New iOS
Apple has already shown off its big, upcoming software updates — El Capitan, for the Macs; iOS 9, for the iPhone and iPad; and watchOS 2.0, for the Apple Watch.
But at the event we'll get a little more of a demonstration of what exactly they can do. That will include how they'll work with the new pieces of hardware that are set to be released, including how iOS 9 works on the iPhone's pressure-sensitive display and how the new iPad Pro will work.
They'll probably be released to the public very soon after the event finishes, too. The only exception might be El Capitan, which could be released in October or November.
Very likely to be launched
iPad Pro
This is going to be a big version of the iPad, complete with a stylus, and aimed at professionals. (Some of Apple's products like the MacBook Pro get the name Pro to differentiate them from cheaper models, where others use it as a way of marking them as being for genuine professionals like the Mac Pro; the iPad Pro is likely to be the latter.)
It will come with a similar Force Touch screen to the iPhone.
The iPad Pro will also be launched with special Apple-designed accessories. Those will include new cases and covers, like those sold with the iPad, and new keyboards.
It's expected to actually be released in November.
iPad Mini 4
Alongside the big new iPad, there'll also be a small one. The iPad Mini is rumoured to be getting an upgrade that includes a thinner design, new cameras. It will also have a faster processor, which will let it use the same split-screen mode that has been shown off in iOS 9 and on the newest iPad Air.
New Apple Watch colours and straps
Apple is widely-rumoured to be bringing new colours of Apple Watch bands, primarily the sport bands. The company has been seen showing off new colours at fashion events — and some of those, including more muted colours, are expected to be announced on Wednesday.
The company is also set to release the Apple Watch Sport in new colours, according to rumours. Apple might launch a gold-coloured version, to go alongside the space grey and silver versions.
These might not actually be announced at the event, but rather put up on the website along with all of the other new updates.
The evolution of the iPhone

Show all 11
Probably won't be launched
Netflix competitor
The Apple TV hardware — which, as above, will form a big part of the event — has long been expected to be accompanied by a new subscription TV service. But that second part doesn't seem to be ready.
Eventually, Apple is expected to introduce a new platform that could take on both Netflix and traditional cable companies, giving people the option to subscribe to different channels and video providers and search for them all in one central place.
It's almost certainly happening — but it's almost certainly not going to happen yet. Apple has had to push back the talks because of problems getting TV companies on board.
Car
Rumours that Apple is making a car just won't go away. But the car is very unlikely to turn up any time soon.
Apple might offer a few cheeky hints — perhaps updates to its in-car entertainment offering, CarPlay, or just some jokes. But it would be surprising if Apple rolls out its own vehicle on Wednesday.
New Macs
Rumours have swirled about Apple updating its Macs — including recent leaks that suggested it might be readying a new 4K display for its smaller iMac. But it's unlikely that we'll see new computers, since the event is busy enough already.
And new iPods
The only major mobile device that Apple makes that isn't likely to see anything change is the iPod. Apple has been slowly relegating the device in importance — but despite that, it already refreshed its range in July.
Join our new commenting forum
Join thought-provoking conversations, follow other Independent readers and see their replies