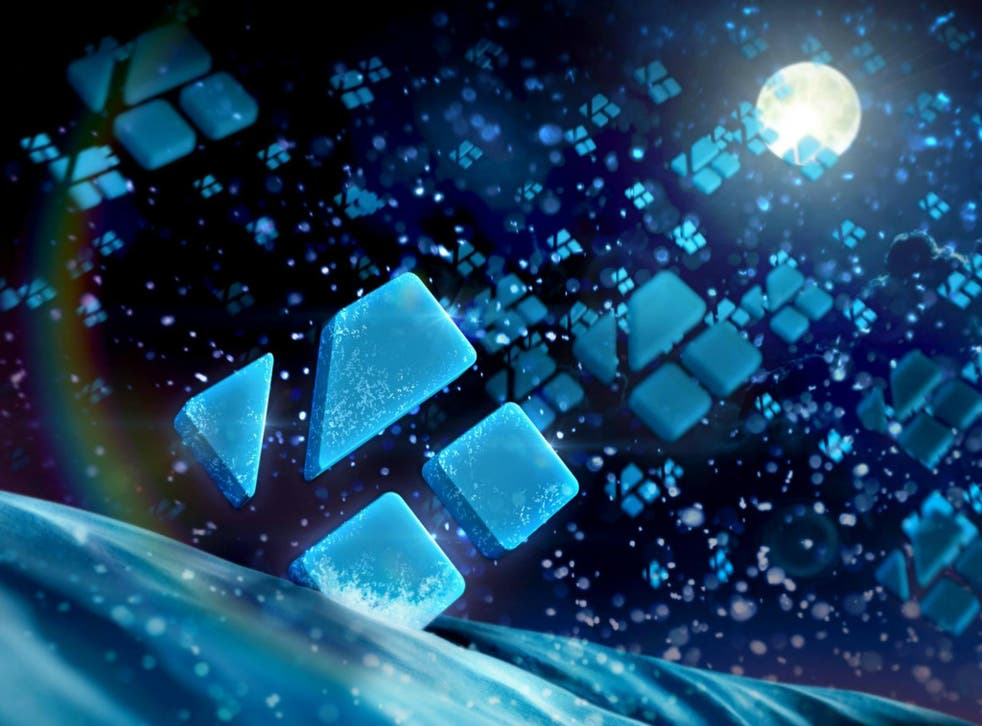 Kodi: Is it legal, what are boxes and how can I download it?
Everything you need to know about the software that has broadcasters worried
Aatif Sulleyman
Wednesday 07 June 2017 17:23 Comments
Kodi has become a hot topic in recent months, and not just within tech circles.
The software has gone mainstream, with more and more people realising you can use it to watch new films and TV shows for free.
However, it's currently under intense scrutiny, and has attracted the attention of police, broadcasters and legal authorities too.
Here's everything you need to know about Kodi.
Gadget and tech news: In pictures

Show all 25
What is Kodi?
Kodi is free, open-source software built specifically for entertainment purposes. It lets you play videos, music, podcasts and other digital media files from the internet, local storage or a home network.
It was formerly known as XBMC (Xbox Media Centre), as it was initially built for Xbox users, and it changed its name in 2014 to reflect the fact that it spread its wings and is now available on a wide variety of platforms and devices.
How to get it
If you own a device that runs Android, iOS, Windows, macOS or Linux, you can use Kodi. It's free to download, and you can access it on your phone, tablet, computer or TV.
If you don't happen to own a smart TV, you can still get Kodi on your television by downloading it onto a cheap media player, such as the Amazon Fire TV Stick, which runs Android.
Add-ons
The main reason Kodi has become so popular recently is that you can use the software to access copyrighted content, such as TV shows, films and live sports fixtures, for free.
Kodi doesn't provide any of the media itself, but developers have created a multitude of add-ons that provide direct links to the content you want.
Kodi boxes
Though you can download Kodi and find and install add-ons yourself, the process isn't completely straightforward.
Lots of guides are available on the web and the instructions are easy to follow, but some people have spotted a business opportunity in people's lack of confidence.
They've started creating and selling media players pre-loaded with Kodi and certain add-ons that provide access to copyrighted content. It's because of these so-called "fully loaded Kodi boxes" that the software is under so much scrutiny.
Is it legal?
Kodi is legal. If you use it to play files you own the copyright for, you're doing nothing wrong. However, it's also being used for illegal activities.
In April, the EU Court of Justice (ECJ) ruled that the sale of media players deliberately pre-loaded with links to copyrighted content is illegal. Crucially, it also declared that using a media player to stream copyrighted content is also illegal.
"Temporary acts of reproduction, on that multimedia player, of a copyright protected work obtained by streaming on a website belonging to a third party offering that work without the consent of the copyright holder, cannot be exempted from the right of reproduction," it said.
Previously, it was only against the law to actually download the content. Under the new rules, you can't even stream it.
The current situation
The ECJ's verdict has definitely rattled both users and developers. A multitude of Kodi add-ons have shut down in recent weeks, including the popular Phoenix add-on and Navi-X, which had been operating for a decade.
It's clear that the Kodi community is angry with the people selling Kodi boxes. Kodi itself called them "a real problem for users", and Navi-X described them as "leeches trying to profit from the hard work of Kodi developers".
However, Kodi continues to be legal, and the Kodi Foundation has encouraged people to keep using the software for whatever they want to use it for.
Register for free to continue reading
Registration is a free and easy way to support our truly independent journalism
By registering, you will also enjoy limited access to Premium articles, exclusive newsletters, commenting, and virtual events with our leading journalists
Already have an account? sign in
Join our new commenting forum
Join thought-provoking conversations, follow other Independent readers and see their replies