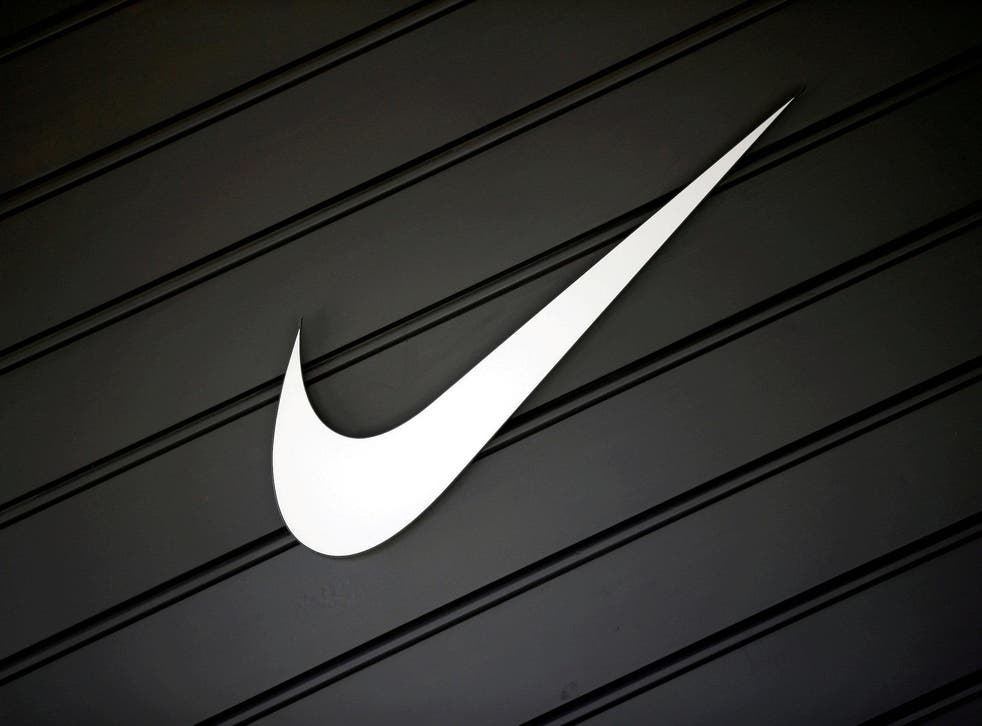 Why Nike thinks the future of its stores is an app
Company is one of many betting that technology isn't killing shops but enhancing them
Andrew Griffin
Tuesday 18 December 2018 22:05 Comments
For something that ends with something so pleasant, shoe shopping can sometimes seem like the worst kind of work: concern that a shop won't have your size, asking to find out if they do and try it on, only to discover that size doesn't fit and being forced to trudge back ashamed and ask for a different size, before being forced to wait all over again as you try and check out.
Nike, it turns out, wants to put a stop to that kind of shopping just as much as you do. And with its latest additions to its app, it appears to have succeeded. The company is just one of a range of firms betting that the future of retail looks a little like its past, and that traditional shops aren't being killed by technology but enhanced by it.
The company's new update – known as Nike App At Retail, and newly launched at its London Store right on Oxford Circus – allows you to shop right from the app, choosing your size and style and having it checked out seamlessly. Which sounds just as straightforward as buying online, except it comes with all the experience of actually heading to the shop.
The changes are intended as a way of bringing the best of the shopping experience into the app, and vice versa. In short, it works like a combination of the two: you can order and request clothes in the app, but try them in the store, and then check out with none of the stress but taking your new purchases (and the all-important bag) straight out of the store.
When described, it sounds like it could be just extra fuss and faff: great in principle but terrible in practice. But it works more seamlessly than even it sounds, because Nike has altered the way its stores work to ensure that everything happens as quickly and effortlessly as possible, at least as far as its customers are concerned.
Gadget and tech news: In pictures

Show all 25
If you want to try on some shoes, say, just grab them from the wall, open the Nike app and scan the barcode inside, letting you choose what size. If they don't fit, ask again – they'll come within minutes, and you can order them to any part of the shop you like. If you do want them, just take them up to any of Nike's store staff and they'll let you buy them on your phone.
All of that process – which has required members of staff to be ferrying the shoes around, for instance, alongside other changes to the way the stores themselves work – began with an attempt to make things more simple for the people taking part in it, Nike says.
"When we started this journey, we began as we always do: talk to customers," says Michelle Warvel, Nike's global senior director of member and athlete services. "We asked them a simple question: how is your shopping in a Nike store and how do we get in your way?
"They came back with three very distinct bits of feedback. One is that their number one issue and friction they feel is they want the product when they want it, and sometimes they can't get it. So how do we make it fast, convenient to get the product wherever they are?"
"Second, we heard that consumers really want the choice and the ability to speak with an athlete. It's about building these relationships. But there are instances where consumers want to self-serve." Customers wanted to be able to see details about the product, whether it is available online and how it could be bought, she says.
"Lastly, it was about personalisation. We have a very personal experience in stores, but with this experience we had to do both – as we start using an app, we have to remind ourselves that they're coming for an experience."
To ensure that, Nike made sure that if people don't want to engage with the app, nothing much will change: you can still ask for clothes or shoes in different sizes, for instance, and the process will be no more difficult if you never even open up your phone. But for the person who might want to use the app, nudges are everywhere: little announcements are dotted around Nike's stores, and the app will eventually allow people to request everything that one of its mannequins are wearing and have them all delivered, in your size, to one spot in the store, allowing you to buy the whole look in one quick move.
And whatever they do, plenty of staff are dotted around and willing to help, as well as being intimately involved with the process of actually using the app. This is nothing like the dread of a Tesco self-checkout system: all frustration as you attempt to convince a machine that there is no unexpected item in the bagging area, combined with a vague guilt about the fact the machine you're struggling with has probably replaced someone's job.
Instead, the app is intended to free up staff – given the person helping you select shoes isn't running around trying to find boxes of sneakers, they can actually talk to you about your choice. (Nike refers to its shop staff as athletes and its customers as members – a decision it claims is borne out by the fact that customers will sometimes be given rewards for turning up to its shops, and can get involved in things like running clubs.)
That kind of relationship is built into the app. "One of the things is that all the experiences are tied very closely to the store athletes. When you make a request, it's an athlete at the other end who's receiving it." Doing so ensures the kind of dialogue that was so important about speaking to store staff is preserved: it means that staff will still be able to suggest an alternative but similar shoe, for instance, in the same way they might have brought down another option when you dispatched them to try and find your size.
(Nike isn't alone in introducing apps in this way. Just down the road on Oxford Street, at the Apple Store, customers can stroll in and check out just by using their app; up the road, and at the other end of the market, even Wetherspoons is offering customers the ability to order and pay for their drinks through a devoted app. But those examples, just like Nike, are remarkable not because they're representative but because they're unusual; for most companies, online shopping and buying in-store remain mostly divided, with click and collect the most technologically advanced most shops have got.)
From here, the app is going to expand. Both in terms of the places its available – it will be a central part of the plans for a new Nike Paris – but also the kinds of different things it does.
So, for instance, in Nike's NYC store, that feature of scanning mannequins and having their clothes delivered to your dressing room is already rolling out. What's more, it is adding a new feature called instant checkout, which allows people buy their clothes entirely on their own – meaning that it's theoretically possible to head into a store, try on a variety of different shoes, and then actually buy them, all without talking to a single human being.
It is coming to more places, too, rolling out across Europe and in other stores elsewhere in the world. Some of that involves thinking about how to best suit those markets – some specific things might be right for London customers but don't work for those in San Francisco – and will be worked out as the app and experience continues to be rolled out.
But Warvel is particularly excited about the fact that all of those changes – the innovations in the app, and the alterations to the practical process of running the stores that have allowed them to be introduced – can function something like a platform to launch changes in the future. Its digital and physical teams are now full integrated, for instance, and the development of the app allows the company to seize on the kind of location and awareness that the little phone sat in your pocket can provide to the company.
Register for free to continue reading
Registration is a free and easy way to support our truly independent journalism
By registering, you will also enjoy limited access to Premium articles, exclusive newsletters, commenting, and virtual events with our leading journalists
Already have an account? sign in
Join our new commenting forum
Join thought-provoking conversations, follow other Independent readers and see their replies