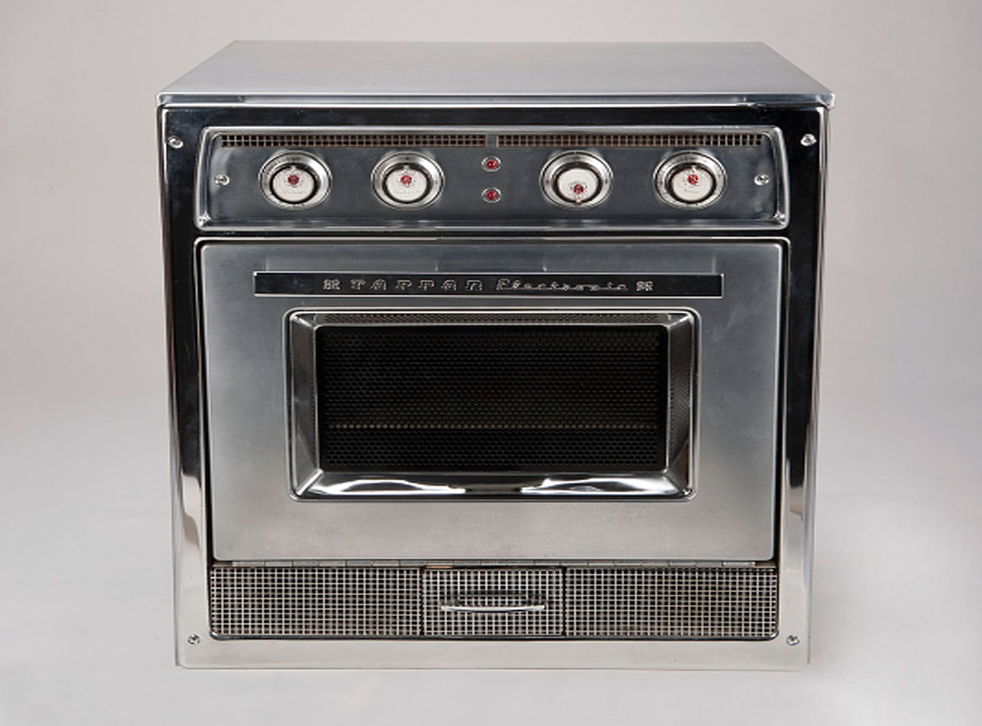 Rhodri Marsden's Interesting Objects: The microwave oven
The latest in our Interesting Objects series looks at an appliance invented by accident that was once the star of the 'home of the future'
Rhodri Marsden
Monday 27 October 2014 16:18 Comments
* It was today in 1955 that the first domestic microwave ovens went on sale to the public. American consumers were now able, if they wished, to blow $1,295 (around £7,200 in today's money) on the Tappan RL-1, complete with its glass shelf and recipe card drawer. Tappan evidently wasn't expecting much of a rush in the shops; they only bothered manufacturing 34 of them.
* Tappan had licensed the technology from Raytheon, which today is the world's largest producer of guided missiles, but in 1945 its main business was radar components. As the Second World War ended, it was desperately looking to diversify. One of its engineers, Percy Spencer, had a eureka moment when he noticed that a chocolate bar in his pocket had completely melted while he stood in front of one of the magnetrons. He asked an assistant to fetch a bag of popcorn, which he emptied on to a nearby table. It began to pop. Spencer had invented "stopwatch cooking".
* 100 Raytheon engineers were put to work on the new project, which was seen as a way of freeing the American housewife from stove-based drudgery. Rather wonderfully, one of the early designs featured microwaves being blasted at food that passed by on a conveyor belt, but soon the magnetrons were incorporated into an oven-like shell. In 1947, the 'Radarange' went on sale to businesses for a cool $3,000.
* Despite Tappan halving the price of the microwave oven with the RL-1, the public failed to show much interest until sub-$500 models went on sale in the mid-1960s. Spencer was inducted into the National Inventors Hall of Fame in 1999, some 29 years after his death. He received no royalties for his invention from Raytheon, instead receiving a one-off payment of precisely $2. Stingy or what?
@rhodri
Register for free to continue reading
Registration is a free and easy way to support our truly independent journalism
By registering, you will also enjoy limited access to Premium articles, exclusive newsletters, commenting, and virtual events with our leading journalists
Already have an account? sign in
Join our new commenting forum
Join thought-provoking conversations, follow other Independent readers and see their replies