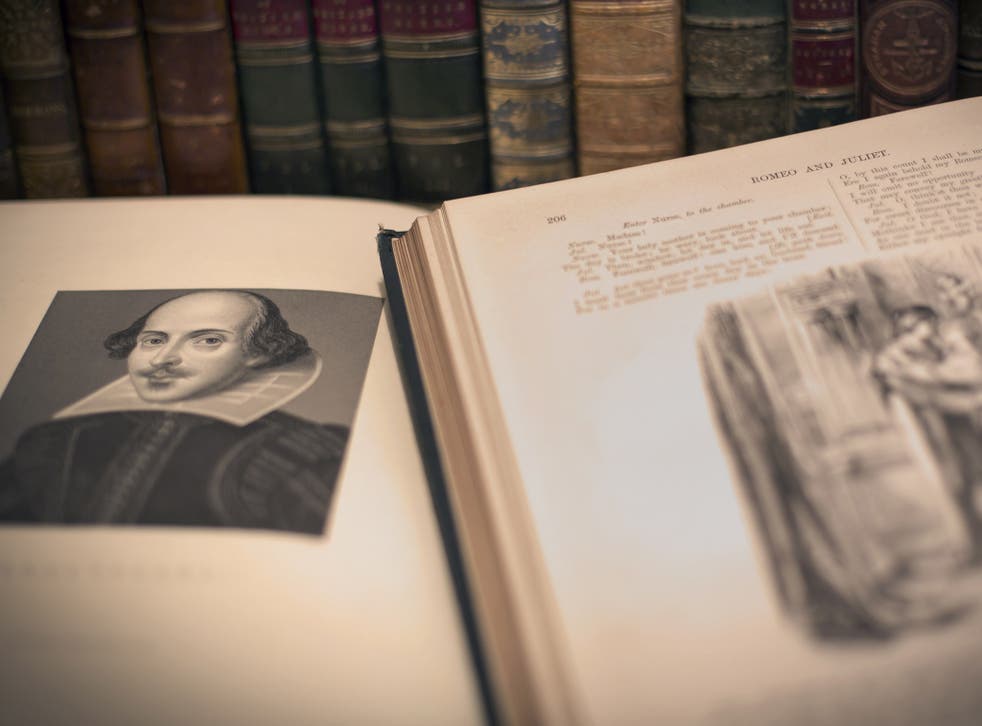 Scam busters: The man who bombarded a con-artist with Shakespeare texts isn't the only victim getting even
When Edd Joseph fell for a fake online advert, he sent his scammer nearly 30,000 texts - and counting. His isn't the only revenge
Simon Usborne
Wednesday 19 March 2014 20:00 Comments
Pity the scammer who scammed Edd Joseph. The unnamed conman may today be using the £80 he took for a non-existent games console to buy a new phone. Joseph, meanwhile, is taking revenge after falling for the fraudulent online ad by bombarding the "seller" with the entire works of Shakespeare, by way of – so far – almost 30,000 text messages.
The stunt, revealed in the Bristol Post, cost Joseph nothing (his phone gives him unlimited texts) and gained him only fleeting celebrity and a sense of schadenfreude. But it also represents a victory on behalf of any of us who have felt powerless in a digital world populated with increasingly devious scammers.
Scamming the scammers has become a sport, inspiring many to rise up and take revenge or beat fraudsters at their own game. It is also the title of a new book by a writer more used to holding governments to account. Don Mullan's eyewitness accounts of the Bloody Sunday killings in Northern Ireland compelled Tony Blair to launch the Saville inquiry. As it rumbled on, he received a perplexing email.
"It was from a man called Lazar claiming to be a Serb living in Africa who was dying and had a teenage daughter whom he wanted me to take care of in return for £500,000, and to manage a £5m fund on her behalf," Mullan says from Dublin. "Anyone with an inbox has received emails like it and most of us delete them but this time I decided I would respond."
Scamming the Scammers reproduces the ensuing, epic exchange, which is too long to recount here, as well as three others with people who, by various and wildly imaginative means, tried to convince Mullan to give them his money.
"I realised they were dealing in lies, so I began to deal in fiction and these extraordinary relationships developed," he says.
After a couple of emails, Lazar became Michael, which Mullan believed to be a slip‑up. Instead, Michael, explained, Lazar had died and he was his solicitor. Mullan would need to send the legal fees required to release the promised payment. He didn't, of course, but took pleasure in wasting the scammer's time, inventing his own scenarios and fictional conspirators.
"Part of the challenge is you didn't know what you were going to get in reply to each email. Generally, I would never spend more than 15 minutes on this a day, but I saw it as a kind of relaxation," he says. "I also enjoyed using an imaginative part of my brain I didn't realise I had."
Whole websites are devoted to similar "scammer baiting" of online fraudsters who, in all their guises, cost the global economy as much as $200bn (£120bn) a year, according to some estimates. 419eater.com, a British-run site that now has more than 50,000 registered users, targets the same kind of "advance-fee" swindlers who, in the case of those working in Nigeria, break the "419 code" in that country's fraud laws. Dan, a user from Cornwall, was featured in a Channel 4 documentary on the subject, broadcast in January, in which he lured a London-based scammer to a remote chapel in Cornwall before exposing him in front of the cameras.
For all the illicit joy such behaviour brings the baiters, they acknowledge that those who fall for scams are often vulnerable people. "I deal in the book with five people who were driven to suicide," Mullan says. "One beautiful old granny in New Jersey had emptied her savings account of a quarter of a million dollars, which she had saved up for her grandchildren's education.
"In the end she felt utterly disgusted with herself and drowned herself. There is a dark side in all of this which needs to be exposed."
"Scamming the Scammers" by Don Mullan (£9.99, Paperbooks) is published next month
Register for free to continue reading
Registration is a free and easy way to support our truly independent journalism
By registering, you will also enjoy limited access to Premium articles, exclusive newsletters, commenting, and virtual events with our leading journalists
Already have an account? sign in
Join our new commenting forum
Join thought-provoking conversations, follow other Independent readers and see their replies