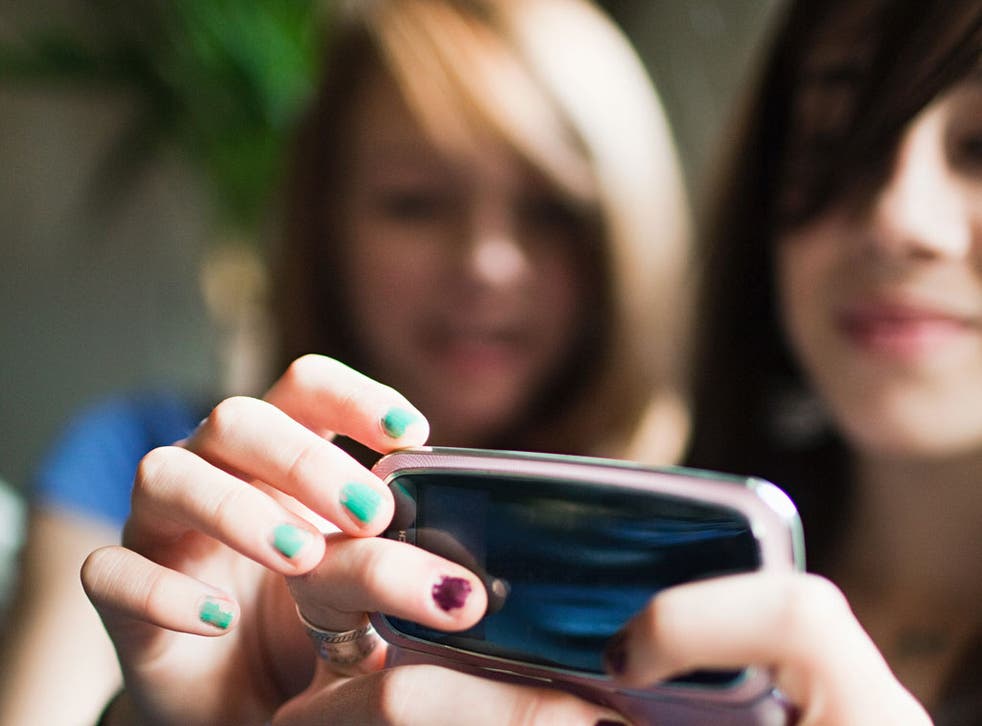 Text dating: Mixed messages
Just received a text from someone you have your eye on? You might need to read between the lines because mobiles bring out the teenager in even the most grown-up of daters
Have you ever waited a few hours to reply to a text message in the hope of piquing the sender's interest? Whether the desired effect is to seem a bit mysterious, to look busy, or even not to appear too needy, it's a fairly common tactic in dating, particularly in the early stages. But it is also categorically "game playing", something that many people actively seek to do while others would be horrified if they thought they were participating in such a performance. As we blindly negotiate the rules of dating in the technological age, with Facebook, emailing and online profiles all still murky territory, it seems to be with text messaging that anything goes and some people are going to ever-crazier lengths to bag a partner (or even to keep their current one on their toes).
But these are far more outlandish moves than merely waiting a lengthy period before responding and it's not just teens, the age group that will happily text through mealtimes, who are guilty. Dating has always been rife with various courtship dances but now text messaging has become a forum for manipulation for all ages, and grown-ups are cottoning on to the fact that texting may be the ideal power-play tool.
The phenomenon was first reported on by The Wall Street Journal, which coined the term "bluffting": a text with a little bluffing. Sherry Turkle, a psychologist in science, technology and society at the Massachusetts Institute of Technology, told the newspaper: "It's perfect for manipulation. We can create anxiety because it's so intimate."
So we hear stories about people who alleviate tension after an argument with their partner by sending them a blank text. Their partner will usually respond asking what they meant. The sender feigns ignorance, then, before you know it, the ice has been broken and the couple have resumed their conversation without the texter looking like they're pandering to their partner.
Some admit to having a friend text them repeatedly while on a date, so their companion thinks they're out with someone who's much in demand. Others send late-night texts pretending to be drunk (complete with deliberate spelling errors for extra realism) to see how the receiver responds. Another common tactic includes responding to a text from a known contact with a withering "Sorry, who is this?" in the hope of appearing aloof. Some send a text, complete with a term of endearment, which appears to be written for someone else, in the hope of making the receiver jealous.
Of course, there are risks. At best, this sort of behaviour could make you seem uninterested and cold, and, at worst, leave you looking plain rude. But a number of experts swear by these tactics. So what is it about texting that makes otherwise normal adults descend into such childish behaviour when they would never consider it in another form?
"All the various forms of communication have a stumbling block and because people always have their phones on them and check them all the time, you have to be careful about how you deal with texts; you don't want to look like you're waiting by the phone," says Hayley Quinn, a dating coach and writer, specialising in the arts of conversation, persuasion and seduction. "Because we get texts quickly and easily, we become very aware if someone hasn't chosen to respond."
It would seem that everyone is in need of a little help when it comes to technologically managing their love lives. Quinn is even about to launch an iPhone app for men who struggle to find the right words when texting a woman. Users can choose from five categories (first contact, connecting, teething texts, asking-for-a-first-date texts and ping texts, which are reserved for those who want to get back in touch after a long period of absence) and will be serviced with the ideal text to send (from a pool of 25 to 30 for each category), each one being customisable, allowing you to edit the names, locations and times so you never have to worry about constructing the perfect text again.
But what does Debrett's, purveyors of all things proper, have to say about all of this? "Text messages are a rather bland form of communication," says Liz Wyse, etiquette adviser at Debrett's. "There's not much room for nuance so I don't think they are very good for flirting or romantic pursuit. You can say things in a text that will be misinterpreted. If you are pursuing someone romantically you need a little bit of finesse. Whatever happened to picking up the phone?" Quite.
Dating by text: Hayley Quinn's tips
First text: Don't ask for a date straight away, build a rapport.
"Did you finish ALL that tequila last night? I've woken up with a terrible hangover: your fault!"
"Random, meeting you like that – don't think that's happened to me before. Do you always wind up meeting people in unusual ways?"
Connection building: They've written back but you're not sure yet.
"Hey, how are you? I'm busy plotting my weekend to be a crazy one. Hope you're having some adventures this week too..."
"Hope you're enjoying your Saturday night. I've just had the weirdest evening, which I'm going to tell you all about next week."
Go for the date: Time to ask them out. Be direct.
"A few friends and I are heading out to XXXX on Friday; you and your crew are welcome too... as long as you promise to behave."
"Let's do coffee Wednesday afternoon."
Teasing texts: Step up the banter.
"I'm sure you are amazing at cooking. If amazing is suddenly a new word for terrible x"
"After what I saw on XXXX night, I'm unconvinced you're a great dancer. You seemed unsteady!"
Ping texts: They've stopped responding – don't despair! Reignite contact with a ping text.
"I was just grabbing a round of XXXX, and it reminded me of meeting you AGES ago in XXXX."
"Hey stranger, how the devil are you? Just had the oddest thing remind me of you..."
Join our new commenting forum
Join thought-provoking conversations, follow other Independent readers and see their replies