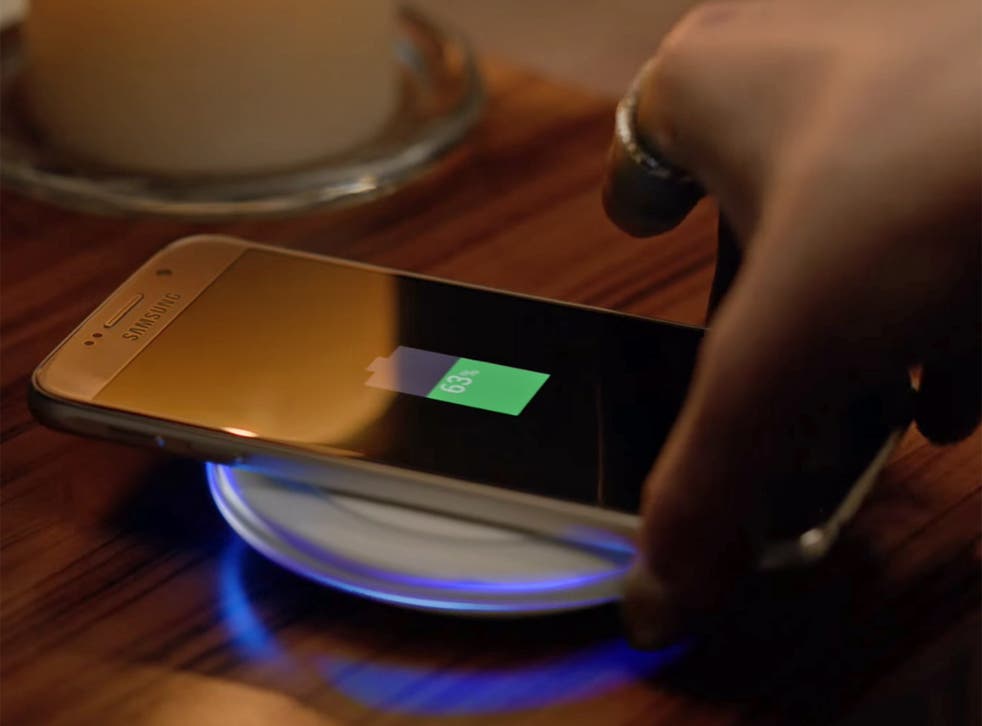 Truly wireless charging? The future's not quite here yet thanks to a battle between Qi and PMA
Wireless charging has been bobbling around for years but our journey to a promised utopia has been slowed down
In the current TV ad for the Samsung Galaxy S6, we see singer Rita Ora hard at work in the studio. Her phone is low on juice, so she charges it between vocal takes by placing it on a circular charging pad. No scrabbling around for USB cables behind dusty guitar cases for Rita; nope, thanks to Samsung she's banished fiddly charging solutions from her daily routine.
At the end of the ad we see the unwieldy strapline "Next is Now"; Samsung is evidently keen on presenting wireless charging as an example of tomorrow's technology being made available today.
Of course, anyone who pushes an electric toothbrush into their mouth every day will be wearily familiar with inductive, or wireless, charging. And if you were one of the few people using a Palm Pre phone back in 2009, you'd be justified in snorting contemptuously at Samsung's futuristic claim.
The ability to charge things wirelessly has been bobbling around for years; in 2008, the newly formed Wireless Power Consortium (WPC) outlined a utopian vision of a world without pesky chargers, of devices being dropped on to charging pads and juiced up quickly and easily. That consortium still exists, but nothing in the world of technology is ever simple, and our journey to that long-promised utopia has been slowed down thanks to a battle between two competing standards.
Yep, it's like Blu-Ray versus HD-DVD all over again. The WPC's wireless charging system is called Qi (pronounced "chee") while the Power Matters Alliance has its own system, PMA. Oh – and there's the Alliance For Wireless Power (A4WP) and its system, Rezence, but that's recently merged with the PMA, creating something of a charging superpower. The WPC has been better at getting Qi built into hardware, but the PMA has managed to get its receivers installed in branches of Starbucks across the USA. Ikea has announced that it's in the Qi camp, while McDonalds is PMA all the way. The fight between them is intense, and industry experts say that ultimately there'll only be one winner. (Samsung, by sneakily becoming a member of both organisations, appears to be in a win-win situation.)
The thing that both charging systems have in common is that they're not really wireless. Sure, there's no direct cable between the charging pad and the device, but the pad still has to be plugged into the wall, just like a charger does. And if your device doesn't conform to either the Qi or the PMA standard, you've got to attach an accessory to it in order to wirelessly charge it, which defeats the whole point.
But perhaps, lurking on the horizon, is the prospect of charging without wires or pads. Wattup, a system developed by a company called Energous, and Cota, developed by Ossia, both claim to be able to charge devices wirelessly over short distances - distances of around 15, 20 or 30ft – via wi-fi. After all, wi-fi broadcasts are just forms of energy, and a recent experiment at the University of Washington demonstrated how that might work. While data is carried on one channel, noise is broadcast on two other channels, which is then converted into power. The result: an almost magic (but rather slow) charging process, where devices top up their own power automatically. Now, that's what I'd call "Next is Now" – but with at least two companies already battling to establish that standard, I shan't be holding my breath. Poor consumers. Always waiting, always hoping...
Join our new commenting forum
Join thought-provoking conversations, follow other Independent readers and see their replies