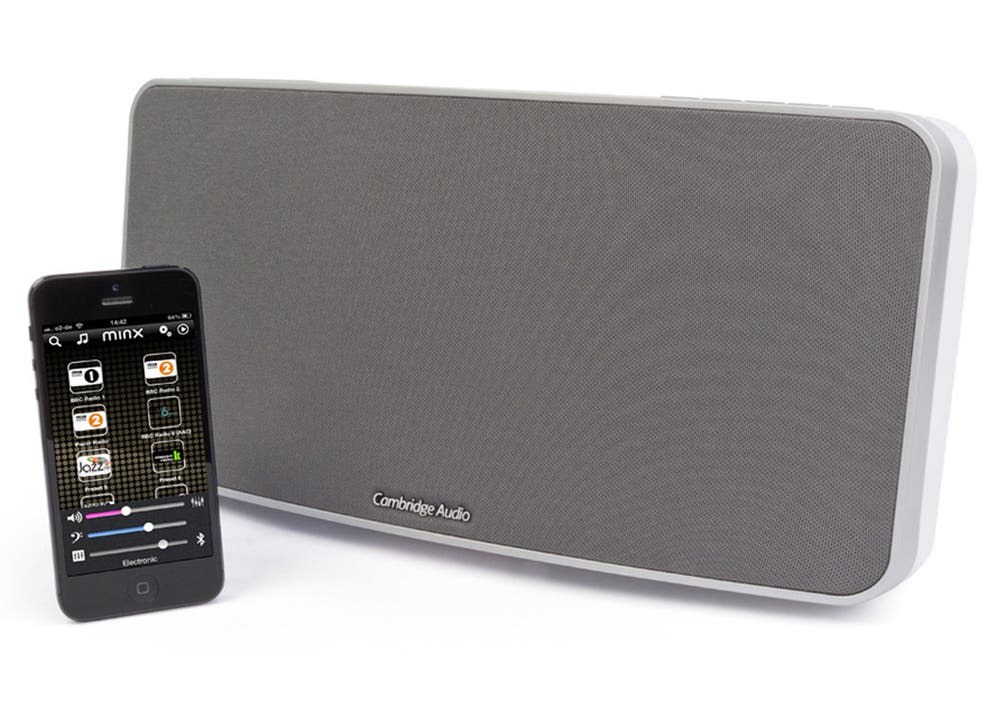 A Week With: Cambridge Audio Minx 200 wireless speaker system
Price: £429.95
Connectivity: Bluetooth/Airplay
Power: Mains
What is it?
A new wireless speaker designed to work with just about any phone, tablet or computer you can imagine, the Minx 200 is made by Cambridge Audio and makes the most of the London firm's long hi-fi heritage. 
How does it work?
Believe it or not plenty of new audio docks still boast a 30-pin style iPhone 4 connector, so it's good to see the Minx 200 has gone for Airplay and Bluetooth connectivity. Setting this up is fairly trouble free on PC and easy on Apple and Android products. Neither connection seems to degrade sound quality at all either.
The system primarily makes use of Apple's AirPlay feature so whether you are running on a Mac or PC you'll need to use iTunes to listen to you music. If you're using Spotify, Napster or iPlayer, it's a Bluetooth job.. And if you really must have wires there is an Ethernet port for wired networks, a 3.5mm input for an MP3 player and RCA analogue inputs for hooking up a TV or DVD player.
How does it sound?
Fantastic. Cambridge Audio is a proper hi-fi company. This comes through in the Minx's sound quality, even at low volumes for folk or the spoken-word of Radio 4. The handle doubles as a bass port too, so the Minx 200 doesn't lack depth of sound and can really chuck out noise when you want it to. It's not unsophisticated though; so much so that blindfolded and listening to a record you'd struggle to tell that the Minx was actually a wireless speaker.
Any downsides?
It's not the prettiest system to look at, which is a shame as you'll most likely want to sit it on a prominent spot in your kitchen or lounge. When connected by wifi it works as an internet radio but annoyingly you have to use the app if you want to pre-set more than five stations; as I only listen Radio 4 and BBC 6 Music this wasn't really a huge problem. I did notice that the wireless connection to my iPad dropped off two or three times and I had to repeat the whole installation process (three or four minutes) to get it working again, but the whole package is generally reliable and easy to use.
Should I buy one?
If you want a high-quality dock with near stereo-quality sounds that works with all of your devices and boasts internet radio it's hard not to recommend the Minx 200. There are cheaper models on the market though, and the Minx 100 (less powerful but £100 cheaper) is worth considering if you don't want to wake up the neighbours or can't stretch to £429.95.
Join our new commenting forum
Join thought-provoking conversations, follow other Independent readers and see their replies