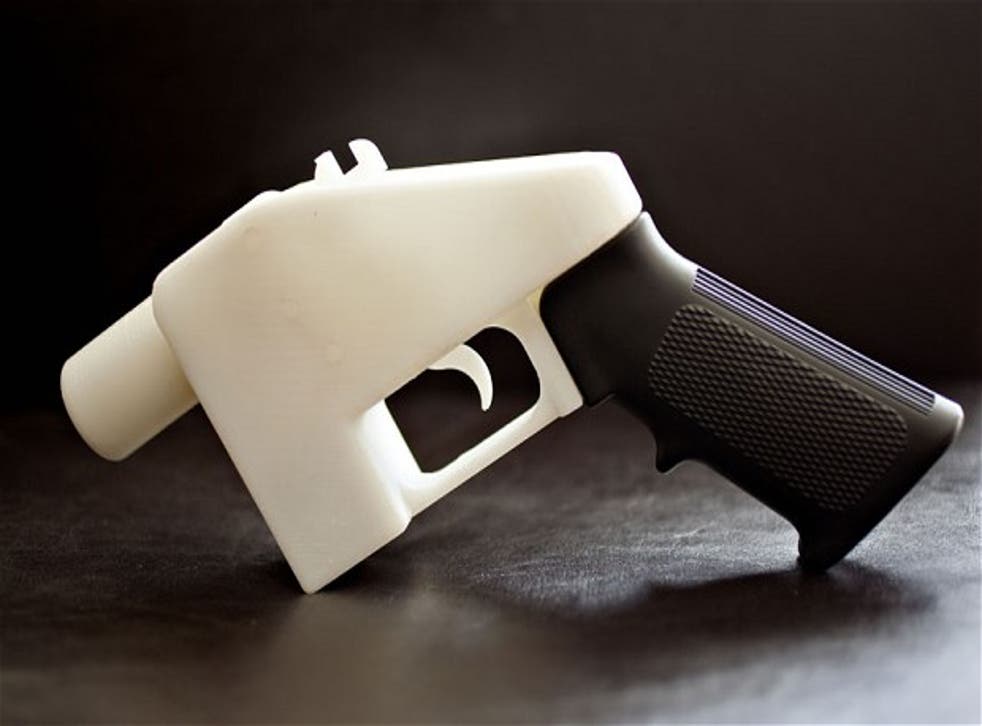 Why all the fuss over the V&A's 3D-printed gun? It's a symbol - not a threat
The 'Liberator' 3D printed-gun has caused a furore in the press, but it's less dangerous than home-made pistols made from a metal pipe and nail
The 3D printed gun is nothing more than "a dangerous toy" according to one of the UK's leading 3D print experts. Jonathan Rowley is design director for the company that produced the controversial weapon for the V&A museum. His team at London 3D print company, Digits2Widgets, are in no doubt about it. The 3D printed gun is a clever publicity stunt, but in Rowley's words "Just because you call something a gun, it doesn't actually mean it is a gun".
Few things have sparked more public outrage than this device, called the "Liberator". The designs (and Youtube video) made by Texan law student and libertarian activist Cody Wilson, claim it is the first firearm that can be freely produced and assembled by anyone with a 3D printer. Naturally this caused panic because you can buy 3D printers for a few hundred pounds. The logical conclusion is the grim prospect of every crackpot from Texas to Coventry manufacturing their own lethal handguns at home, with just a few clicks of a mouse.
It's nonsense. The 3D printed gun is not meant to be used as a weapon, It is, however, being used as a publicity vehicle.
The team who oversaw production of the gun for the V&A exhibit think it's time we drew a line under the hype. The example they've produced was created to be physically impossible to fire. This was because, after an ethical debate with Cody Wilson on a BBC radio show, Rowley explains "I made rather pompous statements that we'd never make one, and then the V&A called up asking us to print one for them. It was a bit of dilemma because I love the V&A. So we worked out how we could make one without being hypocritical about it."
The museum needed the gun printed because the example it had originally purchased from the USA had been impounded by customs. Circumventing customs by printing their own replacement in London was a simple way to get around an otherwise disastrous last minute hitch for their highly anticipated London Design Week exhibition, featuring the item. That is an interesting story about the power of 3D printing, much more so than the actual gun itself.
Combining the cultural symbolism of the gun with the hype surrounding 3D printing has turned this sideshow curiosity into a global news phenomenon, even though Cody Wilson himself admits this plastic device is little more than a political statement. In reality, all this device can do is detonate the powder charge within a bullet casing. A well aimed hammer could do that too, but that doesn't turn your local DIY store into a gun shop. The DIY instructions to produce a home made machine gun from bits of plumbing and such have been freely available for years but caused less fuss.
The downloadable files to print one contain no information about the type of 3D print process and plastics required to replicate it, which renders them practically useless. Without those crucial manufacturing details there is as much chance of the gun exploding as firing, and if produced on a home 3D printer, unlikely it would even fire at all. There's also little chance of hitting what you're aiming at anyway, due to the simplistic design of the smooth plastic barrel. "If your definition of a gun is a weapon with any degree of accuracy or reliability, this isn't a gun " says Rowley.
So if it's not a gun, what is it?
It is certainly a successful vehicle for Cody Wilson to claim his fifteen minutes of fame and waffle to the world's media about libertarian politics. The Mail on Sunday caused plenty of badly informed panic when journalists smuggled one onto a Eurostar train, so it sells newspapers too. Digits2Widgets' Chris Sullivan suggests the object is a physical expression of technophobia and belongs in Oxford's Pitt Rivers Museum of anthropological artefacts, in their collection of magical amulets and charms. When compared to any conventional pistol produced in the last 200 years, it's a red herring.
Given the Liberator's impact in the public consciousness, the V&A was right to include one in its collection, but not as a landmark in the history of weaponry. It belongs in a museum because it's the world's first 3D printed urban legend.
Join our new commenting forum
Join thought-provoking conversations, follow other Independent readers and see their replies