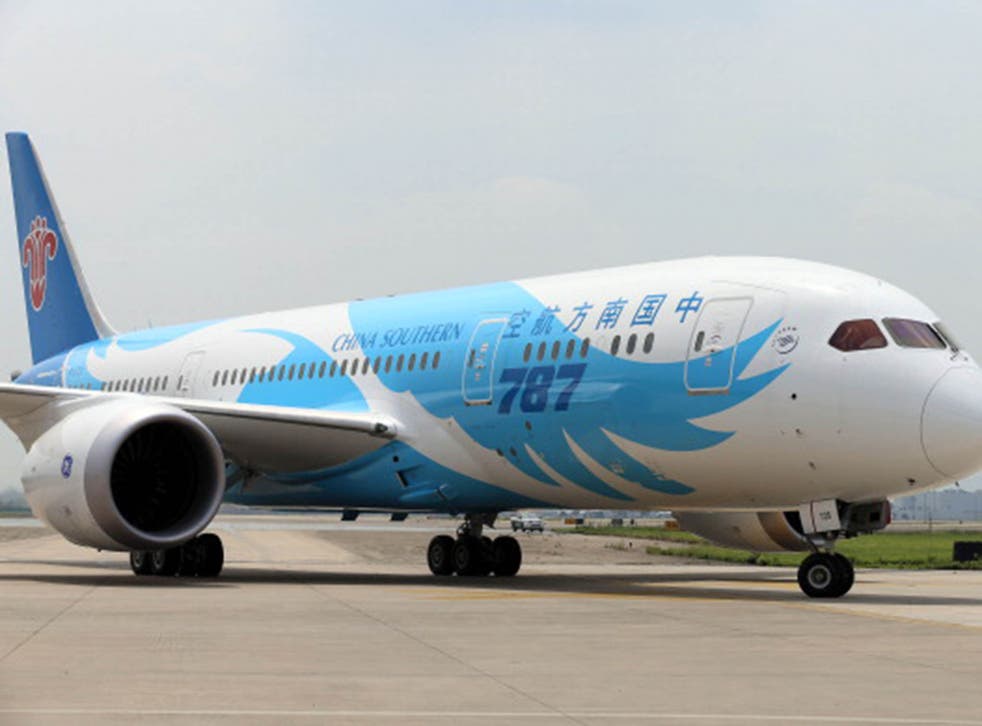 China Southern Airlines flyer mistakes exit door for toilet
She had her boarding pass and passport taken away and could not board the flight again
A first-time flyer caused a major delay after mistaking an emergency exit for the toilet.
The 50-year-old woman, who has not been named, held up the China Southern Airlines flight by two hours after she accidentally deployed the inflatable emergency slide.
The incident happened just after all passengers had boarded and the plane was preparing to depart.
Staff noticed the slide inflating and all passengers were taken off the A321 aircraft to investigate.
Passengers had to wait hours at Chongqing International Airport, while technical airline staff put the slide away.
The woman reportedly had her passport and boarding pass taken from her.
She was not allowed to board the flight again and was instead interviewed by police.
Chinese Aviation Law states passengers can be held criminally liable if they endanger flight safety.
Chinese airlines have had a wave of accidental emergency exits over the past few years.
One passenger reportedly opened the emergency exit, claiming to want some fresh air before taking off from Chengdu airport.
The passenger said he thought the door handle would open the aeroplane's widow.
Two passengers were jailed in 2015 after deliberately opening the emergency door in protest at flight delays.
In 2014, one passenger opened the emergency door as he was in a hurry to disembark.
Join our new commenting forum
Join thought-provoking conversations, follow other Independent readers and see their replies