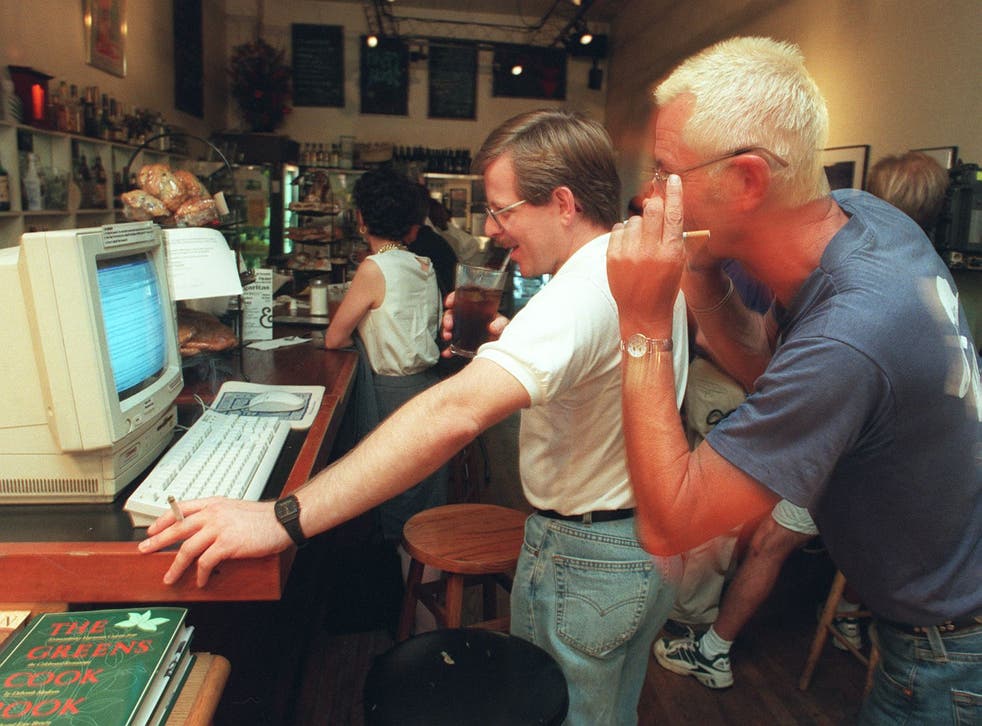 Forgotten but not gone: AOL's dial-up internet service still makes more money than their ads
Latest financial report reveals 2.3m US subscribers still paying for dial-up
James Vincent
Thursday 07 August 2014 14:03 Comments
You'd be forgiven for thinking that dialup internet was long dead, but a new financial report from the US has shown that it's still paying the bills for one company – AOL.
The once-dominant internet provider has been trying for years to pivot to an online brand management and advertising, but its second-quarter earnings report for this year show that it still makes more from dial-up subscribers than it does from online ads.
At the end of June 2014 AOL had 2.3 million customers using its pre-broadband services, paying on average $20.86 per month.
As most of the costs for getting people onto this service were paid long ago (hardware, infrastructure, advertising, etc) this means the company still makes a whopping $155 million from dial-up, which compares nicely to the $144m it takes home from ads.
Experts have speculated that many of these subscribers might not be aware that they're still paying for their dial-up service, while others have made the switch to broadband but wrongly believe that dial-up is necessary for the faster service.
However, the surprising longevity of this business (which is shrinking but only by 245,000 subscribers in the last year) is mostly due to the colossal marketing campaign than AOL used to sign-up new customers in the 90s, essentially spamming free CDs to every postal address in the US.
As Reggie Fairchild, a former AOL product manager, revealed on Quora a couple of years ago, the company's efforts to reach new customers were so all-encompassing that when they launched AOL 4.0 in 1998 they took up the world's entire CD production capabilities for several weeks.
"Think of that," wrote Fairchild. "Not a single music CD or Microsoft CD was produced during those weeks."
For most of us, dial-up internet is mostly associated with the instantly recognisable sounds of a modem connecting to the web. For AOL, however, these crackles and buzzes must still be music to the ears.
Register for free to continue reading
Registration is a free and easy way to support our truly independent journalism
By registering, you will also enjoy limited access to Premium articles, exclusive newsletters, commenting, and virtual events with our leading journalists
Already have an account? sign in
Join our new commenting forum
Join thought-provoking conversations, follow other Independent readers and see their replies