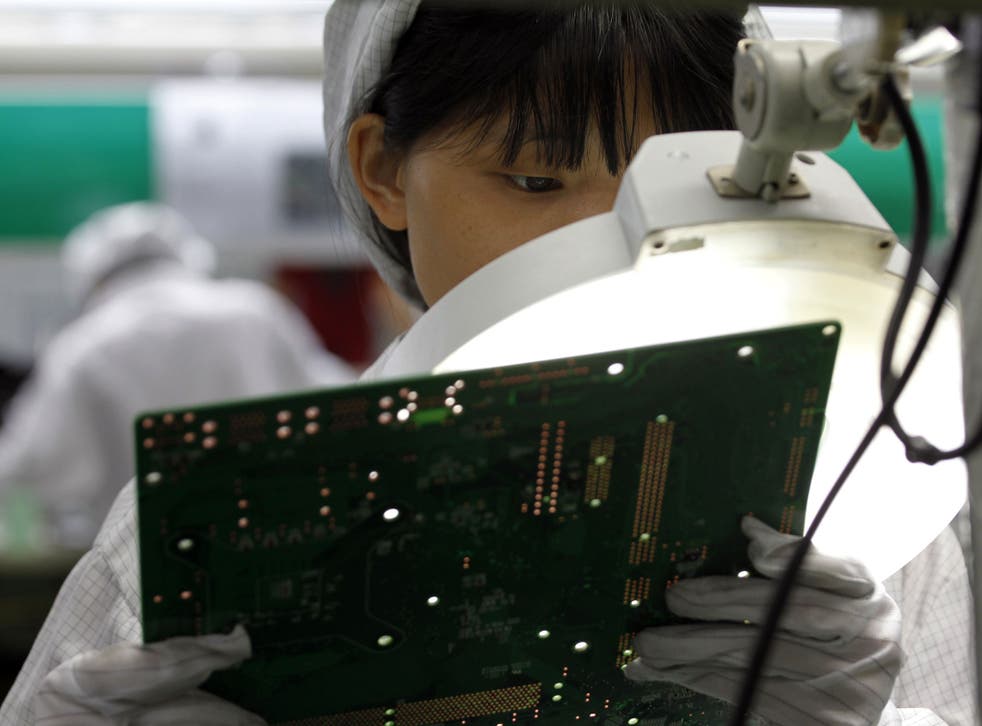 Foxconn blames employee suicides on 'personal problems' - boasts about 24hr robot factories
Foxconn CEO Terry Gou first announced that he wanted to replace one million human Foxconn employees with robot workers in 2011
The CEO of Foxconn, the Taiwanese company that manufactures some of the world's most popular gadgets, has blamed employee suicides on "personal relationships or family disputes" – not factory working conditions.
Speaking to investors last Wednesday, chief executive Terry Gou said that the string of suicides and attempted suicides in the company's factories between 2010 and 2012 were normal for a company with more than a million employees.
Foxconn - which manufactures the iPhone, PS4, Xbox One and Kindle - was first accused of illegal labour practices in 2010 when a group of 20 Chinese universities conducted a study which called the company's factories 'labour camps'.
It's been estimated that in 2010 some eighteen Foxconn employees attempted suicide with at least 14 of these known to have died.
Foxconn has pointed out that this still represents a lower suicide rate than the Chinese population as a whole, while others have noted that the media attention has been forced the coompany to improve conditions - unlike smaller, less well-known competitors.
An audit requested by Apple in 2012 by the Fair Labor Association (FLA) found that workers weren't compensated sufficiently for overtime and that workplace accidents were common – although the FLA itself was also criticized for its lack of 'objectivity'.
Gou was reported as saying that although some suicides were due to "monotonous work," 90 per cent "had to do with personal relationships or because of family disputes".
It seems that the company is also trying to reduce the amount of worker suicides in a more pragmatic fashion – by removing the workers altogether.
Gou first said in 2011 that he wanted to replace employees with one million robot works, and revealed last Wednesday that Foxconn currently has a fully robotic factory in operation in the Chinese city of Chengdu.
Foxconn has reportedly been adding tens of thousands of robots to its factories each year, with Gou boasting that its flagship plant in Chengdu was capable of working 24 hours a day with the lights off and was currently "manufacturing a product from a very famous company".
In February it was reported that the company had been 'quietly working' with Google to leverage the American company's robotic expertise.
Join our new commenting forum
Join thought-provoking conversations, follow other Independent readers and see their replies