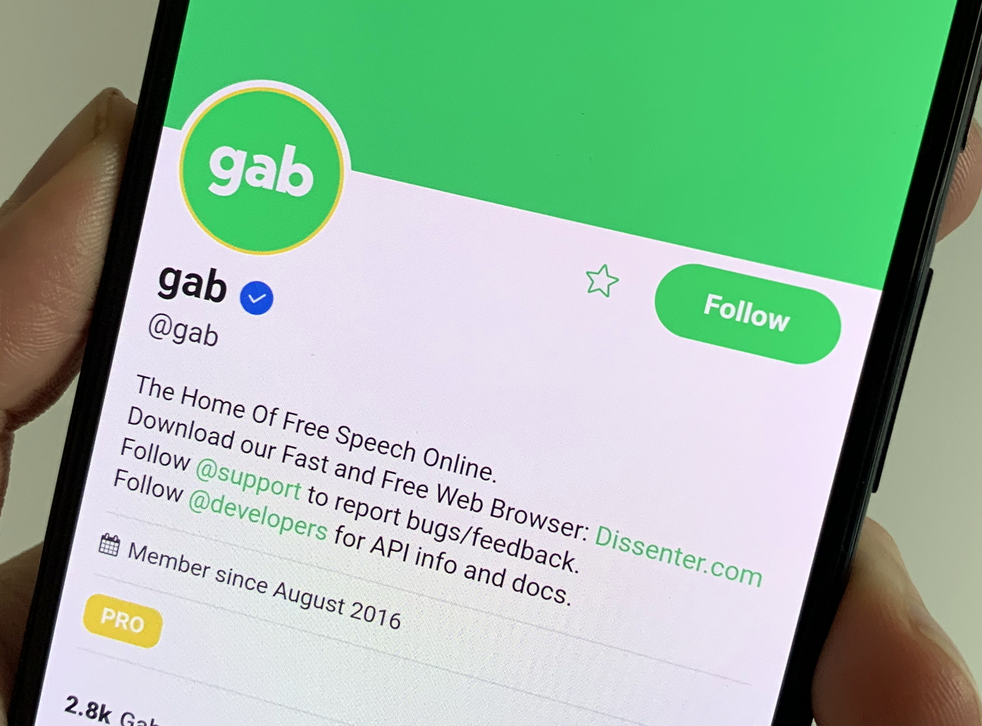 Gab: Far-right social network taken offline in second hack as attacker insults 'despicable users'
"If you value transparency so much why do you keep lying to your despicable users?' the hacker posted via verified accounts
Gab, the social network popular with right-wing online commentators, was taken offline as the result of another hack, following the breach reported last week.
On its Twitter account, the site said that it had taken down the site to investigate a security vulnerability, and claimed that it was being "randomed and threatened by criminal hackers".
Users attempting to access the right-wing site were met with an "internal error" message, as recorded by The Daily Beast, however the site is now activated again.
It appears that the breach was caused by a hacker called "cApTaIn JaXpArO" - a reference to the Pirates of the Caribbean character Captain Jack Sparrow. Verified accounts on Gab were apparently compromised with a message from the hacker posted on their feeds.
"Dear Andrew [Torba]", one message apparently read, referencing the CEO of Gab, "if you value transparency so much why do you keep lying to your despicable users?"
It continues: "This website has been fully compromised last week. 35M public posts and 3M private posts. 50K emails and 7K passwords. 831 verification documents" in a reference to the "GabLeaks" hack which saw more than 70GB of data taken from the social media site.
The hack contained public posts and profiles, private group messages, user passwords, and group passwords saved by Gab. It does not contain any photos or videos uploaded to the site.
"Gab users, your leaked verification documents ... are not even worth 8 Bitcoins to them. They do not care about you or their 18,000 pro users. Don't worry about it".
The social media site did not respond to a request for comment from The Independent.
Gab's status as a home for users banned from other social media sites was highlighted in 2018, when the Pittsburgh shooter was found to have posted antisemitic comments on the platform shortly before killing 11 people at the Tree of Life synagogue.
At the time, PayPal cancelled the company's account, GoDaddy dropped its domain name, and it was removed from Google and Apple's app stores.
"Gab is an American business run by law-abiding American citizens that can't get a business checking account, can't process credit and debit cards online, and can't access basic online services run by tech monopolies", the company tweeted yesterday.
Gab is not the only platform used by the far-right to fall victim of a breach; Parler had data scraped by researchers following the Capitol Hill insurrection attempt in January, with users' GPS information recorded and used to identify criminals.
Join our new commenting forum
Join thought-provoking conversations, follow other Independent readers and see their replies